The Senate's health care time bomb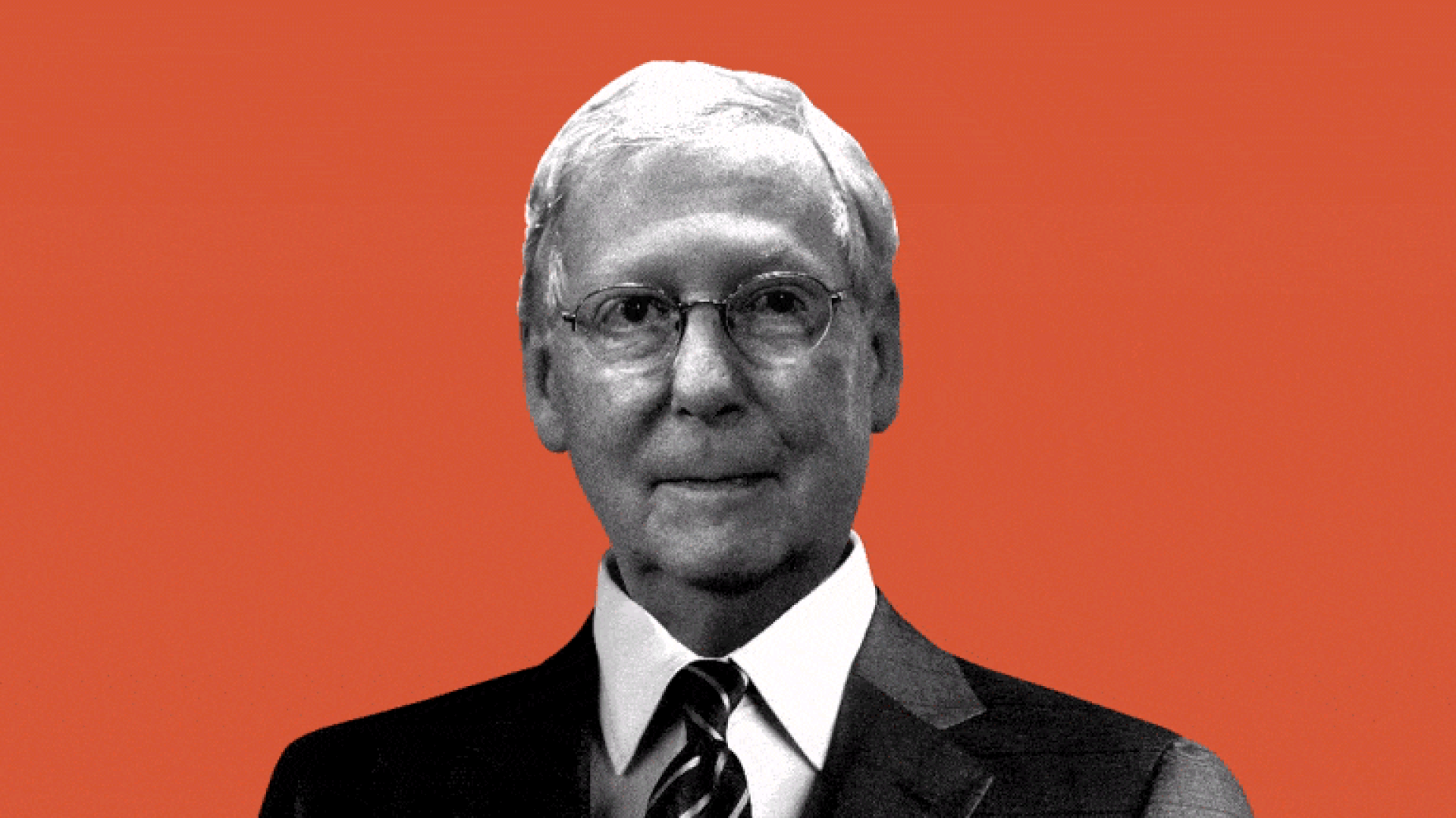 NPR and PBS NewsHour are out this morning with a Marist poll showing 17% approval of the Senate's healthcare plan, and 21% approval of the GOP's handling of health care. That may partly reflect how the question was asked.
But it's a disgrace when your party controls the whole federal apparatus. And it shows the foreboding feat Senate Majority Leader Mitch McConnell faces in trying to revive repeal-and-replace after his stunning gamble to punt the vote until after the July 4 break.
The announcement was followed by a swarm of defections — opposition was suddenly cost-free.
The lull gives more time for negotiation but, more likely, more time for opposition to metastasize and spook senators when they're home for the holiday.
Yes, as Republicans argue, senators will be spending time with conservative backers who'll remind them of their pledge. But it's also more time for the real-world effects to sink in, and for opposition to snowball as senators decide they can't stomach a career-defining vote that's freighted with so many unknowns.
As one person closely tracking the debate emailed: "It feels like McConnell is moving inevitably toward his own 'Obamacare is the law of the land' moment."
The state of play:
McConnell's reputation for the inside game is such that Republicans assume he must have something up his sleeve. One top Republican alumnus put the bill's chances of coming back at 15%. But then as he continued to muse, he doubled it to 30% just because of the McConnell factor.
What Senate Republicans are thinking, via Jonathan Swan: "Rough day, but far too soon to call it a lost cause. .. [F]or all of Mitch McConnell's widely-acknowledged legislative wizardry, he's never had to pass healthcare before. ... [I]t's the hardest vote some of these senators will ever have to take. It's also something that Republicans have disagreed over for 30 years, so why would they start agreeing now?"
An administration source insists there's a path to passage in the Senate, just as there was in the House despite the naysayers. The path as this source sees it: "some sort of deal that gives money in the short-term to the moderates in exchange for long-term reforms for the conservatives."
The source said the short-term money would bolster Medicaid and the response to the opioid crisis. The conservative sweeteners would include spending growth rate assurances and regulation changes.
McConnell has a slush fund of "room" in the deal to make individual deals with senators. But it would take a tectonic disruption to shake up this losing calculus.
Be smart: President Trump has very limited leverage over Republican Senators, especially moderates. There's no threat he could make that would make some of them change their minds.
Go deeper