The return of the nuclear era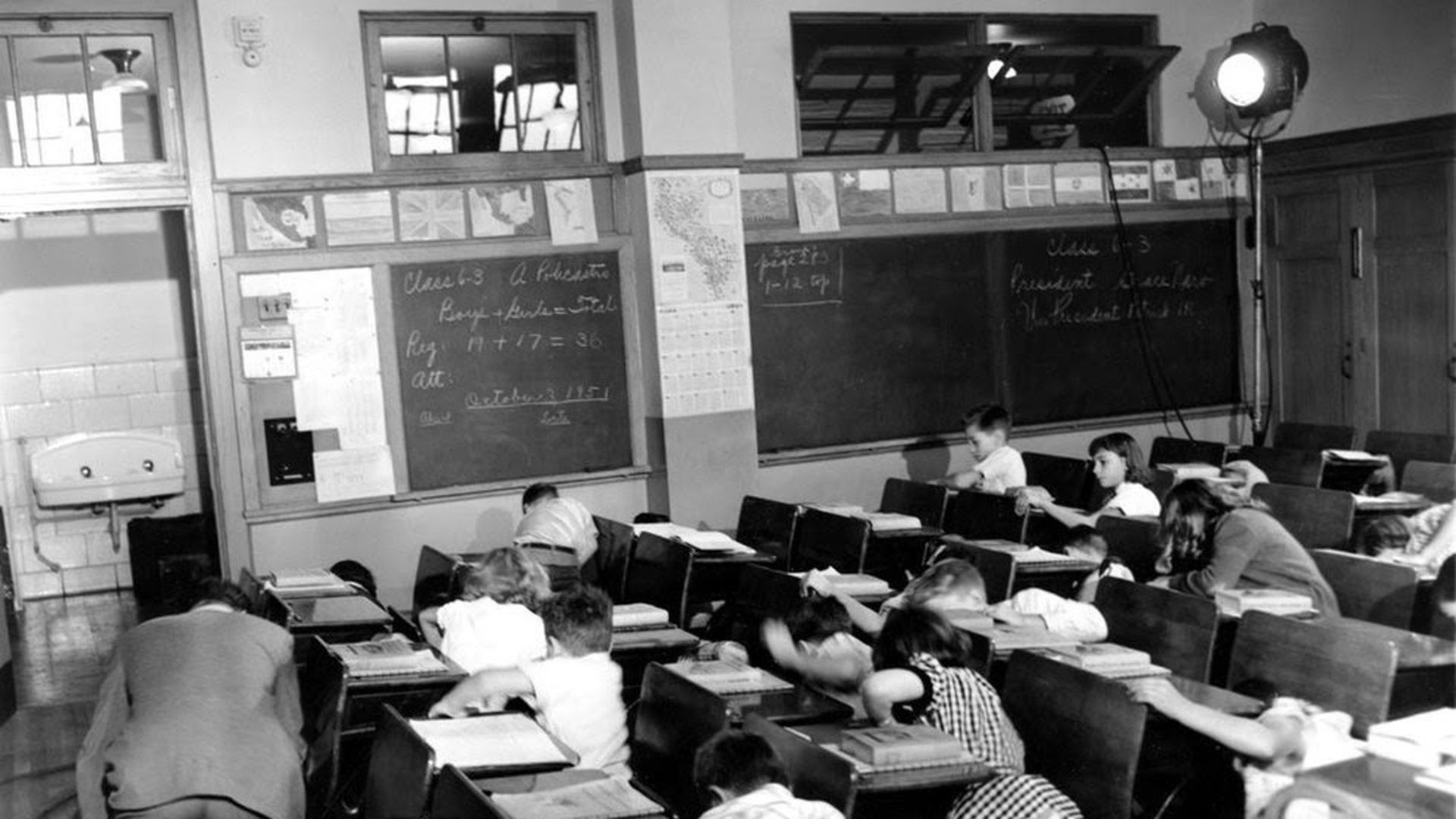 In this photo from Nov. 21, 1951, sixth-grade students crouch under or beside their desks — along with their teacher, Vincent M. Bohan — as they act out a scene from the Federal Civil Defense Administration film "Duck and Cover" at Public School 152 in Queens, New York.
Why it matters: For some baby boomers, North Korea's nuclear advances and Trump's response have prompted flashbacks to a time when they were young, and when they prayed each night that they might awaken the next morning, AP pointed out this summer. For their children, the North Korean crisis is a taste of what the Cold War was like.
Save this tape: "North Korea's deputy U.N. ambassador warned ... that the situation on the Korean peninsula 'has reached the touch-and-go point and a nuclear war may break out any moment.'" (AP)
N.Y. Times, from Seoul: "The United States military said ... that it would practice evacuating noncombatant Americans out of South Korea ... It has conducted similar evacuation exercises for decades."
"But with fears rising in the South that the United States might be preparing for military action against the North, the American military issued a rare news release ... stressing that [it] was a 'routinely scheduled' drill. The drill, known as Courageous Channel, is scheduled from next Monday through Friday."
Go deeper