The reality check on Zombie Trumpcare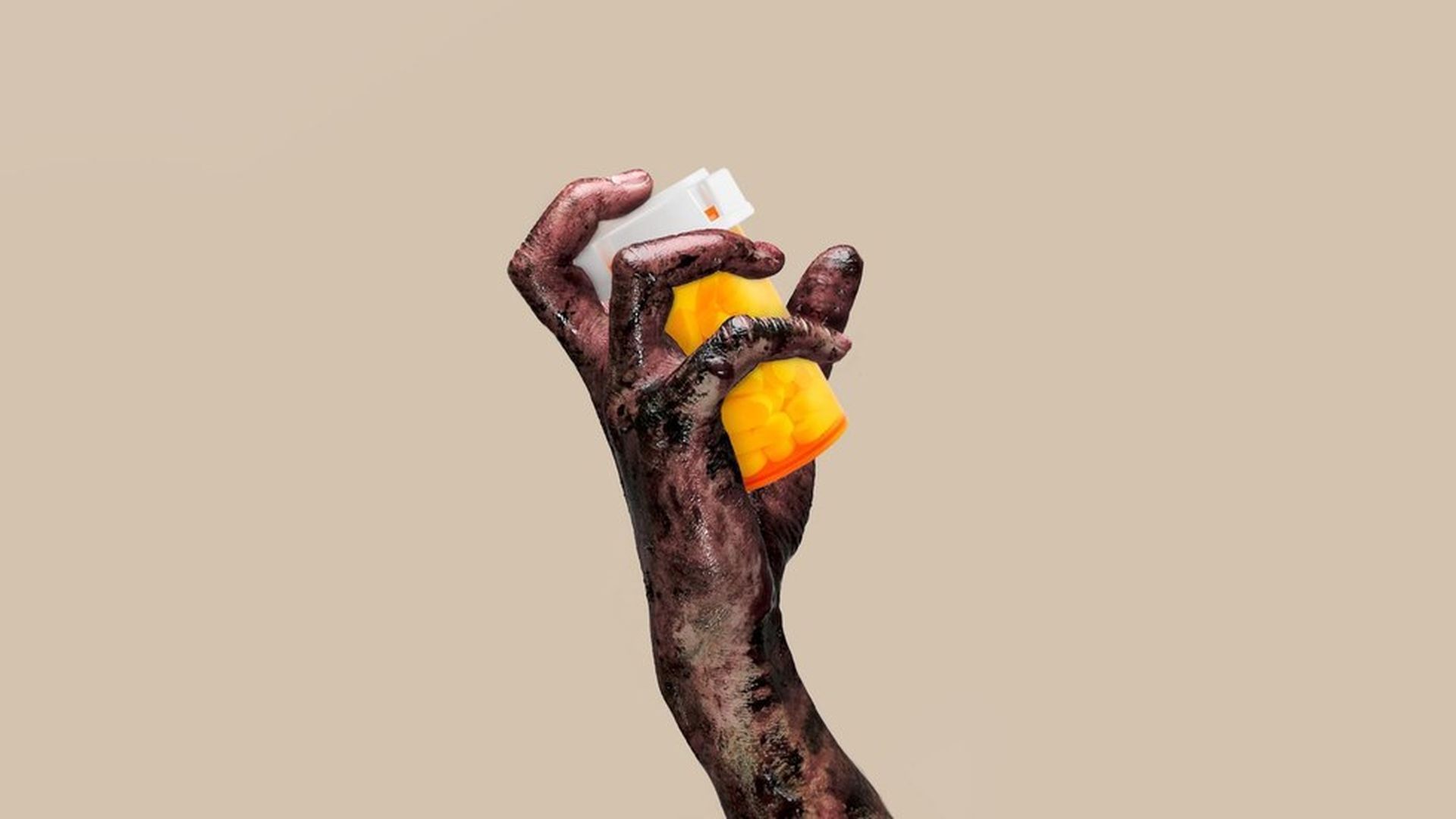 How seriously should you take House Republicans' talk yesterday that they're not giving up on Obamacare repeal, and they're going to keep working until they have enough votes to pass it? You should believe them when they say they'd like to do it. But it's OK not to change your lunch plans for the next few weeks.
Here's why:
Conservatives have been giving Republicans an earful since this weekend: How can you just drop the issue that you've run on in four elections, without even a vote? (My interview this weekend with Americans for Prosperity's Tim Phillips captures that view.)
When House Speaker Paul Ryan said on Friday that "Obamacare's the law of the land," he echoed the words former House Speaker John Boehner used in 2012 after President Barack Obama was re-elected. Both times, conservatives were infuriated.
So House Republicans had a meeting yesterday, filled with lots of happy talk about how they don't want to give up on repeal. Even President Trump used some happy talk on senators at the White House last night: "I know that we are all going to make a deal on health care. That's such an easy one."
But Republicans are still stuck with the same problem: Moderates don't like the bill because of the coverage losses, and conservatives don't like it because it wouldn't actually get rid of all of Obamacare.
GOP leaders' basic message to the Republicans was that they still have the budget "reconciliation" bill ready, and they can always bring it back. But that doesn't mean it happens tomorrow. It's more likely after Republicans have all taken a break from each other. That's why Ryan said there's no "timeline."
One GOP aide's read: "You gotta have a plan to go to the floor. That doesn't exist right now. I think it's revisit it later — the reconciliation vehicle is still viable, would be terrible to let that thing go to waste."
Even if the House somehow brings the bill back from the dead, and gets the bare minimum votes to pass it, Senate Republicans are in a different place now. Caitlin Owens reports that Senate HELP Committee chairman Lamar Alexander is ready to talk about bipartisan solutions to stabilize the market while Congress works on a long-term overhaul.
Meantime, Freedom Caucus member Mo Brooks will push for a "discharge petition" to force a vote on his clean repeal bill, spokeswoman Annalyse Keller tells me — but he has to wait 30 legislative days to do that. (It was introduced last week.)
Bottom line: This is the beginning of the Zombie Trumpcare movie. The townsfolk know something is afoot, but nobody is getting their brains eaten yet.
Go deeper