The real danger with North Korea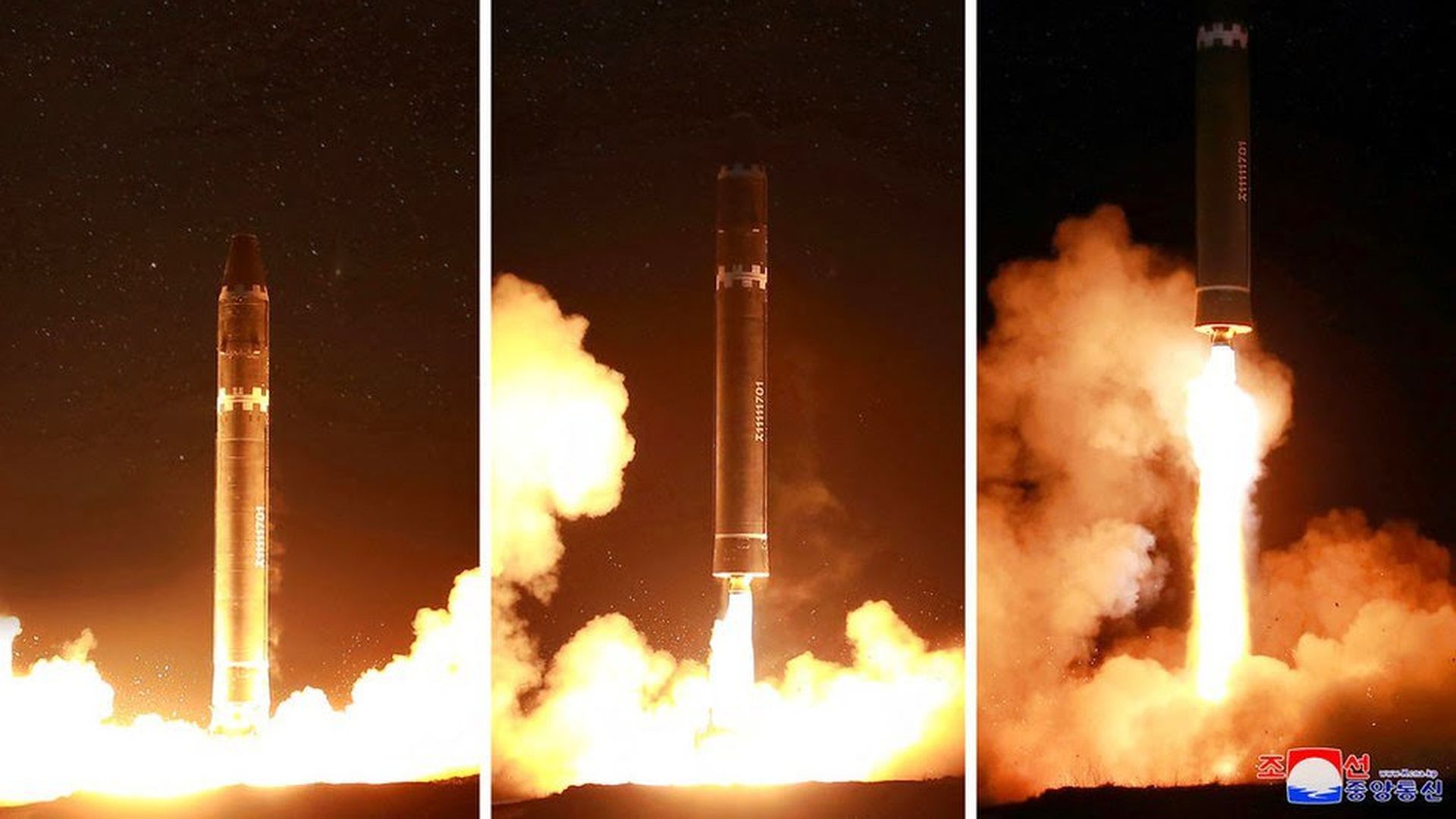 The real danger with North Korea, according to CFR President Richard Haass, author of "A World in Disarray" (out in paperback Jan. 2) is that "if there were to be some kind of an incident — say, North Korea puts radar on an American B-1 bomber, and ships collide or get too close to one another at sea," he said talking to Joe Scarborough and Mika Brzezinski on "Morning Joe."
Why it matters: "Does anyone seriously think that these two governments, given the level of vitriol, are in a position to manage a crisis — say, in the way that Kennedy and Khrushchev managed to do at the Cuban missile crisis?"
"So, it's not necessarily the bolt from the blue that either side introduces — long-range missiles. What worries me is more that something would escalate out of an incident, that simply we don't have the diplomatic capacity and the relationship to control. It's one of the many reasons we should be talking with North Korea."
"[P]eople say: Well, you can't just start a war with North Korea, because there's South Korea to worry about, there's Japan, there's Congress."
"But if something grows out of an incident, then it allows you to bypass the question of who started [it], because you're reacting to a situation. It becomes tactical. It becomes self-defense."
"And, as a result, that's the scenario that concerns me most. Again, not the out-of-the-blue cold attack, but something that grows out of things which allows us to bypass the normal checks we'd have to make on our ability to use military force."
Go deeper