The questions Congress wants to ask Facebook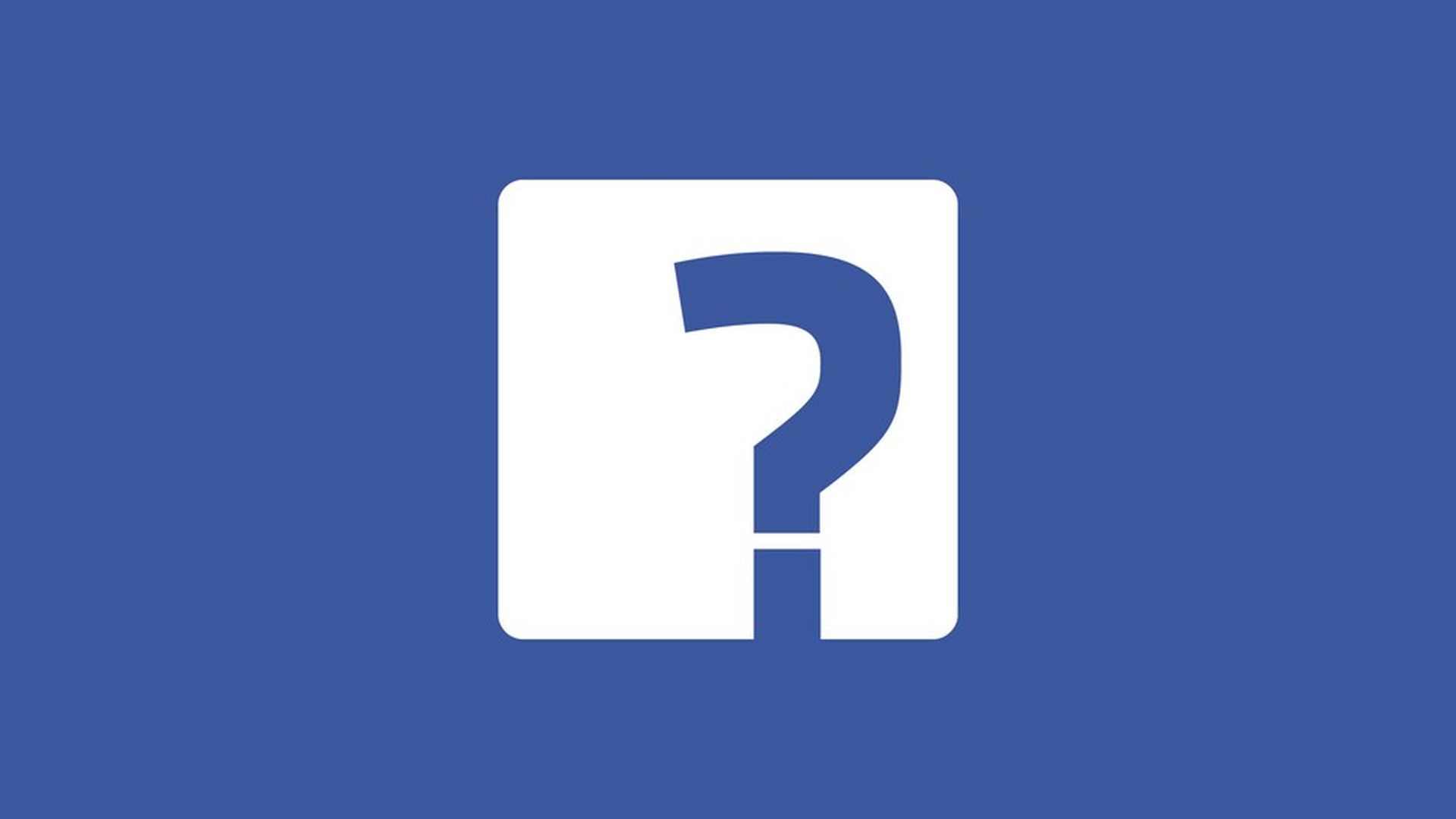 Facebook is expected to face its toughest test on Capitol Hill in years when it testifies before committees investigating Russian attempts to influence the 2016 election in the coming months. Here are some of the key questions its as-yet-unnamed representative will face, based on conversations with lawmakers and other sources on Capitol Hill.
Why it matters: The pressure is greater than any other moment in the company's recent history. Facebook COO Sheryl Sandberg held a series of private meetings with top lawmakers yesterday, and this morning she'll answer questions from Mike Allen in an interview that will be streamed on Axios' Facebook page and website at 9 a.m. ET.
The questions:
How did the Russians benefit from non-advertising Facebook content? Lawmakers want to know how content posted by the pages moved organically — that is, without being sponsored as an ad and more like a picture or statement posted by a normal user.How many of those posts are there? And how many people saw, shared, liked or commented on them? Facebook has committed to providing congressional investigators with that information, according to multiple sources."I would like to know if there were duplicate ads that were not paid for by Russians but had the same content, and I'd want to know, who were those individuals," said Eric Swalwell, a Democrat on the House Intelligence Committee.
How has Facebook confronted this issue? "I think there's a lot of interest in the committee on the progress of Facebook's internal investigation, when they discovered what they discovered, how exhaustive their review has been, what more forensics need to be done," said Adam Schiff, the top Democrat on the House Intelligence Committee.
How do you balance free speech with preventing weaponization of the Facebook platform? "There's no easy answer to it," Swalwell said.
What's the bigger picture? If Russia could do this, it's not a big leap to conclude that other foreign powers or outside entities could, too. Schiff said there were "even broader questions that go beyond Russia-specific in terms of the degree to which the platforms can be used by malevolent actors to divide American from American and pit us against each other."
And how are they going to stop misuse of the platform in the future? This is especially important as the campaign for the 2018 midterms gets underway and Richard Burr and Mark Warner, the top Republican and Democrat on the Senate Intelligence Committee, caution that Russian interference operations are going to continue.
What they're not saying: Republicans on the committees have been cagier with their potential questions for the social giant. Burr has said the Russian ads seem to have been intended to "create chaos in every group that they could possibly identify in America," but told reporters last week that he's not drawing any other conclusions yet: "Let us have the opportunity to have these folks in, ask them the questions."
The view from Madison Ave.: Advertisers have a different set of questions. They're particularly concerned about how Facebook — which sold hundreds of millions of dollars in political ads last election — is implementing the new policies developed in response to the Russian developments. Some of the changes, for example, are expected to slow down the process of starting a political ad campaign. Advertisers will also likely have to comply with new transparency rules.
Their biggest questions:
Who are the third-party checkers that Facebook will use to check stories that have been shared?
What guidelines will people use to evaluate which ads and which types of targeting will be considered acceptable? And what guidelines will be used to select the people who will make these decisions?
Will Facebook make these guidelines public?
Go deeper:
The Russia ads:
The big picture:
Europe:
Sara Fischer and David McCabe: U.K. leapfrogs U.S. on regulating bad content — British lawmakers have even floated treating tech companies, which aren't held liable for content their users post, as media companies, which are liable.
Go deeper