The perks of being a member of Congress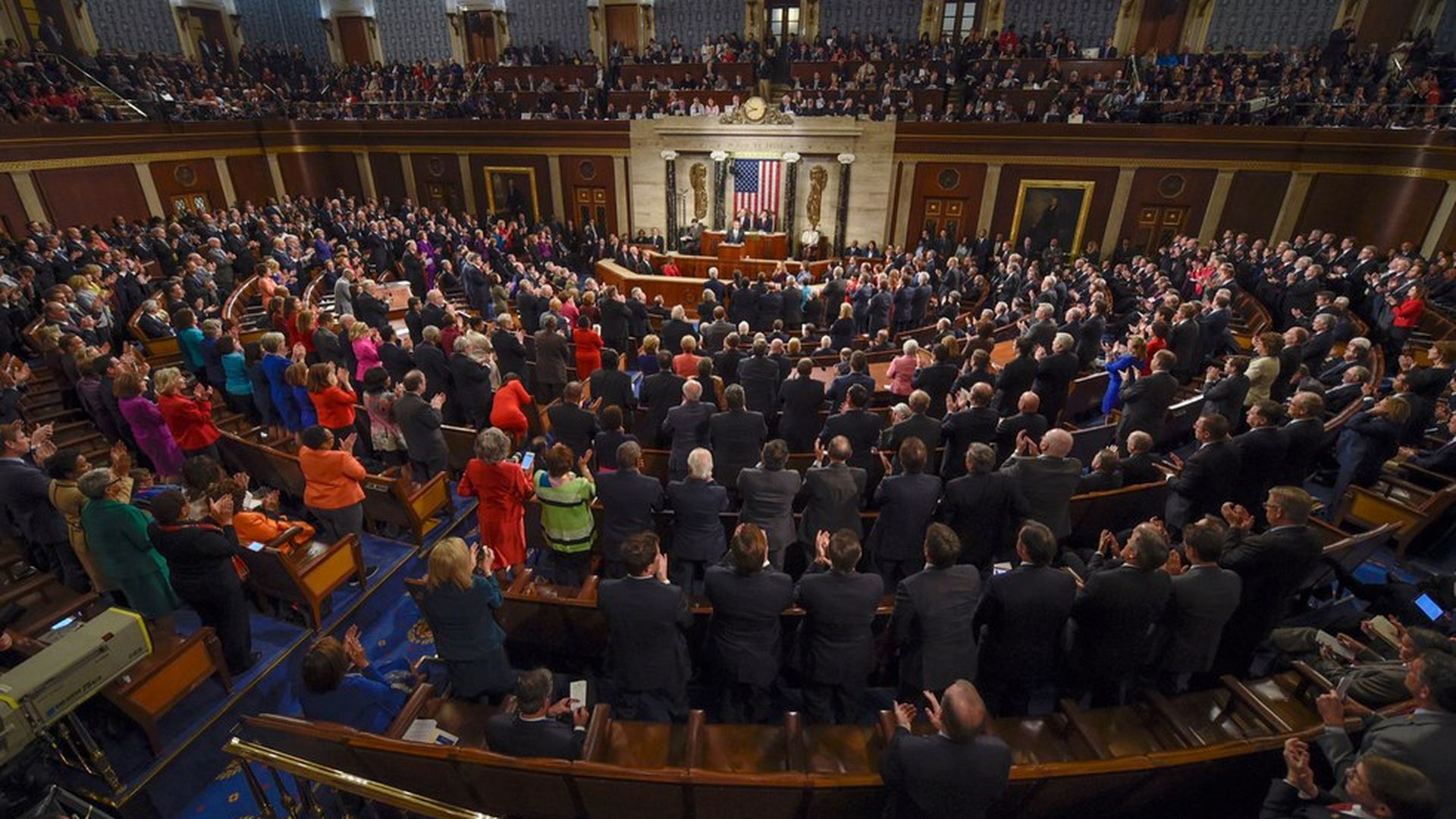 Members of Congress are granted policies, benefits and perks that grant them privileges denied in most other workplaces. In yesterday's lead item in Axios AM, Mike Allen touched on John Boehner's in-office smoking as an example — allowed, according to the N.Y. Times, thanks to Congress' supremacy over District of Columbia law.
Why it matters: With prior sexual misconduct on the Hill slowly coming to light, legislators are likely to face a reckoning from their constituents on the "old way" of doing things that allowed cultural rot and excess to be swept under the rug for so many years.
The pressure point: Taxpayer-paid settlements in sexual-harassment cases.
The perks:
Members get annual allowances (averaging $1.27 million in the House and $3.3 million in the Senate) to staff and manage their offices almost entirely as they see fit, as well as for travel and other expenses.
The House has averaged 138 legislative days each year since 2001, and the Senate 162. The job requires long days, and members are often active in their districts when not in session, but how many jobs give their employees over 6 months to plan and schedule entirely as they see fit?
While members of Congress are required to purchase insurance via an Affordable Care Act exchange, they receive a federal subsidy amounting to 72% of their premiums, per Snopes. (Democrats say it's a stand-in for the employer contribution most workers get.) They're also potentially eligible for lifetime health insurance under the Federal Employees Health Benefit Program upon retirement.
Depending on age and length of service, members can receive a lifelong pension of 80% — which, given today's congressional salary of $174,000, equals out to $139,200 in annual taxpayer-funded retirement benefits, per Investopedia.
Upon the death of a member of Congress in office, their family will receive a payout equal to a year's salary ($174,000), per Congressional Institute. The one-time death gratuity for families of military personnel killed in action is $100,000.
Members of Congress have access to free, reserved parking spots at DC-area airports, a dedicated congressional call desk with major airlines and the ability to reserve seats on multiple flights but only pay for the flight boarded.
Our nation's legislators get a slew of lifetime benefits even after leaving office, including a taxpayer-funded gym at the Capitol, access to the House and Senate floors, parking in House lots, and the ability to dine in the House and Senate dining rooms, per The Washington Post.
Think about it: Lifetime access to an exclusive circle means you're likely to remain in that circle, further removing former members of Congress from the experiences of everyday Americans.
Go deeper