The people behind the progressive "Shadow Cabinet"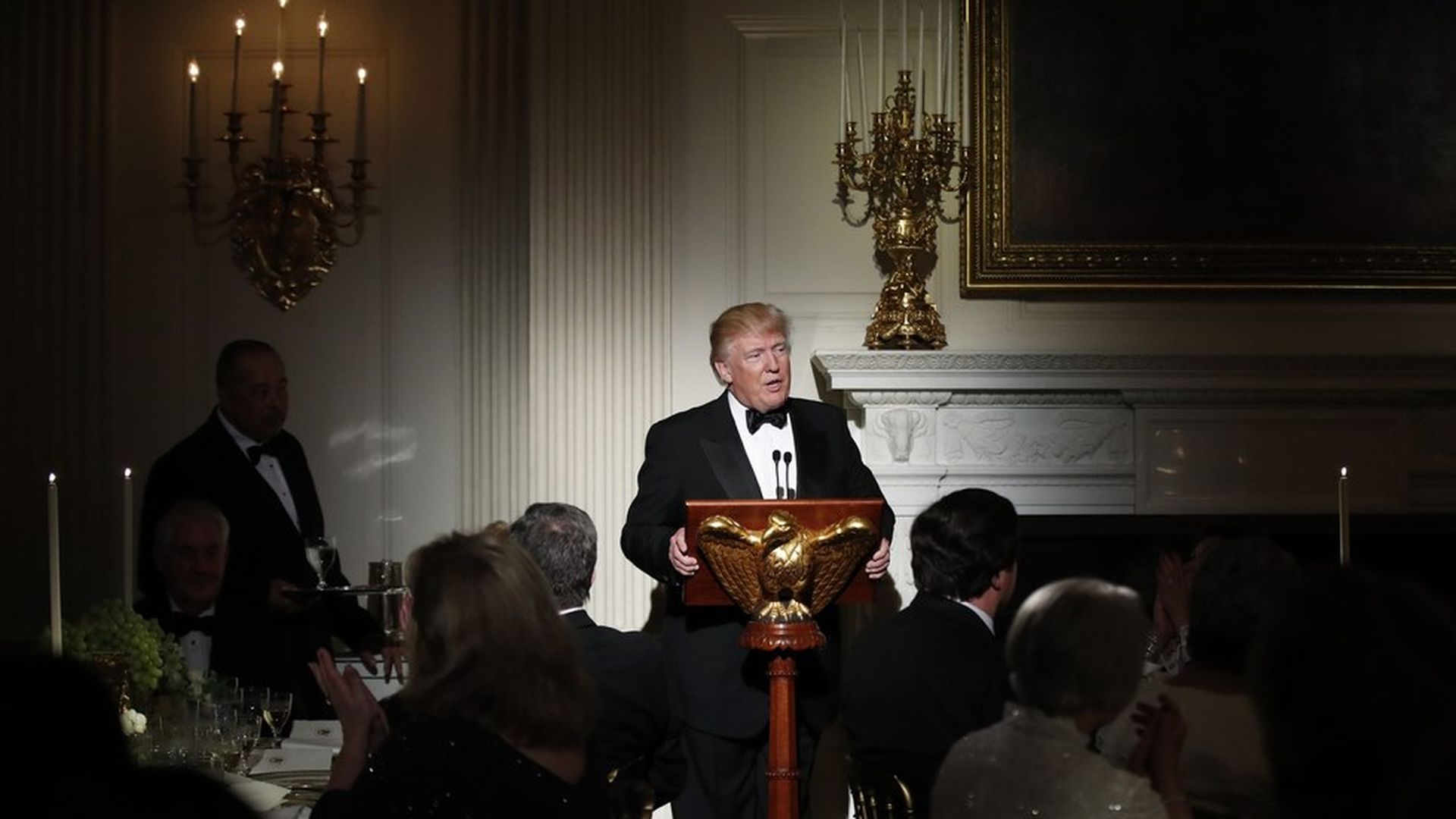 Today, a progressive "Shadow Cabinet" will start tweeting under @ShadowingTrump to rebut the president and his administration's statements, actions and tweets in real time.
The "cabinet" includes scholars, authors and former Democratic officials assembled by former New York City Public Advocate Mark Green in six weeks of frantic phoning, emailing and fundraising:
LAURENCE TRIBE, "Attorney General" — Constitutional law professor at Harvard Law School.
MARIELENA HINCAPIE, "INS/ICE/Immigration" — Executive director, National Immigration Law Center.
DERAY MCKESSON, "Justice Issues" — Civil rights activist, BLM leader.
ROBERT REICH, "Labor/Commerce" — Ex-Labor Secretary, best-selling author.
LAURA TYSON, "Treasury/Trade" — Ex-chair CEA, professor at Berkeley's Haas Business School.
DAVID CAY JOHNSTON, "IRS" — Pulitzer prize-winning journo/author; founder of new DCReport.
DIANE RAVITCH, "Education" ' Professor at NYU, author/editor of 24 books on education.
JOAN CLAYBROOK, "Transportation" — Ex-head of National Highway Traffic Safety Administration.
ROB WEISSMAN, "Consumer Agencies" — President, Public Citizen.
DAVID FREEMAN, "Energy & EPA" — Ex-head of TVA & NYS Power Authority.
DAVID HIMMELSTEIN, STEFFIE WOOLFINDLER, "HHS/Health" — Distinguished Professors at Pub. Health School, CUNY/Hunter; co-founders Physicians for National Health.
COLIN KAHL, "NSA/Terrorism" — V.P. Biden's National Security Adviser.
ROSA BROOKS, "State Department" — Ex-DoD counselor, author, columnist on Foreign Policy.
ANDREW BACEVICH, "Defense Department" — Author/historian, BU; Pardee School Global Affairs.
Go deeper