The opioid commission's final plans for the crisis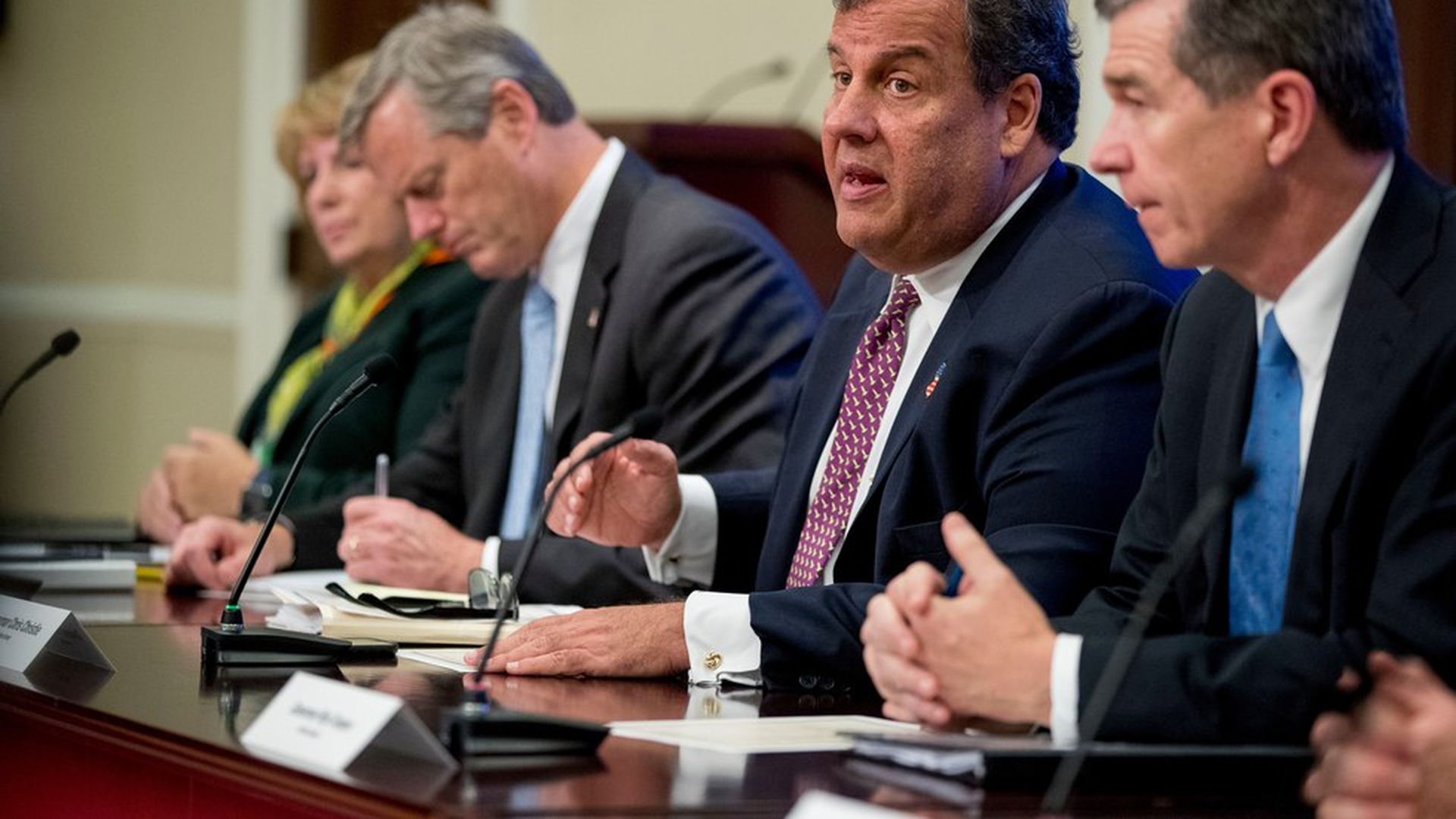 President Trump's Commission on Combating Drug Addiction and the Opioid Crisis, headed by Chris Christie, met this afternoon and announced their final plans for combatting the opioid crisis. They are urging for the establishment of drug courts in all federal districts and to expand access to rehabilitation programs for addicts. But they have not requested more than the $57,000 left in the Public Health Emergency Fund from Congress nor addressed health insurance expansion.
Why it matters: Public health experts have estimated that it would take $183 billion to effectively address the opioid crisis over the next 10 years, and while the panel admitted that the lack of funding is an obstacle, they didn't provide an estimate or specify where the funding should come from.
The plan details:
Expand access to medication-assisted therapies as well as addiction treatment and recovery programs.
Make it easier for first responders to administer the overdose reversal drug, naloxone.
Funding for a national media campaign.
The Centers for Medicaid and Medicare to look at policies that make it easier for doctors to prescribe opioids instead of non-opioid alternatives.
A simpler process for states to receive federal funding to combat the opioid crisis.
Tougher requirements from the DEA for prescribers.
More research funding.
Better data from medical examiners.
Go deeper