The NYT does a deep-dive into Breitbart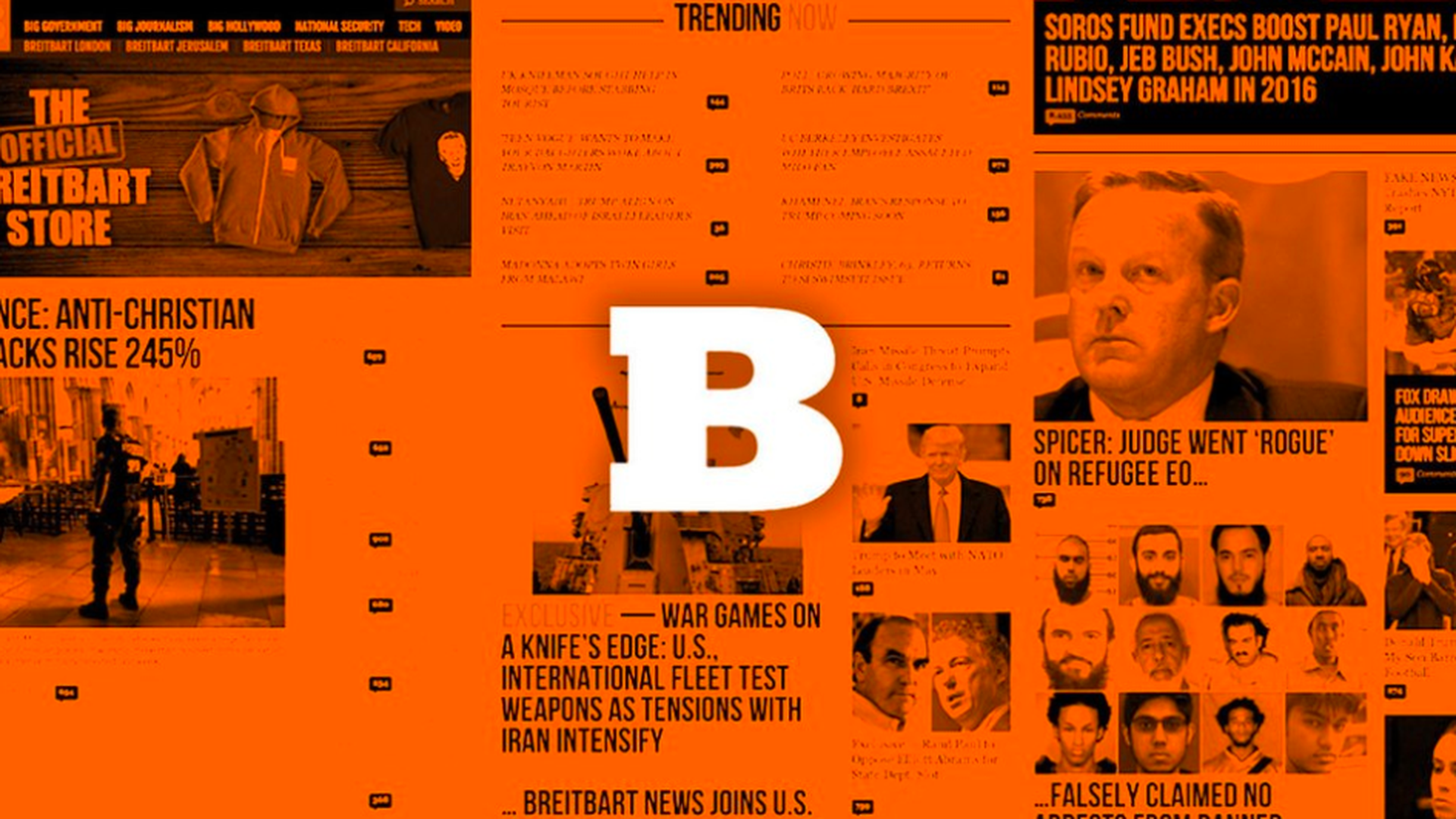 N.Y. Times Magazine cover story by Wil S. Hylton, "Steve Bannon once said it was the platform for the alt-right. Its current editors disagree. Is the incendiary media company at the nerve center of Donald Trump's America simply provocative — or dangerous?":
Harvard law professor Yochai Benkler and MIT's Ethan Zuckerman "decided to build a colossal database called Media Cloud and spend the next decade hoovering up websites to see how information travels."
"Among liberals, the largest circles were CNN and The New York Times, each shaded pale blue to indicate a center-left association."
"But the other side of the image showed just one big red circle: Breitbart. It was three times the size of Fox News and maybe a dozen times larger than any other news source on the right."
"If you wanted to know who was driving the Republican agenda in 2016, you didn't need to look much farther than the massive crimson orb."
Go deeper