The numbers behind the Planned Parenthood argument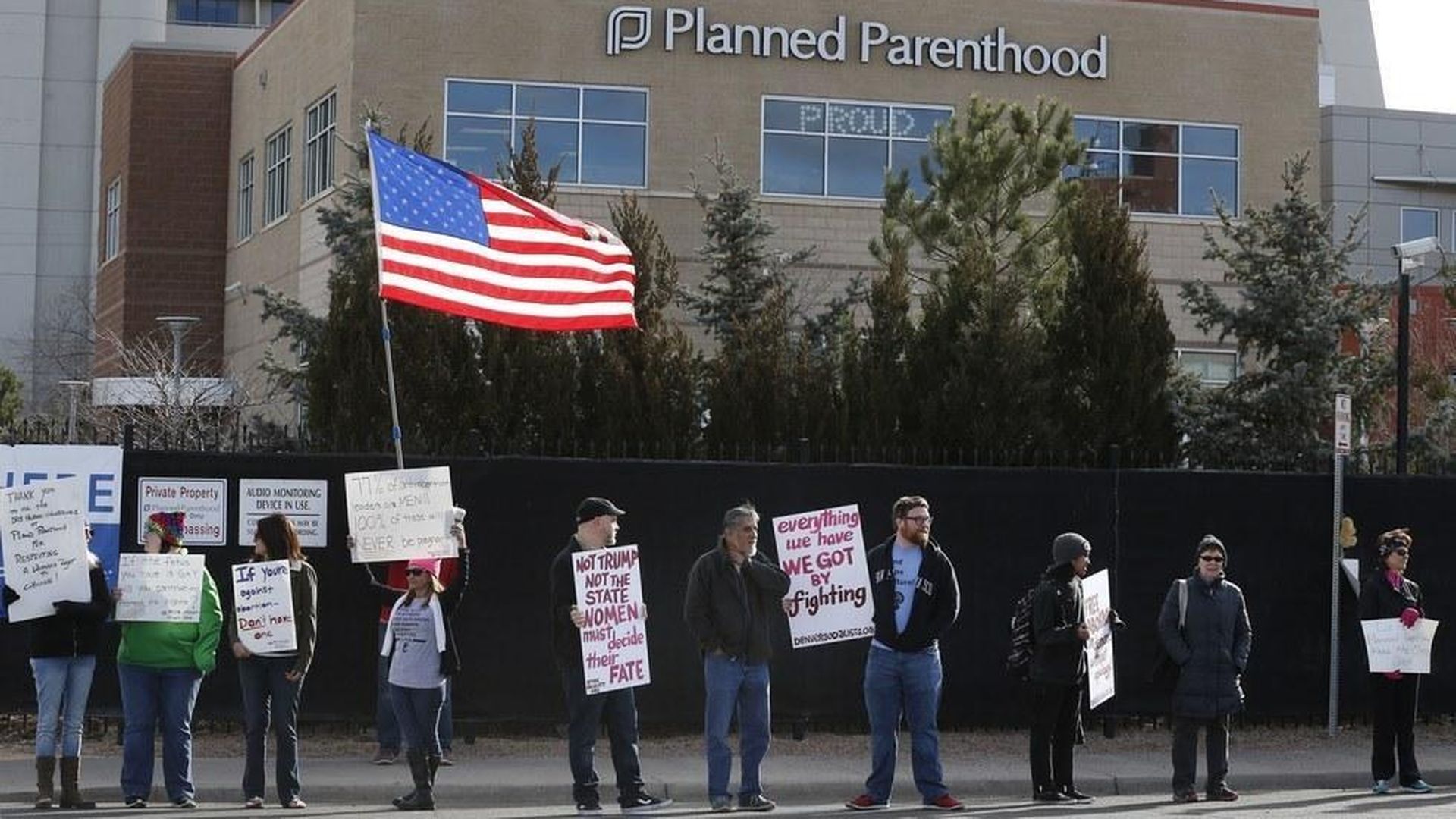 President Trump signed a law yesterday reversing an Obama-era order that forbade states from withholding federal funds from Planned Parenthood. Here's a primer on the organization, both pro and con.
For: Planned Parenthood is more than just an abortion clinic, providing an array of health services to women (and men) who would otherwise go uncared for. Because of this, they qualify for government reimbursements through Medicaid and Title X.
Against: Anti-abortion citizens should not have their tax money going to an organization that provides abortions, so Planned Parenthood should not receive any government funding.
These are the numbers each side will use to defend their point of view:
Pro-Planned Parenthood on abortion.
2.5 million patients helped, according to Planned Parenthood's annual report from 2014-2015.
There were 682,208 cancer-related screenings and preventions — including breast exams and pap smear tests.
Only 3% of its services are abortions, and they also offer adoption referrals and prenatal services.
1.17 million pregnancy tests given.
3.5 million STI tests, given to women and men.
Anti-Planned Parenthood on abortion.
Washington Post gave the organization three "Pinocchios" for their "misleading" claim that abortions make up only 3% of their services.
160 abortions for every one of PP's adoption referrals. In 2014-2015, there were only 2,024 adoption referrals, according to PP's annual report.
34% of all abortions nationwide performed through PP, with more than 320,000 abortions performed every year, according to Live Action.
PP's other services account for a significantly smaller percentage of their prospective markets, Live Action noted.
Pro-Planned Parenthood on funding.
Less than half (43%) of the organization's funding comes from government grants and reimbursements. Congress does not write them a blank check, but only reimburses them through Medicaid and Title X, Planned Parenthood's website and report explains.
They do not receive any funding for abortions — the Hyde amendment outlaws government funding of abortions.
Anti-Planned Parenthood on funding.
The $553.7 million that Planned Parenthood receives in government grants and reimbursements, as shown in their report, allows them to perform abortions — even if the money doesn't go directly to abortion services.
Abortion procedures provide 1/3 of clinic income and more than 10% of total revenue.
Pro-Planned Parenthood, other.
Almost 80% of Planned Parenthood's patients earned an income at or below 150% of the federal poverty line, CNN reported.
Anti-Planned Parenthood, other.
8 investigative videos from a pro-life group, Center for Medical Progress, seemed to reveal that some PP clinics sold fetus tissue for profit. They do receive reimbursement for the cost of procuring the tissue, but there was no evidence found that PP makes money off of the donations.
Go deeper