The next Apple Watch may have its own cell connection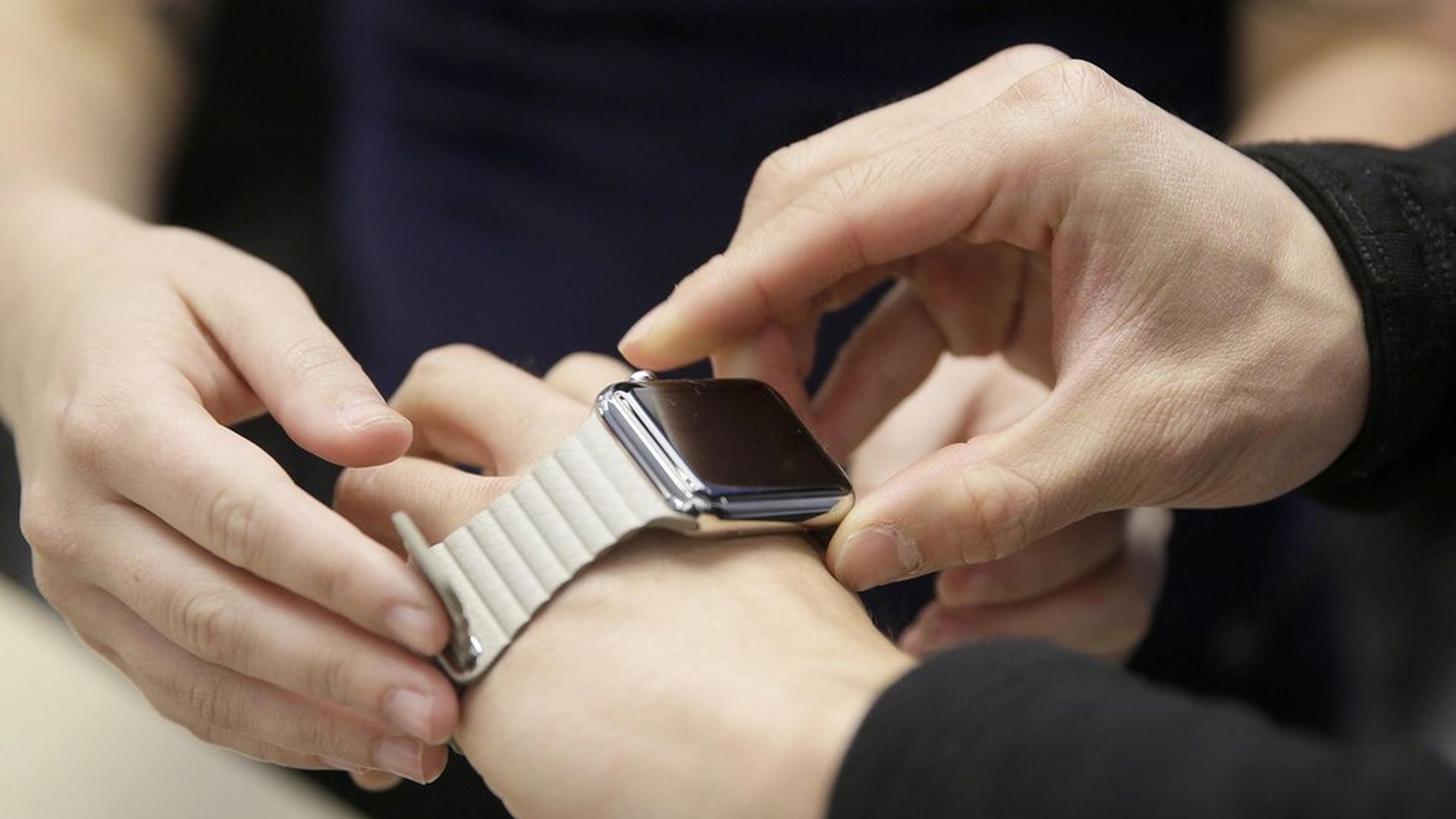 The next Apple Watch could connect directly to cell phone networks, allowing it to do more things without a nearby iPhone, Bloomberg reported on Friday.
Why it matters: Adding a cellular connection would add cost and hurt battery life, but would allow the watch to do things like download music and send messages without relying on a phone. Apple could well offer the watch in both Wi-Fi only and cellular versions, as it does with the iPad.
Separating the Apple Watch from the iPhone would be a "game changer," one analyst told Bloomberg. "If they could deliver an experience that isn't tethered to an iPhone, it could kick start a new direction for the business," said Gene Munster, co-founder of Loup Ventures.
Also: Bloomberg says that the cellular-capable Apple Watch will use a modem from Intel, rather than longtime supplier Qualcomm, with whom Apple is engaged in a bitter patent dispute.
Go deeper