The most impressive surveillance state in history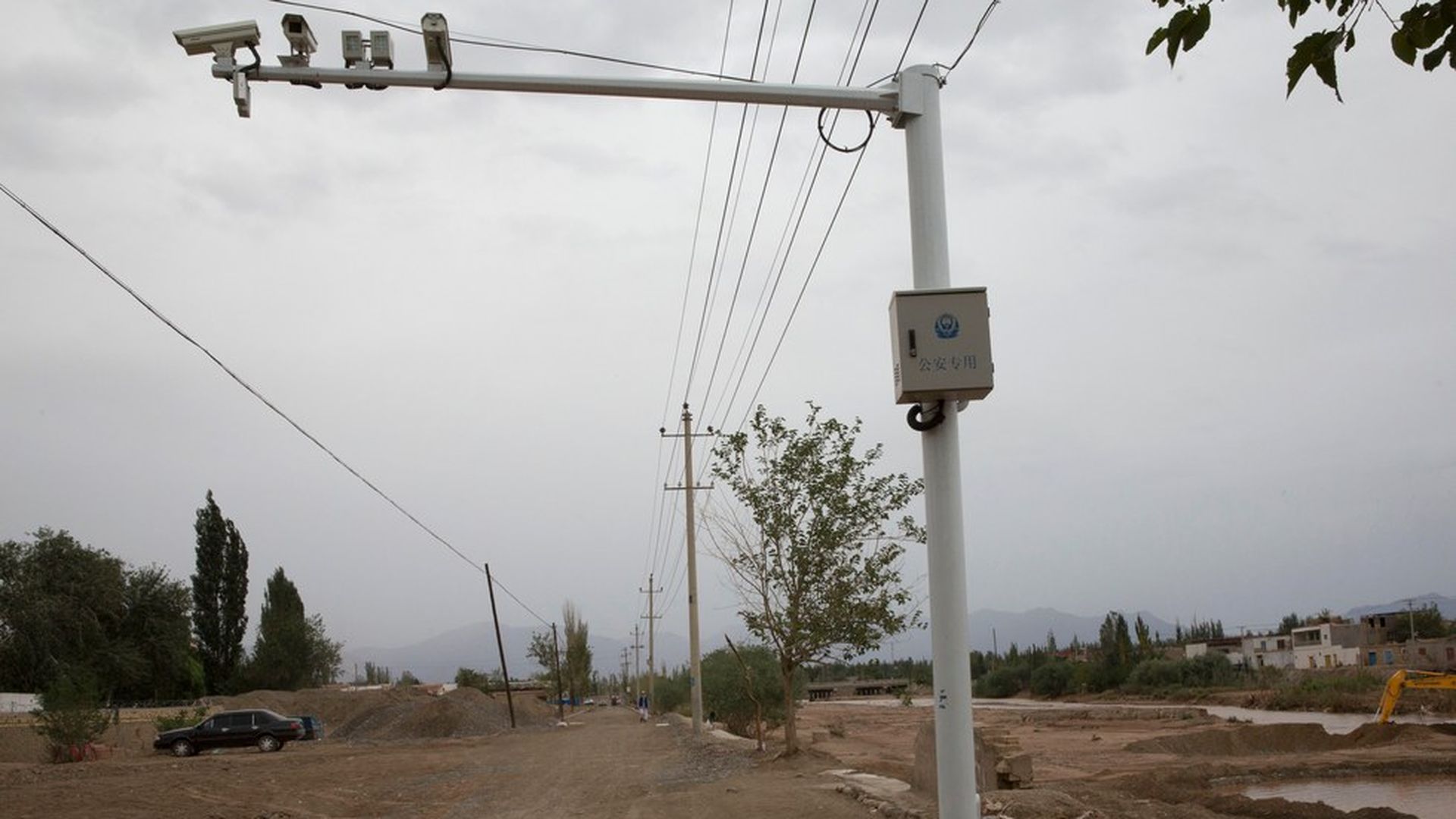 China's embrace of big data and surveillance technologies has the country well on its way to creating the most impressive surveillance state in history.
Why it's happening: The Chinese Communist Party needs help from private sector firms, and those firms in turn need to stay in political good graces to be successful.
Behind the scenes: The Wall Street Journal just published a months-long report on the role internet giants Alibaba and Tencent play in helping build the PRC panopticon. Much of these efforts can be used to improve governance and efficiency, but the dual-use potential for a police state increasingly resembles the movie "Minority Report." Per the WSJ:
"The political and legal system of the future is inseparable from the internet, inseparable from big data," Alibaba CEO Jack Ma told a Communist Party commission overseeing law enforcement last year. He said technology will soon make it possible to predict security threats. "Bad guys won't even be able to walk into the square," he said.
Alibaba's "big data" systems are behind a "smart city" initiative that ties together data from multiple inputs, including ubiquitous surveillance cameras. 100 smart-city trials are planned by the end of 2018.
Tencent, operator of WeChat, is working with local police to build an "early-warning system" that can track and predict crowd-size and movement.
More: U.S.-listed Alibaba is an investor in Chinese facial-recognition startups Megvii Inc and SenseTime.
Go deeper