The massive pushback on Trump's NAFTA plan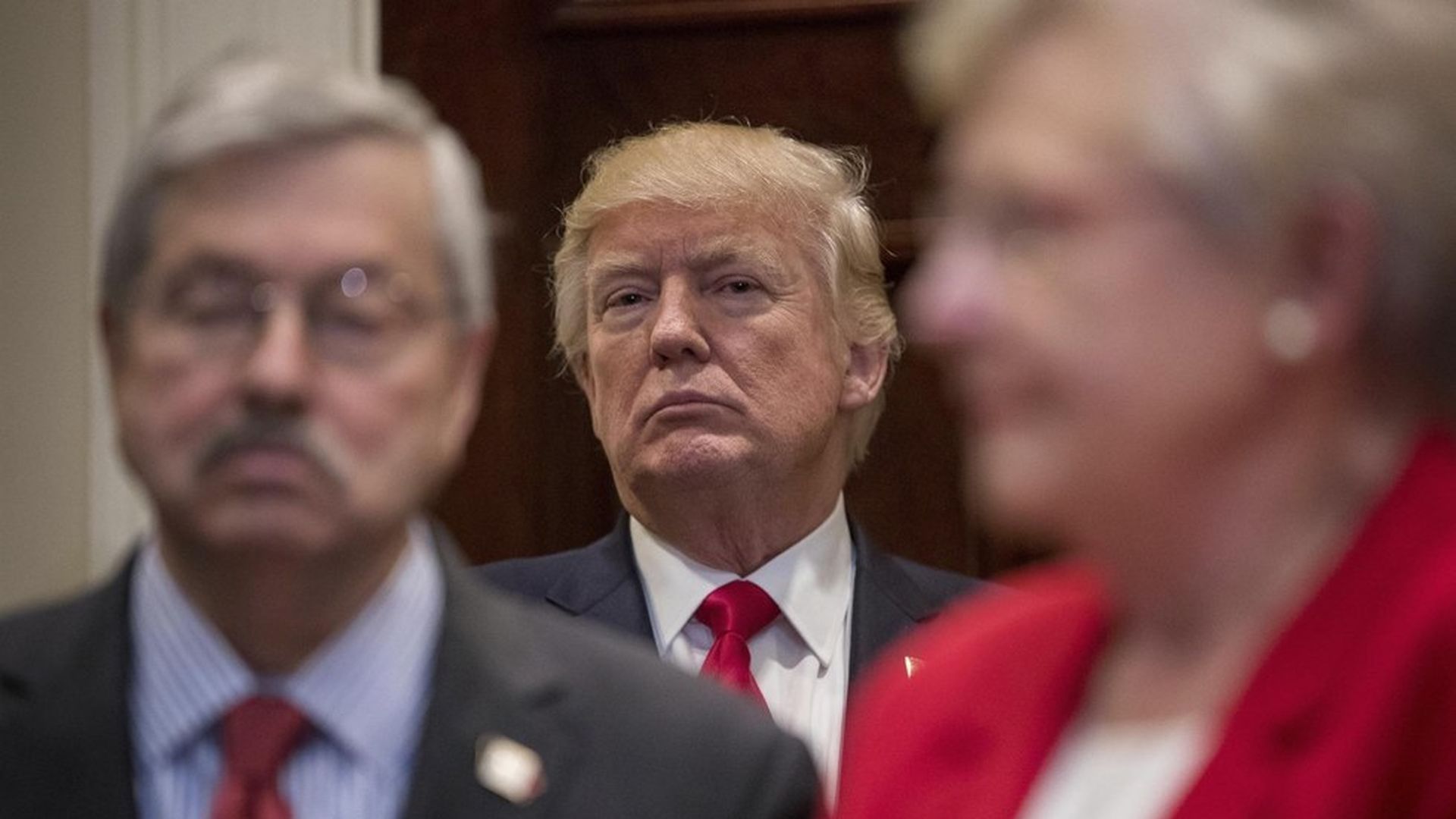 As word spread on Wednesday that President Trump planned to unilaterally withdraw the United States from NAFTA, it took calls from the leaders of Canada and Mexico to convince him that "they're serious," leading Trump to decide to "negotiate rather than terminate," per an interview with the WSJ.
Why it matters: Trump's willingness to go it alone — at least until he faced an onslaught both internationally and domestically — suggests just how much the administration wants a signature Trumpian move to mark its 100th day.
From all sides: The calls also came from top business executives, as one top lobbyist urged CEOs to "call the highest-ranking administration officials [you] can reach."
Trump's key quote: "Hey, I'm a nationalist and a globalist. I'm both. And I'm the only one who makes the decision, believe me."
Go deeper