The known knowns about Trump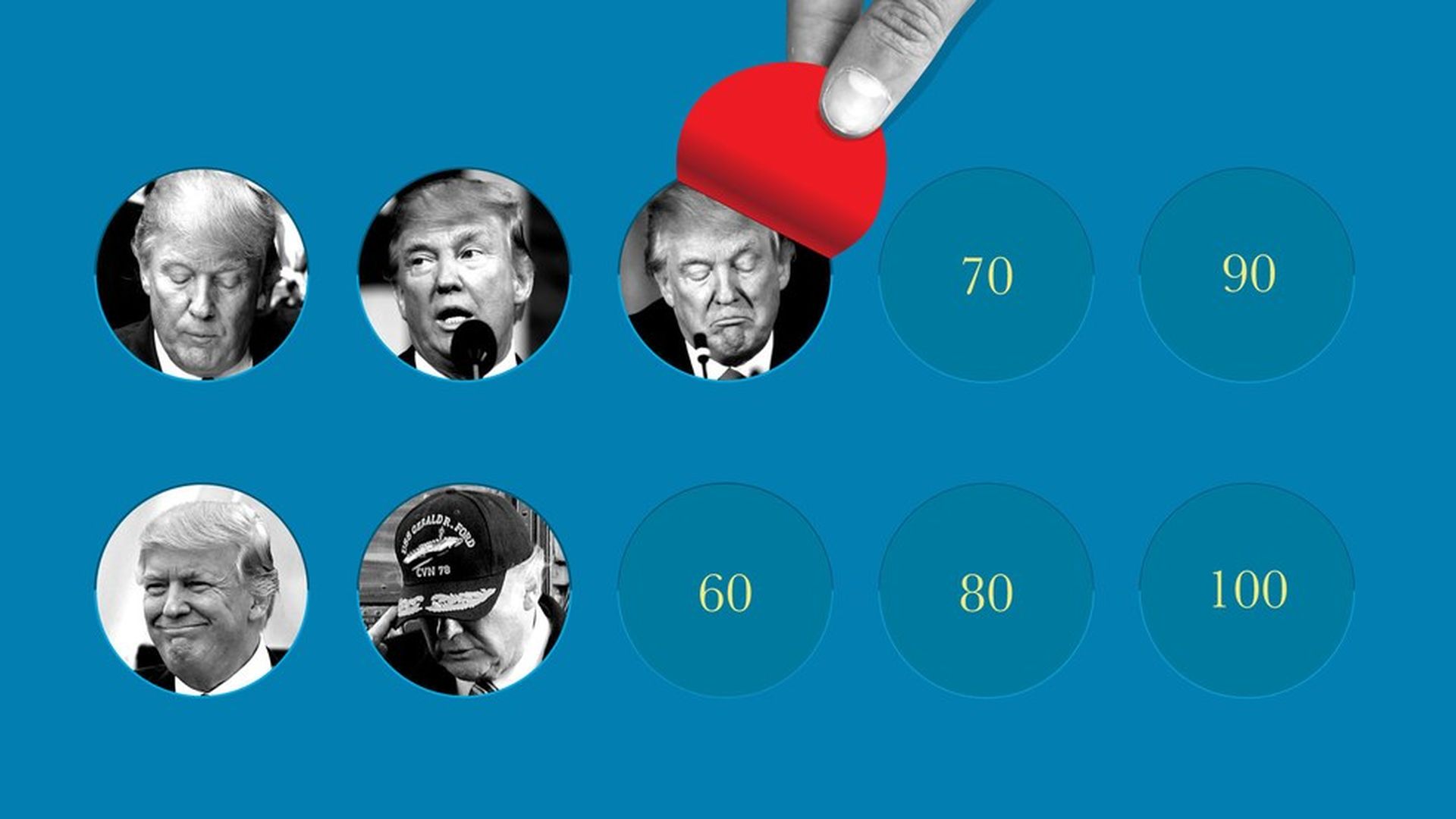 As Donald Trump reaches Day 50 of his presidency, halfway to the fabled hundred days, here are some of the "known knowns" about him — certainties we have learned since the inauguration:
Trump is Trump. A wise friend told us that the one guy who's NOT CHANGING is a 70-year-old billionaire with his name on the building. Think about the arc of claiming 6 years ago that President Obama wasn't a U.S. citizen to claiming Saturday that Obama wiretapped Trump Tower. Trump might surprise, but he will never change.
He's a media junkie. For all his anti-media tirades, we have never had a president this obsessed with the media. This has been a reality for Trump since the 1980s and will never change. So, brace yourself for twitchy Twitter responses to Fox, the N.Y. Times and "Morning Joe" until this presidency ends.
The Trump show will always be improv. His advisers can make all the plans and give all the advice they want. Trump always has, and always will, go with his gut; usually based on the last person who got him jazzed.
Trump is transactional. He wants to claim wins on creating American jobs, undoing Obamacare and reducing taxes. He likes working people face-to-face or on his cell. And the details are always negotiable.
Chaos isn't a theory, it's a governing reality. Competing factions, widespread insecurity and rivalry promise many more months and years of reality show-worthy stories and governing. The truth is: Trump likes the commotion.
Russia's a problem that won't go away. You have all the ingredients for an investigation that might never, ever end: multiple, mysterious meetings between Trump officials and Russia; some elements of the intelligence community clearly out for payback; congressional probes launched; and the opposition party smelling blood. Ask Bill Clinton how long these dramas drag on.
Go deeper