The juiciest quotes from Bloomberg's Stephen Miller cover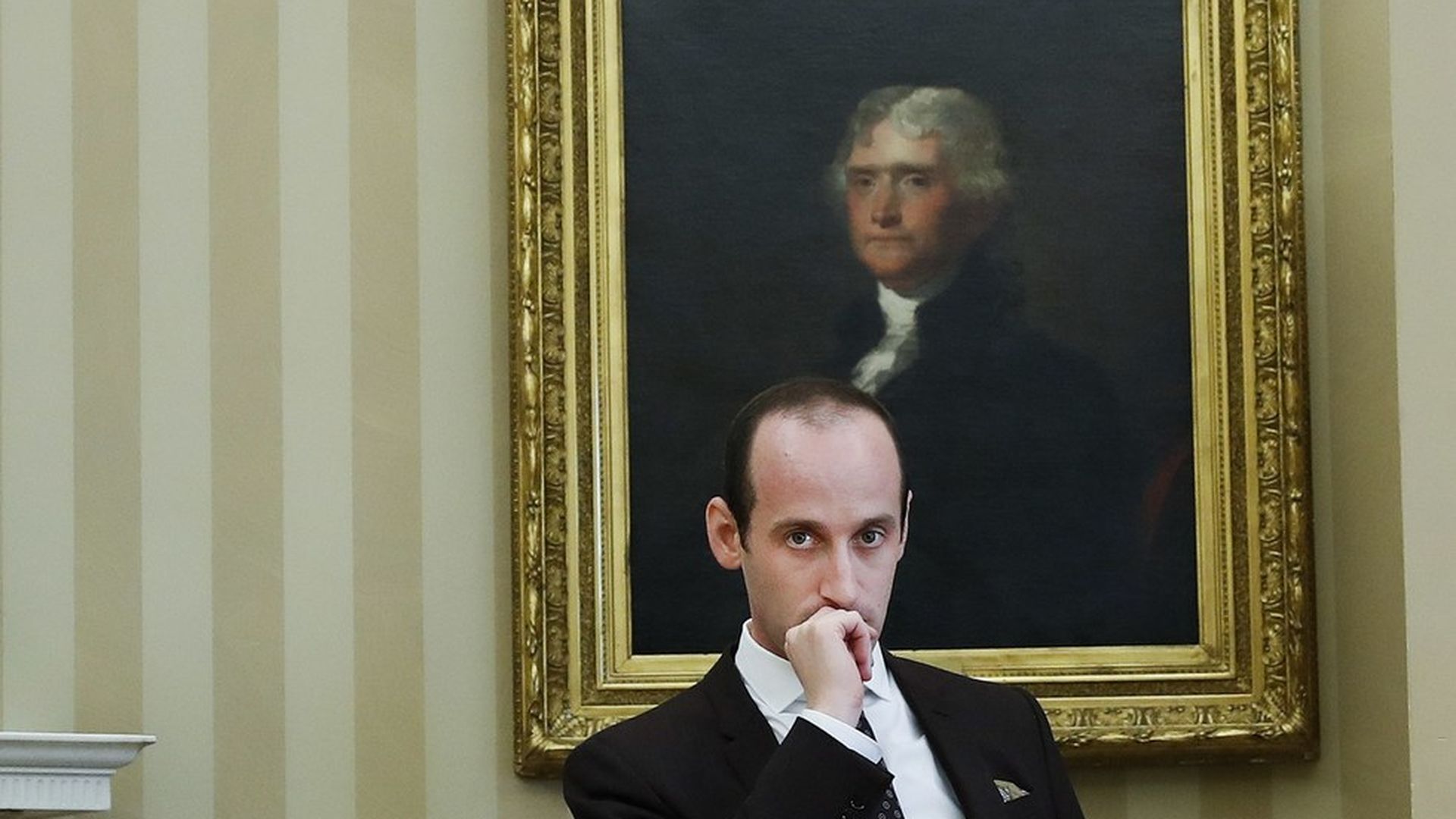 Trump's "minister of truth" Stephen Miller is the subject of Bloomberg Businessweek's cover story, profiling his impact on the Trump administration. Some choice quotes...
What got populist conservatives mad at Fox News, per a WH source close to Bannon: "[Conservative media sources] only aired stories about Benghazi and the IRS scandal."
Miller on the media and immigration: "The media tends to cover immigration issues through the frame of how it impacts everybody but actual citizens of the United States."
Joe Scarborough on Miller and Steve Bannon: "[O]pposition party hacks [who] humiliate themselves by being so ignorant of American history and the Constitution that they declare in their big-boy voices that the president's powers are not to be questioned."
What Miller learned from Jeff Sessions: "His whole approach to politics came from the vantage point of being a prosecutor. It made a profound impression on me and shaped how I approach policy."
Miller on Trump…in 2014: "Trump gets it. I wish he'd run for President."
Go deeper