The invite-only Facebook group for NFL wives and partners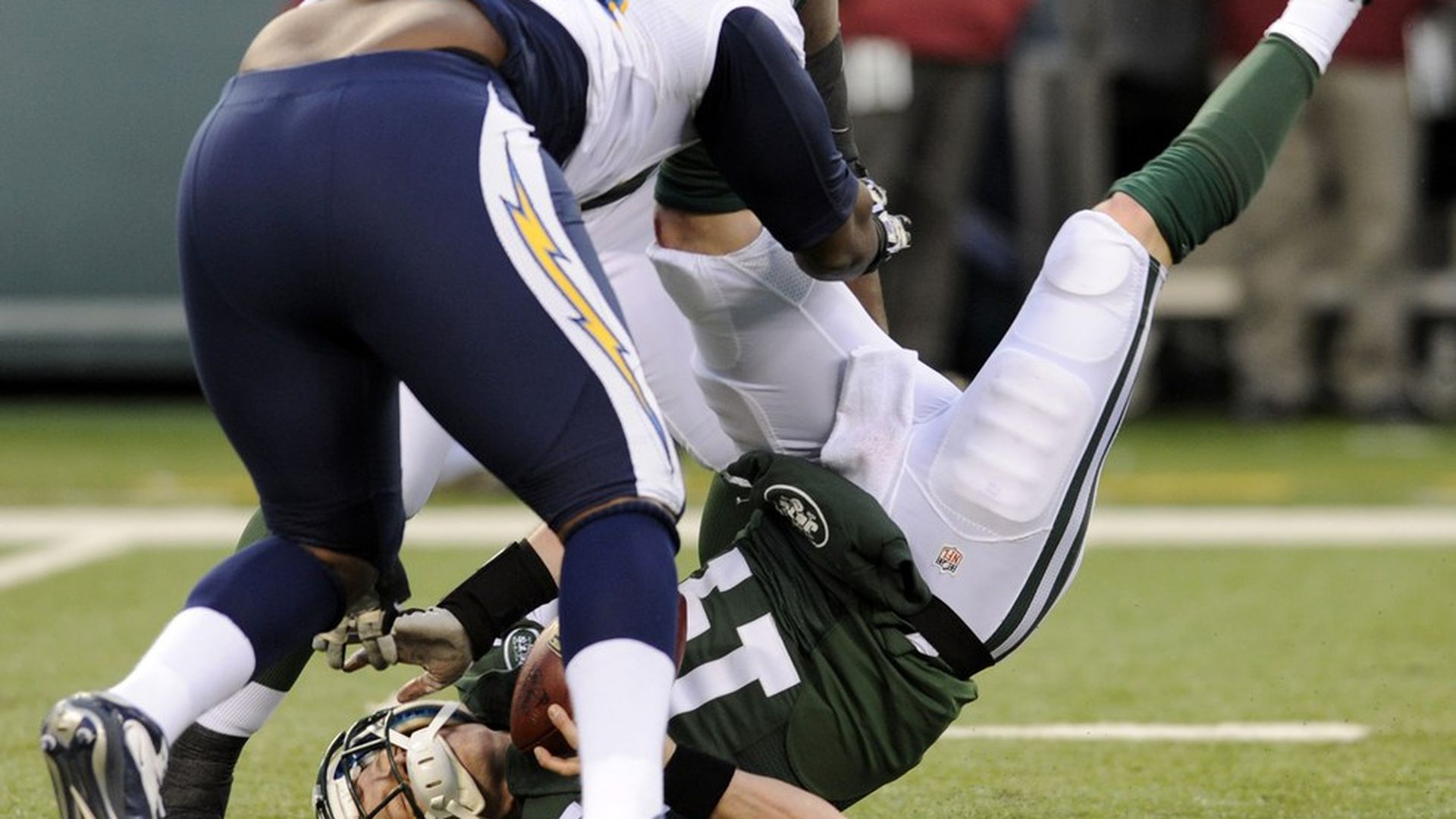 More than 2,000 women — the wives and partners of current and ex-NFL football players — gather daily in groups small and large on an invitation-only Facebook page to share stories on the ins and outs of living with men whose job is at once one of the world's most glamorous and most risky, per the NYT's Ken Belson.
One of the subjects among the women is the deadline today for retired NFL players to register for compensation of up to $5 million for brain injuries suffered as the result of repeated concussions in the game. The degenerative disease is known as CTE — chronic traumatic encephalopathy. Some 18,400 of the approximately 21,000 ex-NFL players have already registered here, and about $100 million of an expected $1 billion or more has already been awarded.
CTE is only one of the subjects discussed on the Facebook page, writes Belson, who was shown screenshots of discussions by the founder of the page, Tara Nesbit, the wife of Jamar Nesbit, a former New Orleans Saint offensive lineman.
But it's a place for experienced advice after years in which the NFL denied any link between concussions and their husbands' anxiety, depression and dementia.
Nesbit tells Nelson: "They are very open about their husbands and the issues that can be perceived as positive or negative. When someone says something, there are 10 women who jump on and say, 'My husband is like that, too.'"
Go deeper