The highlights from Trump's Hannity interview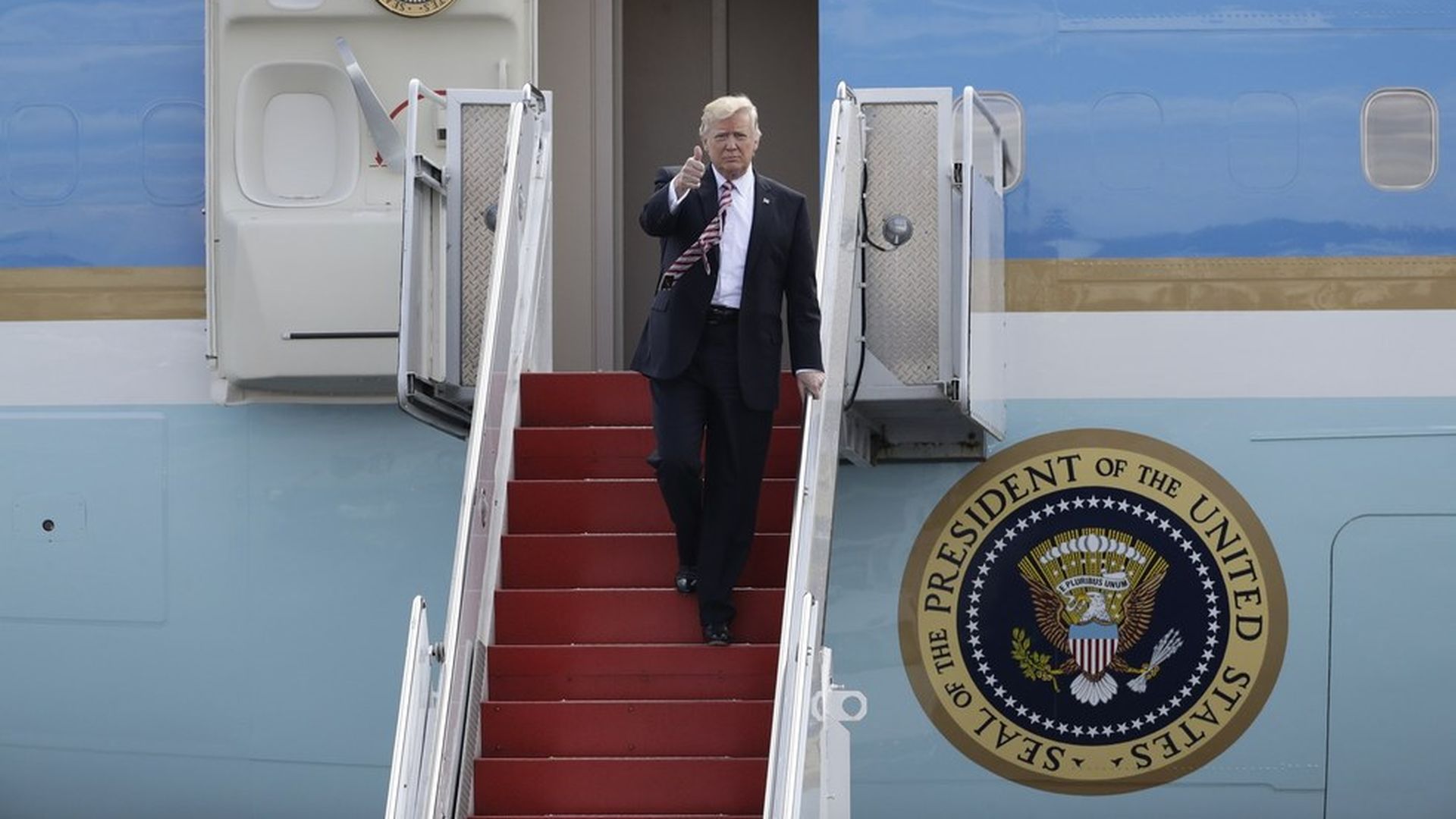 Trump gave another hour-long interview last night, this time with Fox News' Sean Hannity. Some highlights:
On "Saturday Night Live": "It's a failing show; it's not funny. Alec Baldwin's a disaster. He's terrible on the show. And by the way: I don't mind some humor. But it's terrible."
Giving a tour of the Oval: "And look at my desk: Papers! You don't see presidents with papers on that desk"
On using Reagan's desk: "[Y]ou can pick. They have like seven desks."
On the White House phones: "I have great phones, I have phones -- let me tell you. The technology that we have in this country is incredible. Unfortunately perhaps we don't use it.
On the president in his lifetime he admires most: "Well, I like Reagan. I didn't like him on trade. But other than trade, I liked him very much and he was OK on trade. But not great."
On the letter Obama left him: "What amazed me is that I was vicious to him in statements, he was vicious to me in statements, and here we are getting along, we're riding up Pennsylvania Avenue talk -- we don't even mention it. I guess that's the world of politics."
On how this whole experience has changed him: "I don't think I've had the time to be changed because I'm cutting the prices of airplanes, I'm cutting the prices of army tanks."
Trump's last words in the interview: "The ratings tonight are going to be through the roof."
Go deeper