The highlights from Spicer's Wednesday briefing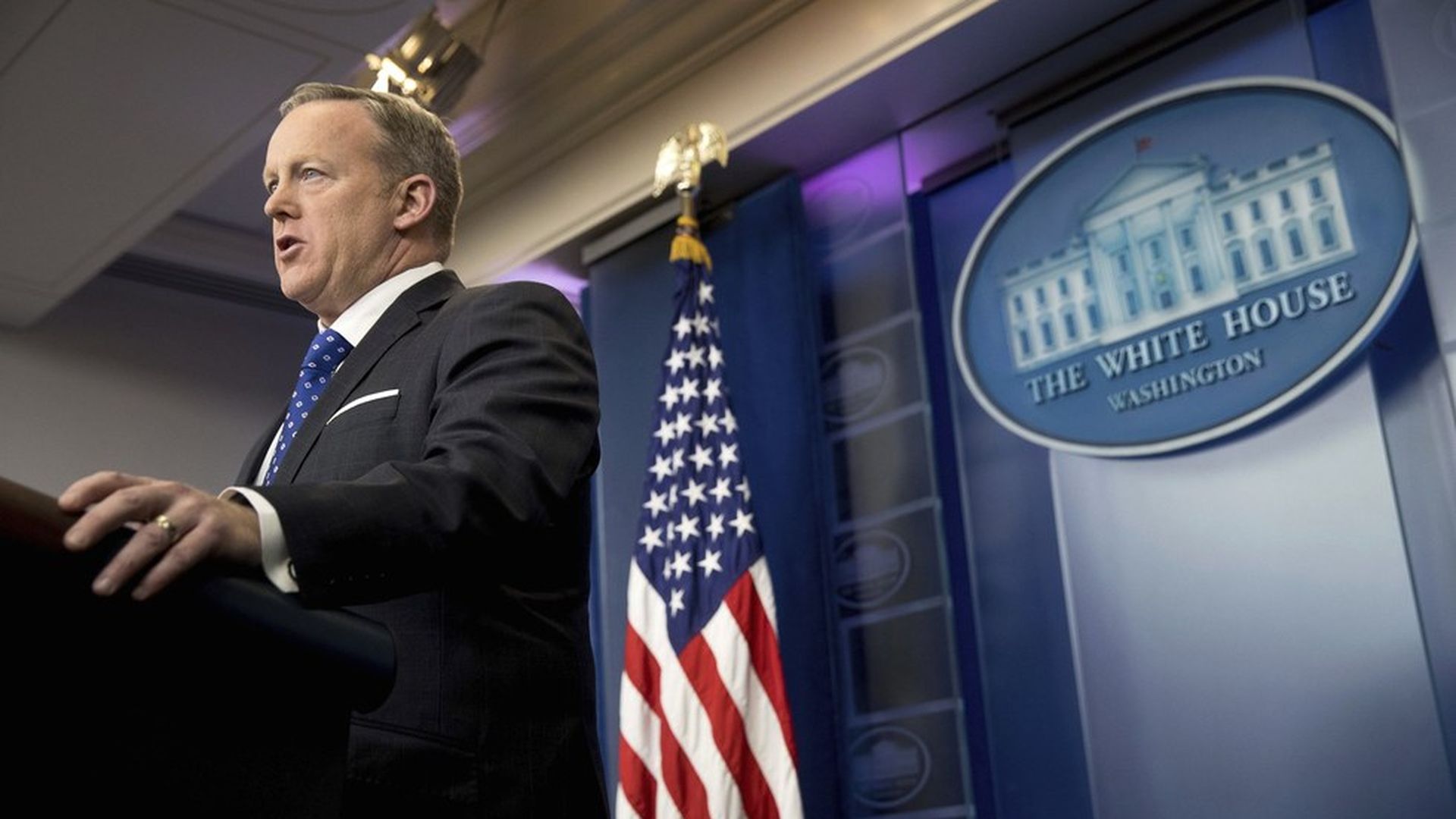 Spicer said that Trump wrapped up discussions on the federal budget — which will make sure that the government spends "more responsibly" — right before the start of the briefing. The administration expects to release the new budget plan to the public in mid-March.
Other takeaways:
Voter fraud: VP Pence "is starting to gather names to be part of" the task force on millions of allegedly fraudulent votes in the 2016 election.
Transgender bathrooms: DeVos is "100 percent" on board with a transgender bathroom rule change, said Spicer, contrary to a Washington Post report from earlier today. He added that there are problems with the joint guidance issued by the Dept. of Education and DOJ under Obama's administration, which has probably led to the chatter.
Appointee approval process: Spicer said the approval process "is not slowing down" the filling of positions within Trump's administration, and added that "appointees coming in need to support the President's agenda" — which takes time.
Rowdy Obamacare Town Halls: "This is not representative of a congressional district.... Just because they are loud, doesn't necessarily mean that there are many," said Spicer. On complaints about repealing Obamacare, "There's a lot of blurring of the facts."
Trump's address to Congress next Tuesday: The president will share his objectives, visions and goals. Following his speech, Spicer said you can expect him to visit a fair amount of states to enforce those aims.
Sec. of State Tillerson and Gen. Kelly are traveling to Mexico later this afternoon. "The U.S. and Mexico have an unbelievable relationship right now... and there is a robust dialogue between both nations."
One fun thing: When asked whether there will be another Meryl Streep at the Oscars, Spicer laughed and said, "I think Hollywood is known for being far to the left," adding that the President and the First Lady will be too busy with Governor's Ball Sunday night to watch the awards show. Meanwhile in the corner, Kellyanne Conway buried her head in her hands.
Go deeper