The highlights from Spicer's Monday briefing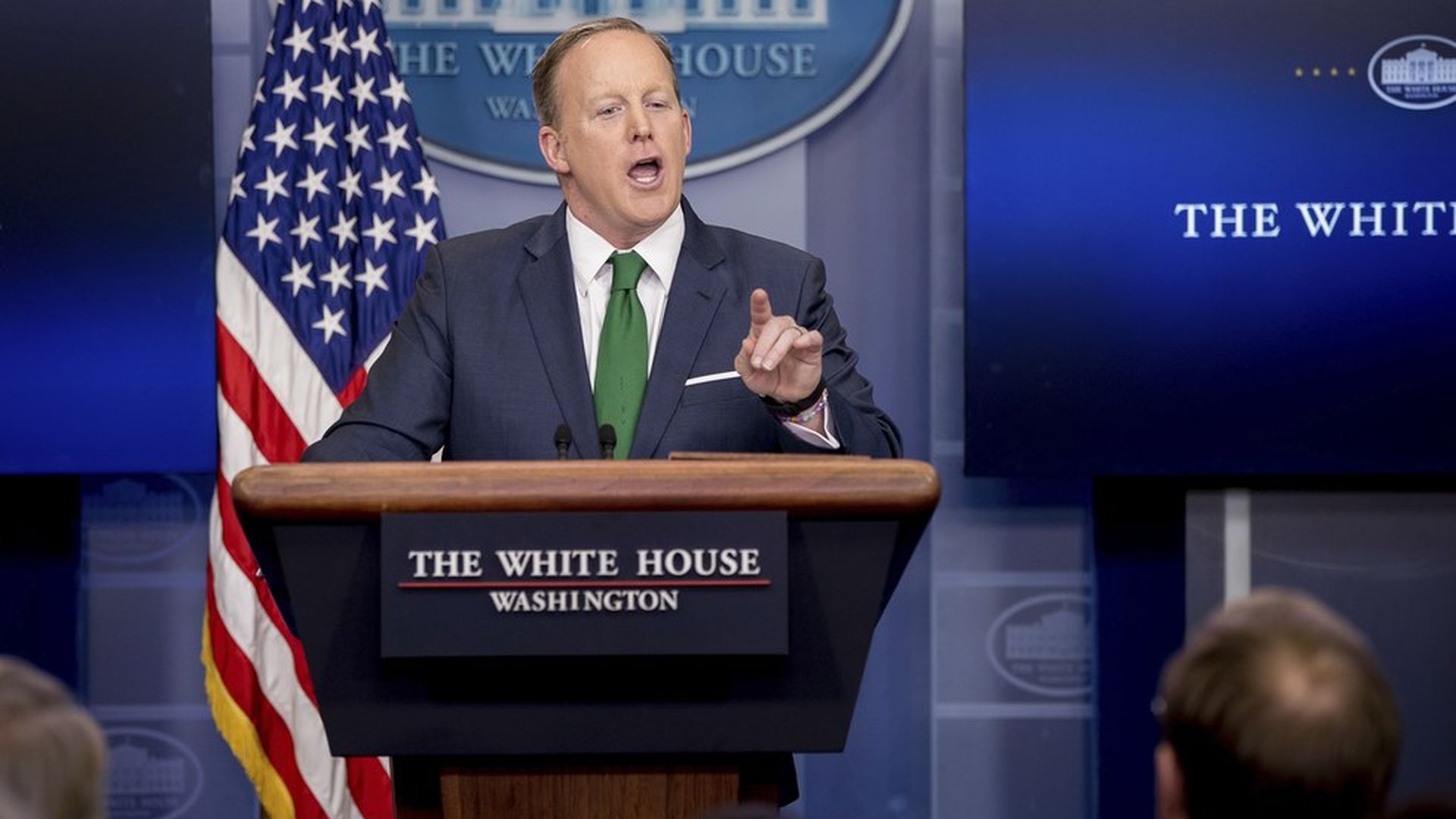 Spicer's briefing comes amid a host of other big events taking place today, including the House Intelligence Committee hearing on Russia's election meddling, as well as Supreme Court nominee Neil Gorsuch's confirmation hearing. The highlights:
Obama wiretapping claims: "No," the president is not ready to withdraw his allegations, said Spicer, even though Comey and Rogers confirmed today that they are unsubstantiated. "There are a lot of things not being covered in this hearing... we're still at the beginning phase."
House Intelligence Committee hearing: The president is "happy" they're investigating Russia's election role. Following this hearing "it's clear that nothing has changed... there is no evidence of Trump-Russia collusion."
Paul Manafort and Michael Flynn's campaign involvement: Spicer said Manafort — who was chairman of Trump's campaign — played a "limited role", and Flynn was solely a "volunteer."
Spicer Anticipates Gorsuch will be confirmed by Thursday.
Obama playing golf vs. Trump: The difference is in "how you use the game of golf" to advance U.S. interests, said Spicer. Added that Trump uses it as an opportunity to get to know foreign leaders better, like Prime Minister Abe.
Spicer Takes aim at the N.Y. Times: "You guys could use some headline help... you could probably use some story help too." One headline that should've come out of today? That the leaks are "unusually active," said Spicer.
Go deeper