The health care fallout: Lots of motion, no movement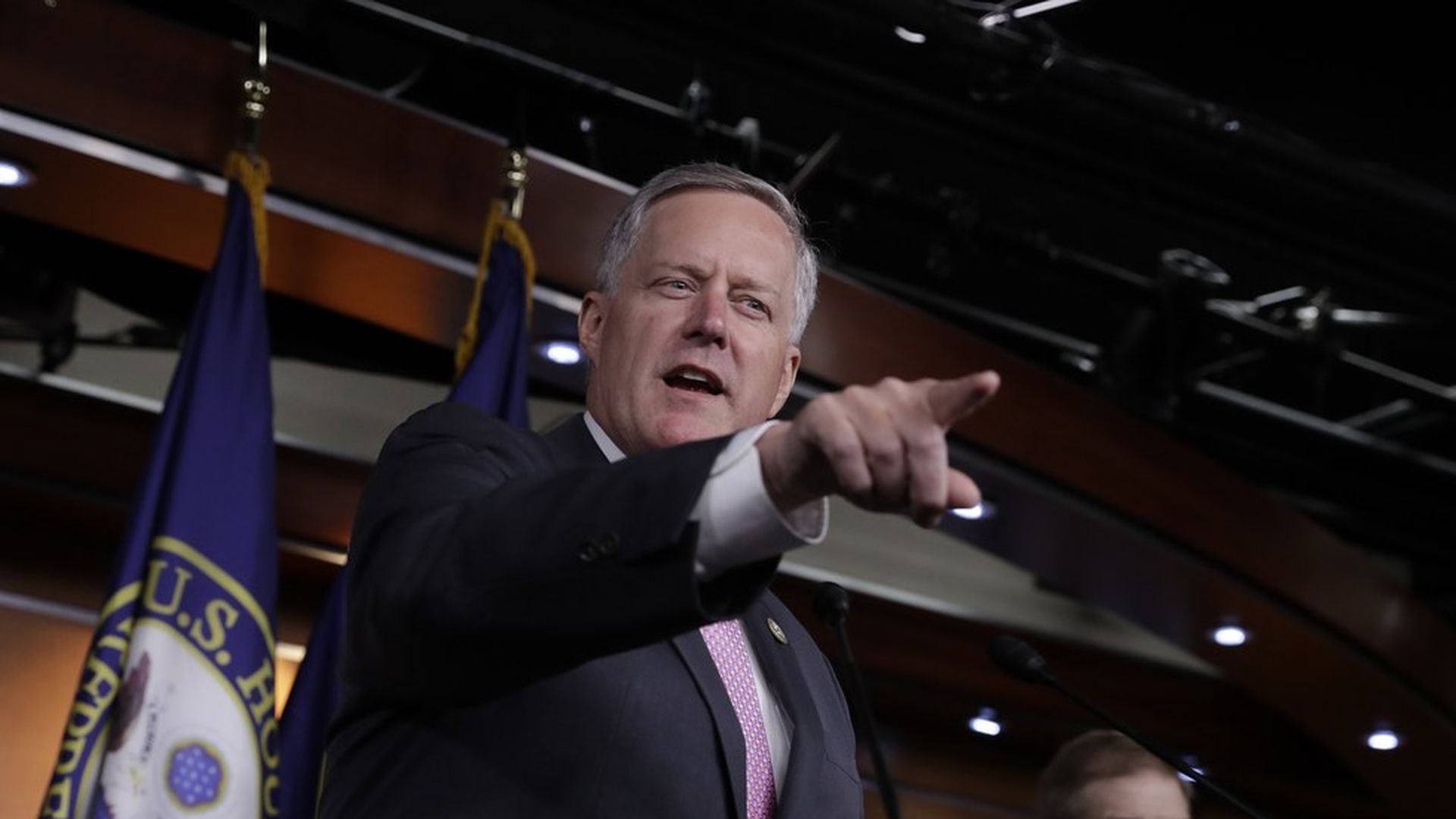 If you thought we were done with health care just because the current effort died on the Senate floor this morning, you were incorrect. There has been a lot going on since then, from Republicans who want to try another idea to Democrats who want to rescue the insurance markets. But as Mike Allen has noted, motion is not movement — and right now, it's all just motion.
One reason to keep an eye on it: Republicans don't think they can just give up on Affordable Care Act repeal. So with that in mind, here's what's happening.
House Freedom Caucus chairman Mark Meadows told the Washington Examiner he's working on "a plan that can get to 51" votes in the Senate.
Sen. Lindsey Graham was up at the White House this morning pitching his health care proposal to President Trump, according to spokesman Kevin Bishop. (Graham's idea is to turn the current ACA spending over to the states and let them do their own health insurance reforms.)
Senate Minority Leader Chuck Schumer held a press conference to invite Republicans to work with Democrats on bipartisan ACA fixes, including permanently funding the law's cost-sharing subsidies for low-income people. (Majority Leader Mitch McConnell said last night that "bailing out insurance companies with no thought of any kind of reform is not something I want to be part of.")
Democratic Sen. Claire McCaskill tweeted that it was "time for hard bipartisan work to fix problems in ACA," noting that some moderate Republicans and Democrats have "already begun meetings."
Another Freedom Caucus member, Rep. Jim Jordan, said on Fox News that the group still wants to try to force a vote on clean repeal in the House.
No sign of any new direction from Trump, who tweeted this morning that "If Republicans are going to pass great future legislation in the Senate, they must immediately go to a 51 vote majority, not senseless 60" — even though the bill failed last night because it couldn't even get 50 votes.
Go deeper