The GOP has a top secret repeal and replace bill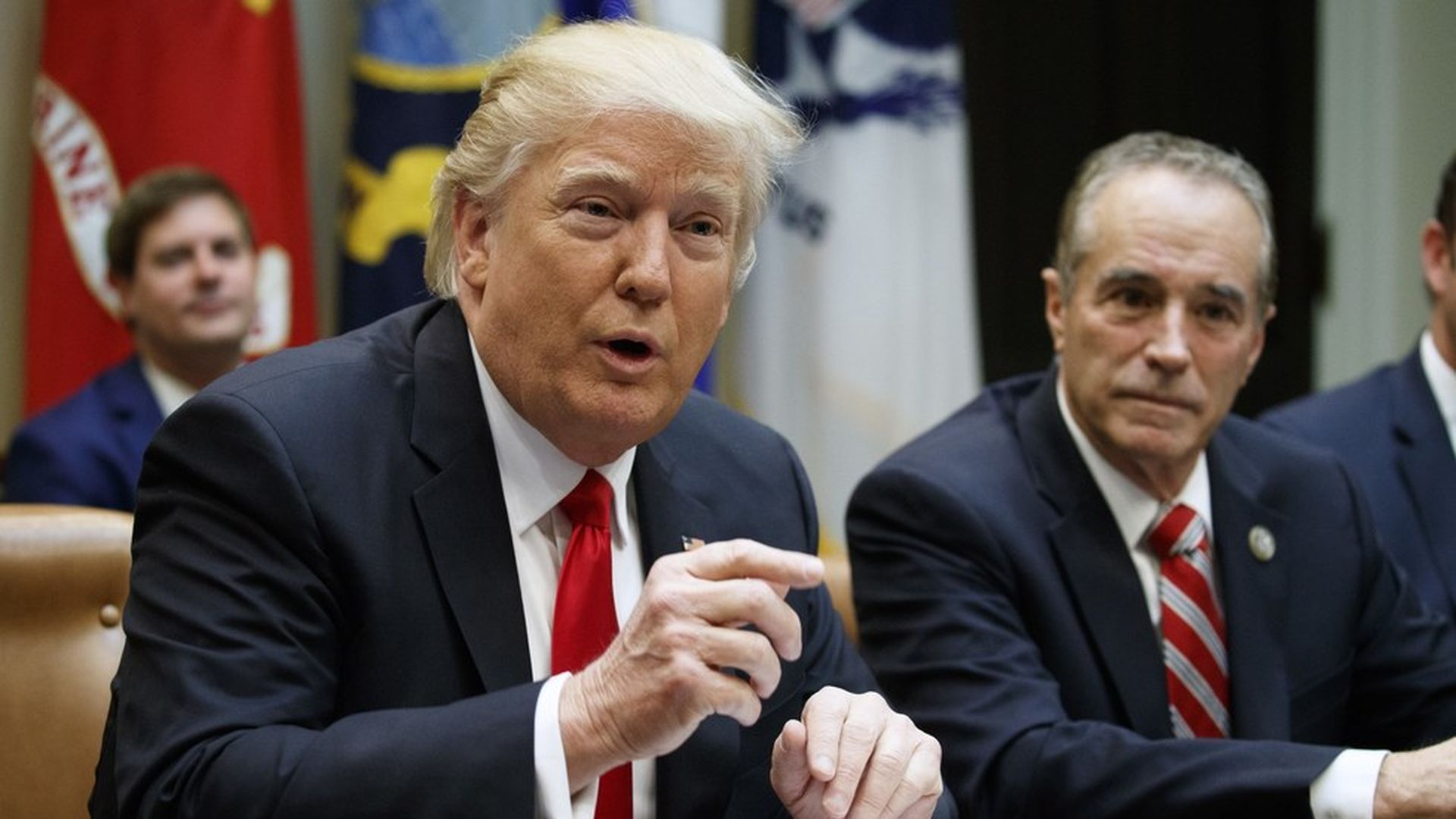 The Washington Examiner reports that a copy of a top secret GOP bill to repeal and replace Obamacare will be made available to Republican lawmakers in the basement of a House office building tomorrow. No one will be allowed to take a copy.
And, per The Hill, the House Energy and Commerce Committee is planning to hold a markup on the legislation sometime next week, though committee member Chris Collins noted that "plans do change." Collins also added that it's likely that the bill won't have a Congressional Budget Office score by the time of the markup.
Why it matters: The GOP is still massively divided on some aspects of what replacement might look like, including tax credits and Medicaid expansion, but this breakneck pace might force the party to coalesce around a solution sooner rather than later.
Go deeper