The good news/bad news for Senate Republicans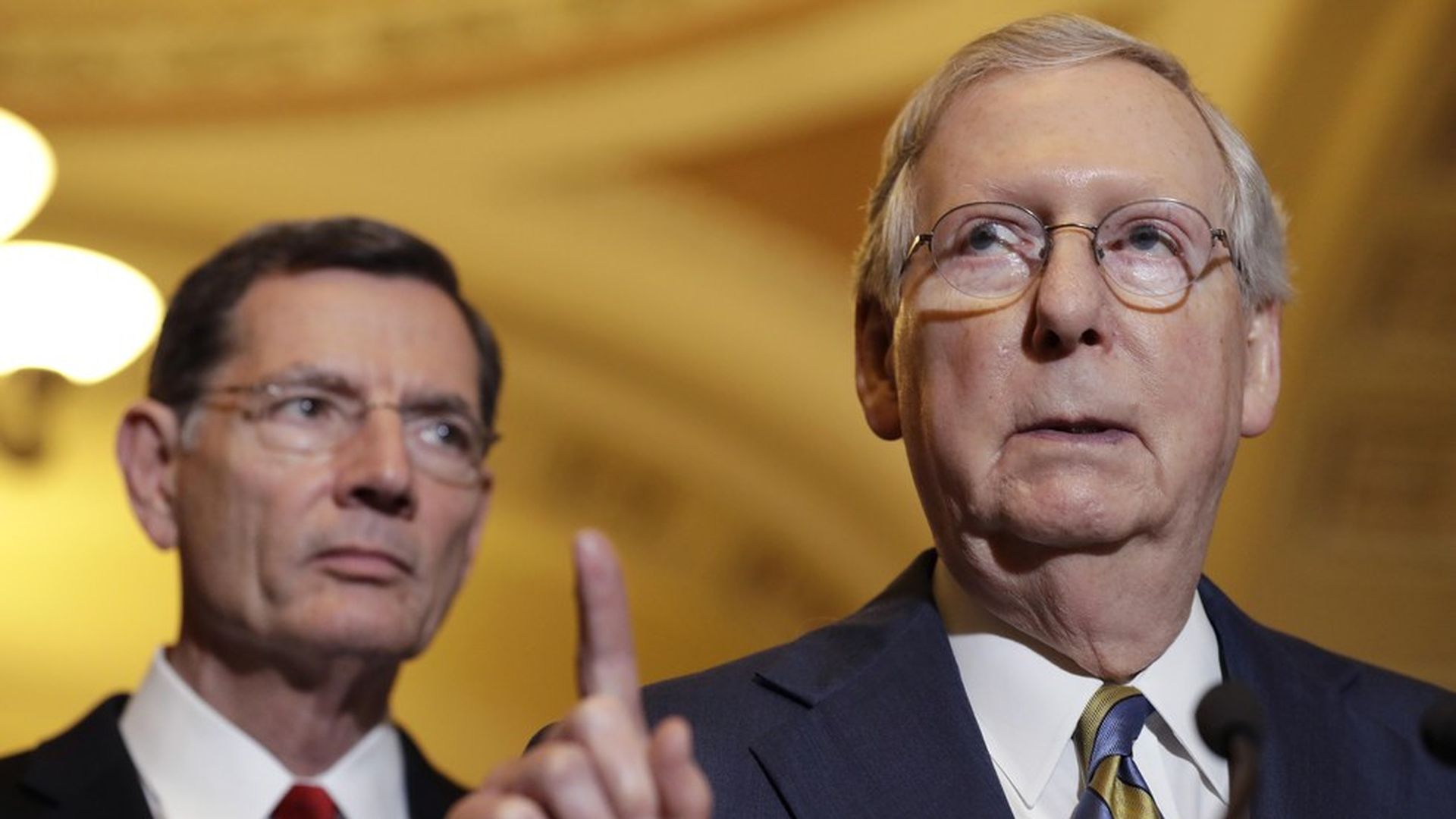 The good news:
$321 billion in net deficit reduction ($202 billion more than the House).
Average premiums would go down starting in 2020.
The markets would be stable through 2020, and stable after that "in most areas of the country."
The bad news:
22 million fewer people would have health coverage.
The increase in the uninsured would be "disproportionately larger among older people with lower income."
$772 billion in Medicaid cuts.
States would have to decide whether to put more money into Medicaid, cut doctors' payments, eliminate optional services, restrict eligibility, or all of the above.
Average premiums would go up before 2020.
People would pay "substantial increases" for services no longer considered essential benefits.
"Coverage for maternity care, mental health care, rehabilitative and habilitative treatment, and certain very expensive drugs could be at risk."
Annual and lifetime limits could return for those services, too.
Deductibles would be higher. (Closer to $6,000 for a benchmark plan, vs. $3,600 under the Affordable Care Act.)
Some "sparsely populated areas" would have no insurers.
Key quote: "As a result, despite being eligible for premium tax credits, few low-income people would purchase any plan, CBO and JCT estimate." - CBO score
Go deeper