The frenzy to lure Amazon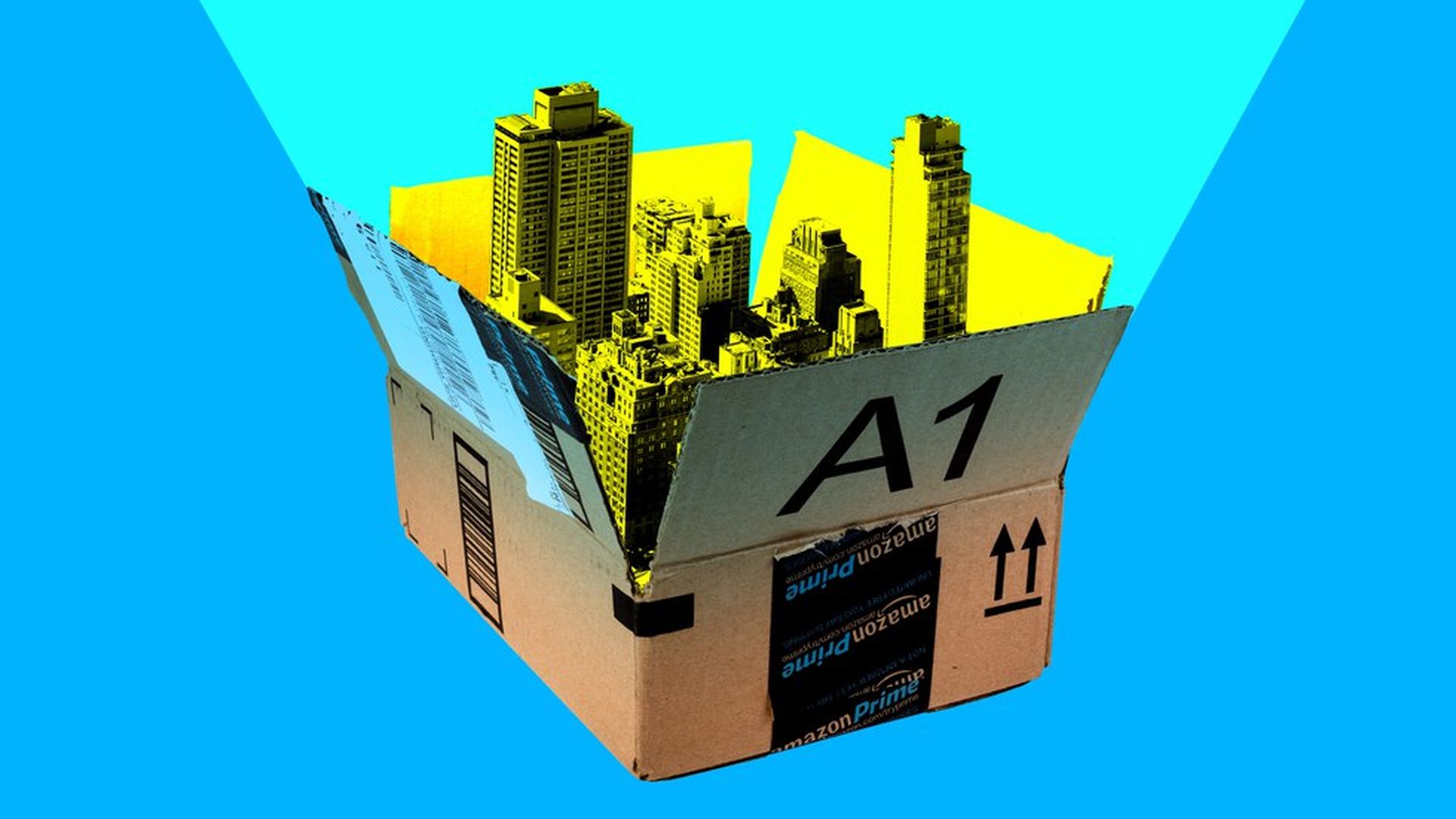 Newspaper columnists are mocking cities like Chicago and Fresno, Calif., over the largesse they are offering to attract Amazon's new headquarters, from multi-billion-dollar tax abatements to more exotic handouts like the right to have its tax dollars spent only on public projects benefitting the company directly.
Why it matters: Amazon says HQ2, as it calls its planned second headquarters, will employ some 40,000 to 50,000 future workers and pay them an average of about $100,000 a year each when you include salary and benefits. "A single company is viewed as such a shiny prize that some seem ready to wave the white flag on the whole 'for the people, by the people' experiment," writes the Seattle Times' Danny Westneat. The offers are, "let's face it, the equivalent of bribes," the L.A. Times' Michael Hiltzik wrote last month.
The bidding is getting frenzied because the competition is stiff. In all, Amazon has received 238 proposals from across the U.S. and Canada. Who seems to have the inside track? The WSJ has decided it's Boston, Dallas and Washington, D.C. Axios has highlighted the attractions of Chicago, Denver, Phoenix and Minneapolis. Paddy Power, the betting website, ranks Atlanta the No. 1 contender at 3 to 1 odds; the website gives Chicago a 16 in 1 chance, and does not list Fresno at all.
Fresno's proposal, which in effect would make Amazon a super-citizen possessing outsized rights to determine how its taxes are spent, has attracted much media attention:
The central California city's unusual proposal offers to sequester 85% of the taxes generated by Amazon's presence — anything from sales to property taxes — in a stand-alone fund for 100 years. The money would be overseen by a body composed half-and-half of city employees and Amazon representatives, and be spent on projects benefitting the company's neighborhood and employees.
Taken to its logical extreme, Fresno's corporate taxpayers may no longer be asked to contribute to the general public good, but the good as they individually determine, where they are located. "Is it even legal to give a company direct sway over civic spending like that?" asks Westneat.
Still Fresno regards the offer as small potatoes. "It's turned into a bidding war and it's something that we will not be a part of," Mayor Lee Brand told the Fresno Bee in an October interview.
Other candidates are:
Chicago, which would let Amazon keep $1.32 billion of the personal income taxes paid by its employees. Those dollars would go back to Amazon instead of the city government, writes the Chicago Reader's Ben Joravsky. "A property tax break for Bezos means a property tax hike for the rest of us schmoes," Joravsky predicts. Newark, New Jersey appears to have offered the biggest straight-out tax break — $7 billion. Chula Vista, California is offering an 85-acre plot, valued at $100 million, and exempting the company from property taxes for 3 years. That's about $300 million in tax revenue.
Go deeper