The fallout from Trump firing Comey has only just begun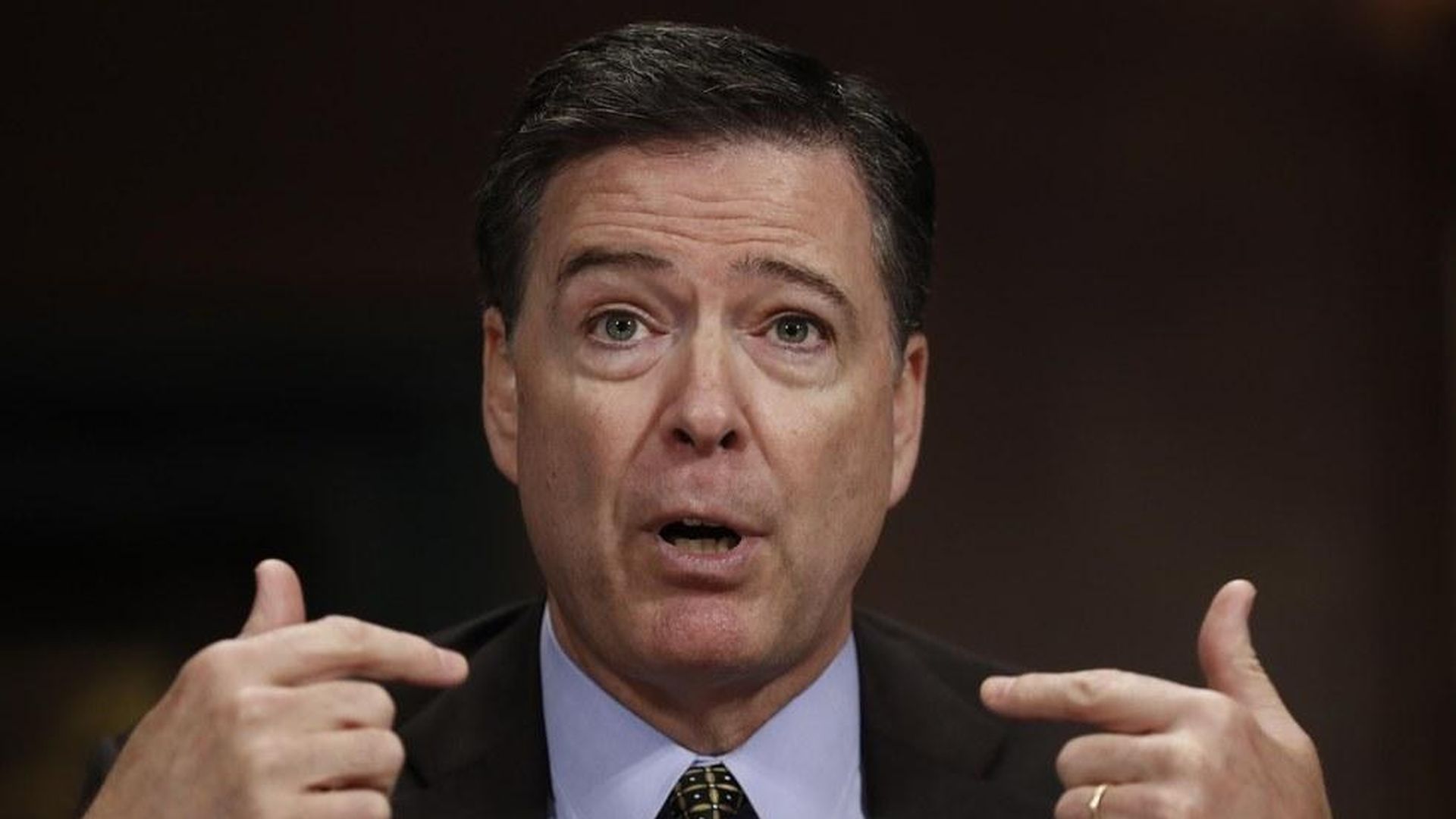 Trump on Comey: "infuriated" ... "white hot" ... "enraged ... fuming about Russia" ... "impatient with what he viewed as his sanctimony" ... "There was 'something wrong with' Mr. Comey, he told aides."
Blows massive hole in White House account — WashPost's Philip Rucker, Ashley Parker, Sari Horwitz and Robert Costa: Deputy Attorney General Rod Rosenstein "threatened to resign after the narrative emerging from the White House on Tuesday evening cast him as a prime mover of the decision to fire Comey and that the president acted only on his recommendation."
Wall Street Journal's Shane Harris and Carol Lee: "Comey started receiving daily instead of weekly updates on the investigation, beginning at least three weeks ago ... Comey was concerned by information showing possible evidence of collusion."
WashPost: "Within the Justice Department and the FBI, the firing of Comey has left raw anger, and some fear ... Trump had 'essentially declared war on a lot of people at the FBI' one official said. 'I think there will be a concerted effort to respond over time in kind.'"
Key Republicans agree the firing intensified the investigations ... From an L.A. Times analysis, "By firing Comey, Trump may have fanned the flames he hoped to control," by David Lauter:
"In an email lament circulated among prominent Republicans, A.B. Culvahouse Jr., former Reagan White House counsel and head of Trump's vice presidential search effort, said the firing 'both prolongs the FBI/DOJ investigation and undermines the credibility of the Trump campaign's denials of no conspiracy with Putin.' 'We could be talking about Russian hacking in the mid-terms at this rate.'"
N.Y. Times' Matthew Rosenberg and Matt Apuzzo: "Comey's firing appears to have imbued the Senate Intelligence Committee with a renewed sense of urgency."
Go deeper