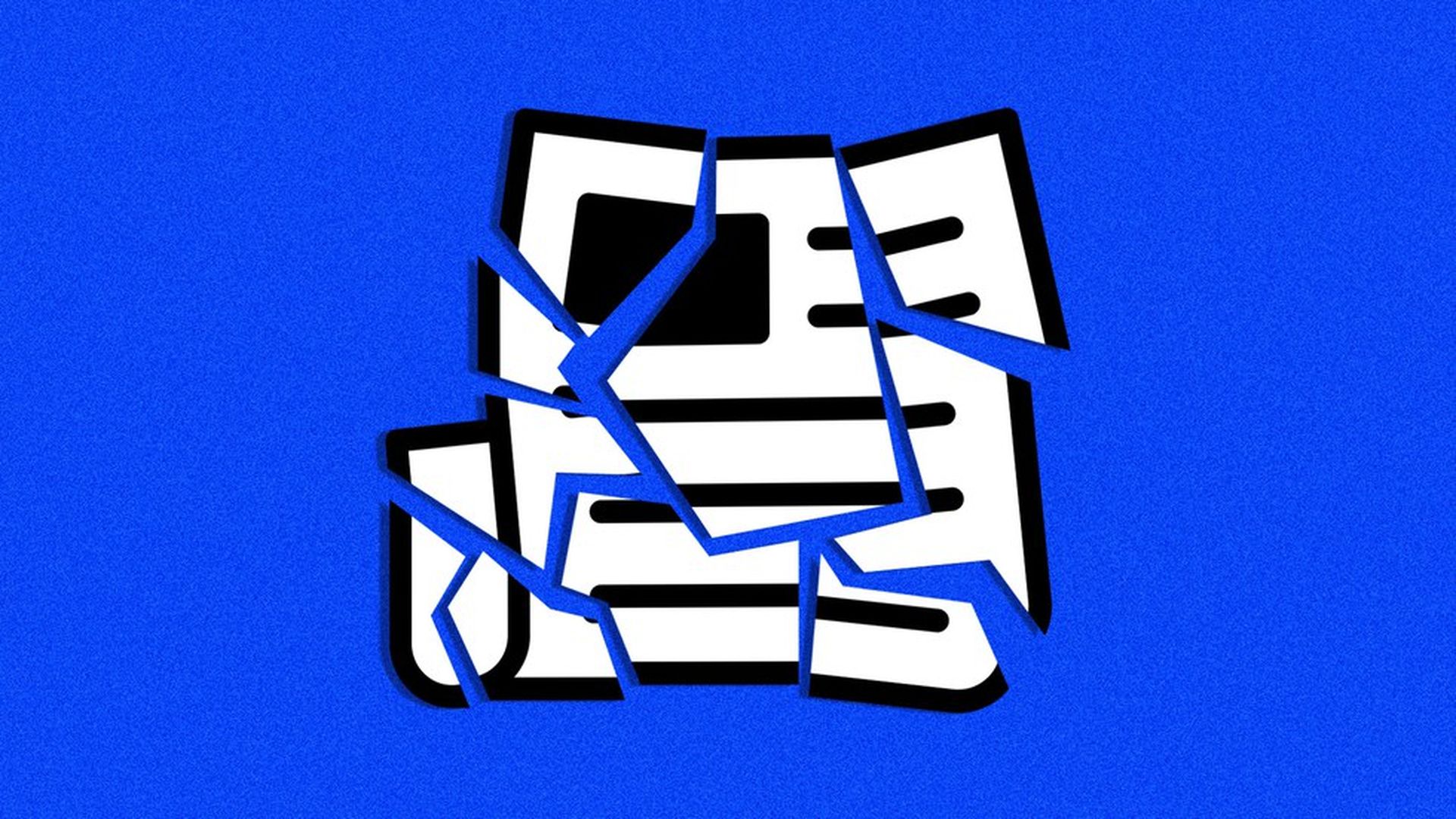 The economic strains on local news have forced local outlets to close, shutter their print editions or consolidate into major holding groups, often headquartered in far-away cities.
Why it matters: "As long as [cuts to local news] continues, the people in power will get away with murder," veteran NYC TV journalist Errol Louis told CNN's Brian Stelter on Sunday.
Most recently, billionaire Joe Ricketts' decision to shut down local city coverage site DNAInfo and Gothamist in response to employees voting to unionize has called into question how local news outlets can survive through conflicting business interests of ownership.
The cuts are the latest of local coverage setbacks this month. The Houston Press has effectively closed down; The Baltimore City Paper, a 40-year-old publication, published its last issue November 1.
Local media continues to have a complicated relationship with technology, because while technology can be blamed for upended news economics, local media companies still rely on it for traffic and resources.
A few local media leaders have indicated that relationships with Google and Facebook are improving. "They've spent an inordinate amount of time with us," says Matt DeRienzo, Executive Director of Local Independent Online News Publisher. By comparison, DeRienzo argues that other tech companies are "less in-tune" with his local digital publishers' needs.
"You really need to find a tech partner," Rusty Coats, CEO of the Local Media Consortium — which represents 75 news companies and more than 1700 local titles — noted last month. "It's about making it work. We're not concerned about losing a direct-to-consumer relationship to third-party like Google. Local media is so bad at technology, which is why we negotiate the hell out of these contracts to get a lot out of tech companies."
The real problem, according to Patch CEO Warren St. John, is that economically, good local news isn't be designed to serve national or scaled interests, and the driving forces behind it need to come from the community level with community interests. DeRienzo notes that these interests are often not associated with profit, "Their measure of success is not cash."
Regulation is also upending the local news dynamic. The FCC is taking up several key measures that could make way for even more media consolidation under the Trump Administration, by stripping away decades-old rules that were meant to protect a diversity of local voices.
A silver lining: For months advertising groups representing local media outlets worried that lawmakers would potentially use advertising taxes as a way to offset other tax cuts, which would eliminate some advertising deductions as much as 50% over 10 years. In the end, the tax plan presented by the GOP last week did not include any advertising provisions.
Go deeper