The coming war: Supreme Court chaos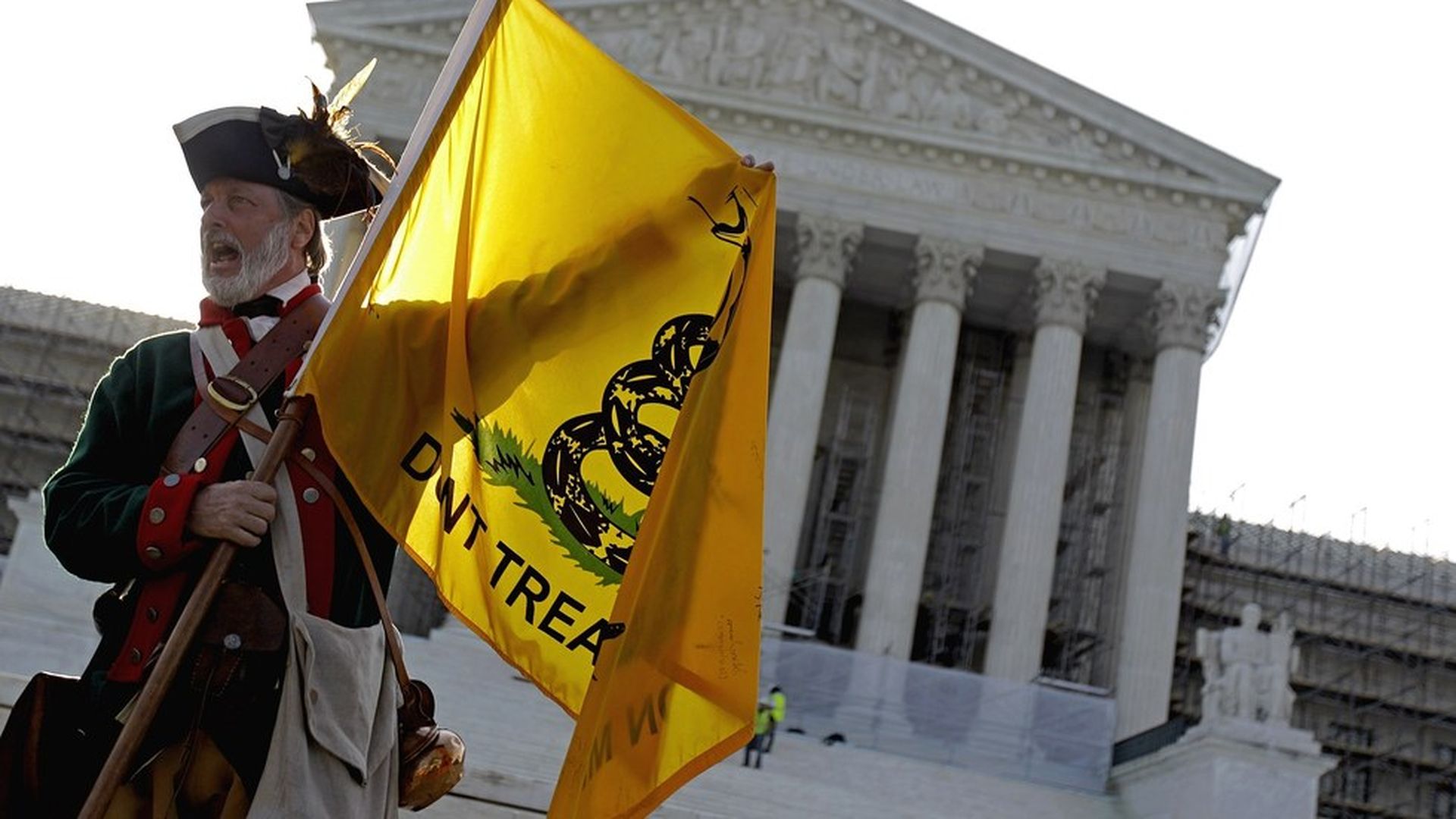 Democrats will almost certainly block Trump's Supreme Court nominee — regardless of who it is, as payback for Republicans tanking Obama's pick, Merrick Garland — and Republicans will almost certainly will push the nuclear-option button.
This will set a new precedent of 50 votes for Supreme Court confirmation, just like Republicans set precedent that you now can refuse to fill a slot in a presidential election year.
Why this matters: just when you thought it couldn't get more divisive, Supreme Court fights are going to likely get nastier and more partisan.
What's next: Trump says he'll name his nominee on Thursday, and he told Hannity last night that he's almost certain on the person. The current short list, per multiple media reports, is William Pryor, Neil Gorsuch and Thomas Hardiman.
Go deeper