The Comey memo: Trump asked to end Flynn probe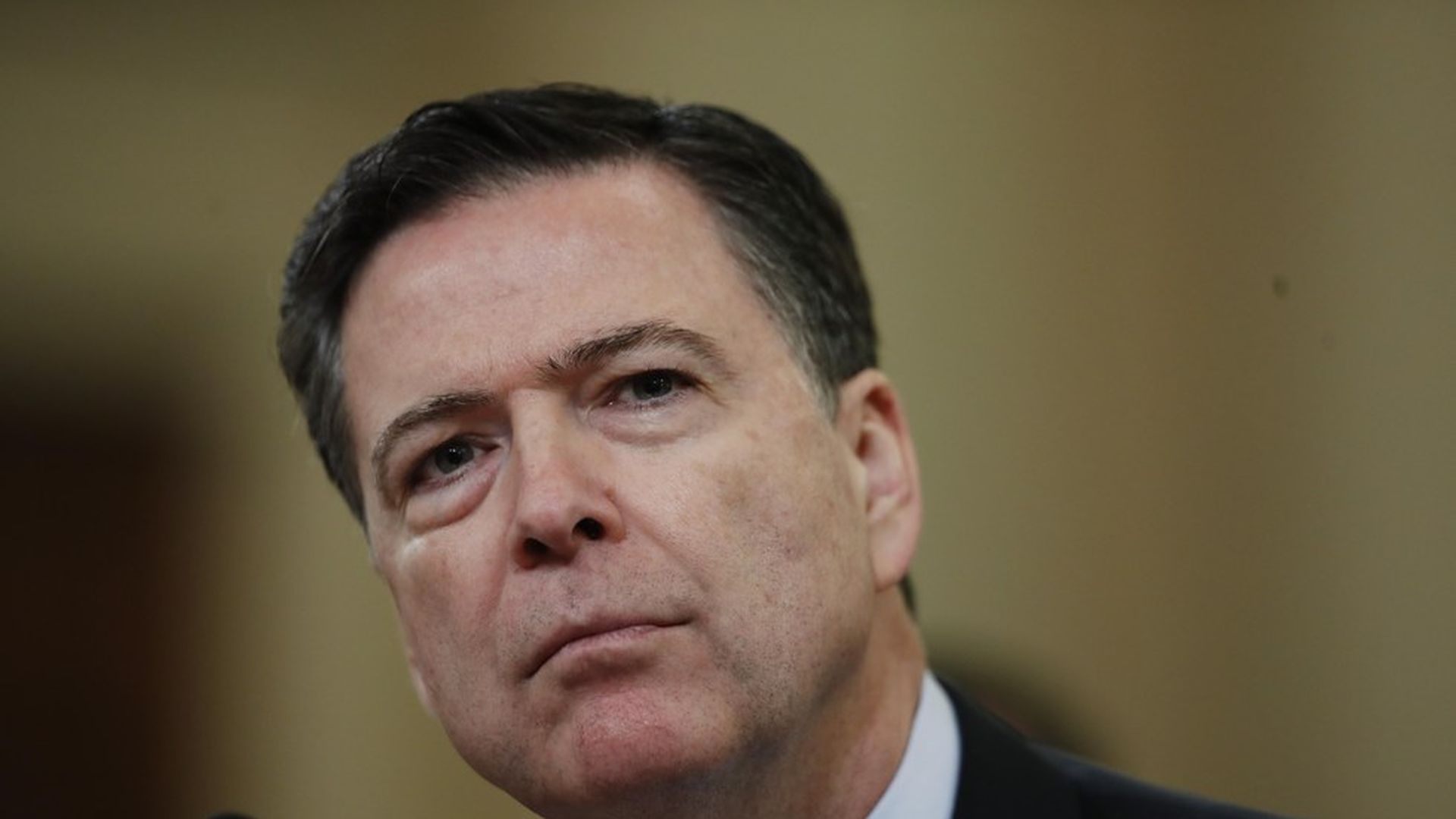 President Trump asked then-FBI Director James Comey to shut down the federal government's investigation into former national security advisor Michael Flynn on the day after Flynn's February ouster, per the NY Times.
The source: Comey wrote a memo immediately after the Oval Office meeting, which states that Trump said, "I hope you can see your way clear to letting this go, to letting Flynn go."
White House response: "While the President has repeatedly expressed his view that General Flynn is a decent man who served and protected our country, the President has never asked Mr. Comey or anyone else to end any investigation."
Stay tuned: The NYT highlights two key facts: (1) Comey wrote a memo after every interaction with the president, including some that remain classified, so there might be more shoes yet to drop and (2) an FBI agent's notes are widely held up as admissible in court proceedings.
Comey intends to "go public" with the memos from his interactions with Trump, according to NBC's Ken Dilanian.
Why it matters: It's the biggest bombshell yet regarding Trump's flouting of presidential norms — in this case, allegedly attempting to use the power of the presidency to interfere with an ongoing FBI investigation.
Outlets confirming the NYT report: NBC, WaPo, CNN, CBS, ABC, Politico, FT, AP.
Go deeper