The colorful vocabulary that helped Bannon influence Trump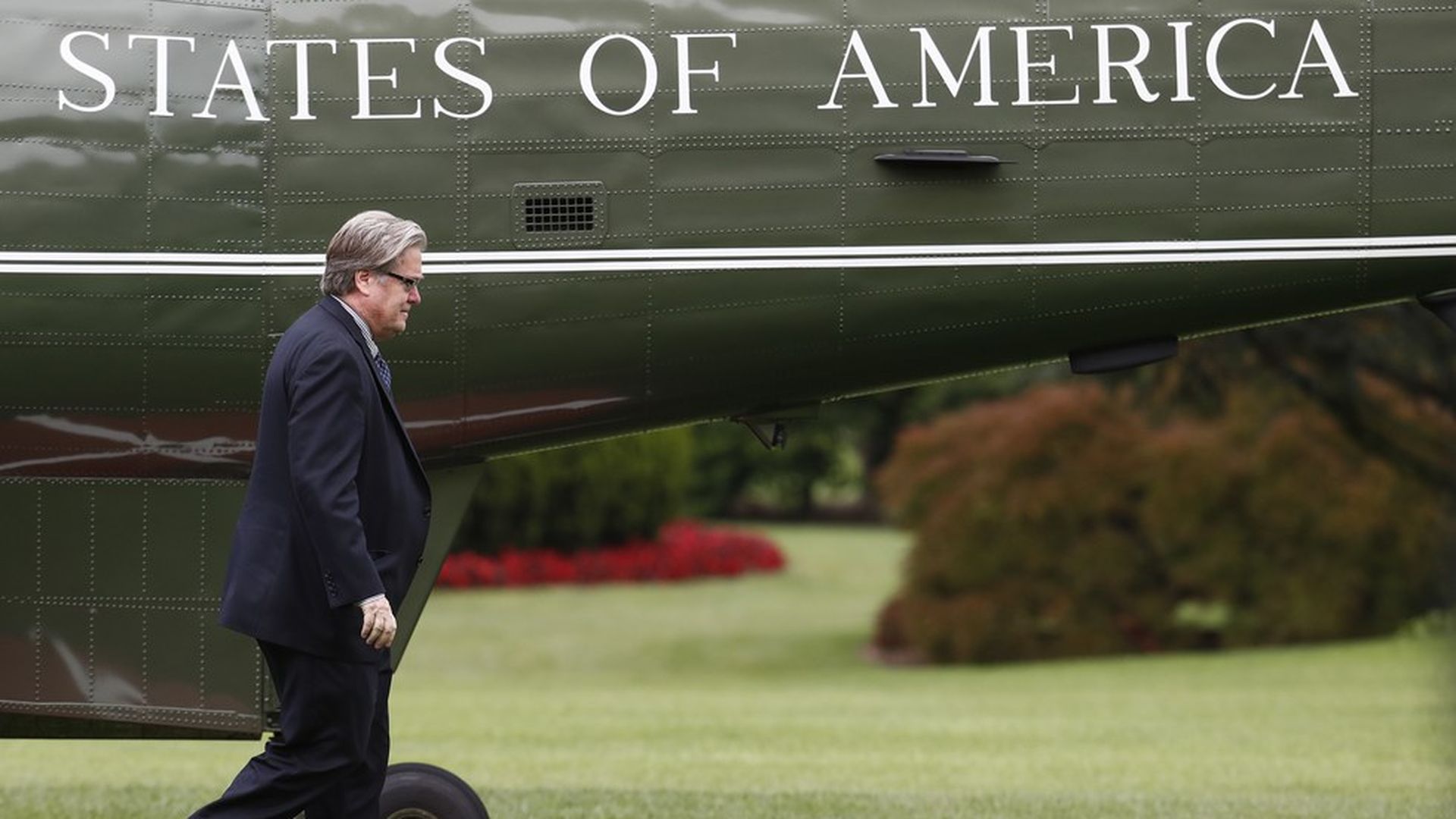 A New York magazine excerpt of Josh Green's book on Trump and Bannon — "Devil's Bargain," out a week from tomorrow — argues that the White House chief strategist (and CEO of Trump's campaign for the fall) is the reason for Trump's "double-down every time it seems like he should retreat":
"Trump loved the dropped-jaw reaction Bannon's ideas produced on cable news. ... Bannon's distinctive vocabulary was another point of his appeal. Bannon gloried in the slights and scorn directed at Trump supporters, proudly insisting that elitist Clintonites looked down on them as 'hobbits,' 'Grunions,' and — co-opting Clinton's own ill-advised term — 'deplorable.'
"Anyone who thought otherwise was a 'mook' or a 'schmendrick.' And Clinton herself was the subject of a steady stream of derision, carefully pitched to Trump's own biases and insecurities and delivered with the passion of a cornerman firing up a boxer for one last grueling round in the ring.
"Clinton, Bannon would insist, was 'a résumé,' 'a total phony,' 'terrible on the stage,' 'a grinder, but not smart,' 'a joke who hides behind a complacent media,' 'an apple-polisher who couldn't pass the D.C. bar exam,' 'thinks it's her turn' but 'has never accomplished anything in her life.'"
Go deeper