The big $$$ donors to Trump's Inaugural Committee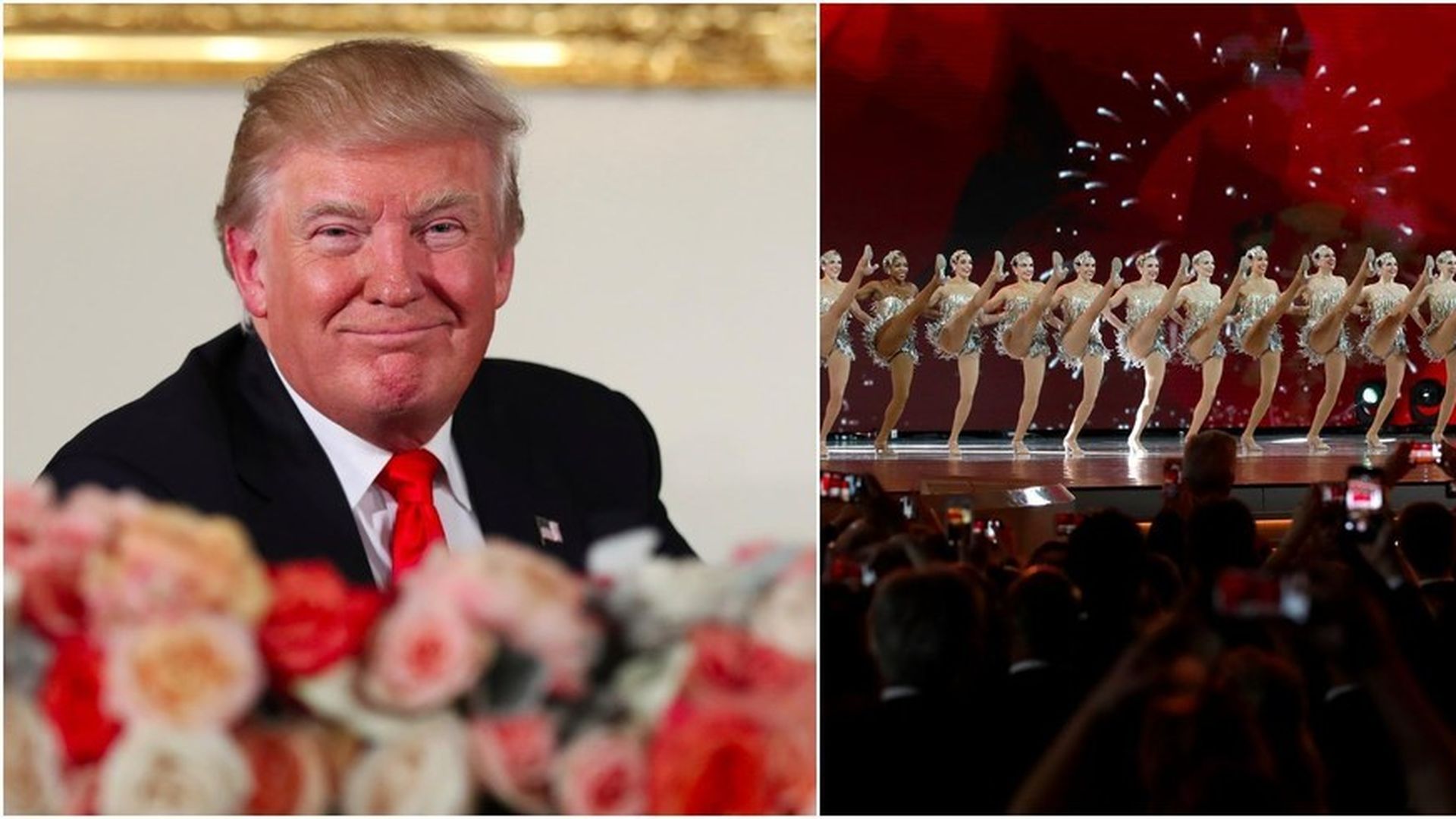 The FEC released new names on Wednesday of Trump's inauguration donors, including Sheldon Adelson, who gave a record $5 million. The Presidential Inaugural Committee has until 90 days after the inauguration to disclose their donors.
The Presidential Inaugural Committee raised a record total of $106.7 million, according to the Center for Public Integrity, to spend on the ceremony, three official balls and other inaugural celebration events.
Here are some of the biggest donors to be released so far.
Sheldon G. Adelson. FEC revealed that the Las Vegas Sands Corporation owner giving the largest single donation to an inauguration ever — $5 million.
Dow Chemical, $1 million. The company only gave $250K to Bush, the Hill reported.
Pfizer gave $1 million
Boeing, $1 million
AT&T, $1 million in cash and in-kind, including 5x phone capacity on the National Mall.
Alexander Shustorovich, Russian-American businessman, $1 million
Charles Schwab, $1 million
Hushang Ansary, $1 million
J. Clifford Forrest, coal executive, $1 million
Bob Parsons, founder of GoDaddy.com, $1 million
Stephen A. Cohen, investor, $1 million
Howard Lutnick, chairman of financial services firm, $1 million
Scott Bessent, $1 million
Dan Snyder of the Washington Redskins, $1 million
Shahid R. Khan of the Jacksonville Jaguars, $1 million
Stan Kroenke of the Los Angeles Rams, $1 million
Robert McNair of the Houston Texans, $1 million
Robert Kraft of the New England Patriots through his holding company, $1 million
Reynolds American, $1 million
Allied Wallet, $1 million
Access Industries, $1 million
Green Plains, ethanol producer, $1 million
Quicken Loans, $750K
Wynn Resorts, $729K
Chevron, $525K
Amgen, $500K
Exxon Mobil, $500K. The company gave $250K to both Obama and Bush's inaugurations, their old CEO Rex Tillerson is now Secretary of State.
Altria, $500K
Microsoft, $500K in cash and in other service.
Altria Client Services LLC, $500,000
Florida Crystals, $500K
Chevron, $500K
American Financial Group, $500K
Intel, $500K
JPMorgan and Chase and Co., $500K
Citgo Petroleum, $500K
MacAndrews and Forbes Group, $500K
Tahl Propp, NYC real estate investment firm, $500K
Coca-Cola, $300,638
Murray Energy Corporation, $300K
The Witkoff Group, $300K
Google, $285K
Ford Motor Company, $250K
Nextera Energy, $250K
Pepsi, $250K
Comcast Corp., $250K
UPS, $250K
Centene, healtchare company, $250K
Anheuser Busch, $250K
San Manuel Band of Mission, $250K
General Motors Co., $200K
Aetna, $100K
MetLife Group, $100K
Verizon, $100K
Valero, $100K
Anadarko Petroleum, $100K
U.S. Sugar Corporation, $100K
Chiquita Brands, 100K
Office of the Commissioner of Baseball, $100K
Clean Energy Fuels Corp. $100K
Kelcy Warren, whose company is building the Dakota Access Pipeline, $250K
Liberty Interactive, $250K
Wal-Mart, $150K and sponsored a ball
Peter Thiel, PayPal co-founder, $100K.
Anthem, $100K
Kraft Group LLC, NFL's marketing and promotions arm, $100K
Visa, $50K
Aflac, Inc., $50K
Monsanto, $25K
CVS Health, $25K
Go deeper