The best jokes from the Alfalfa dinner that Trump skipped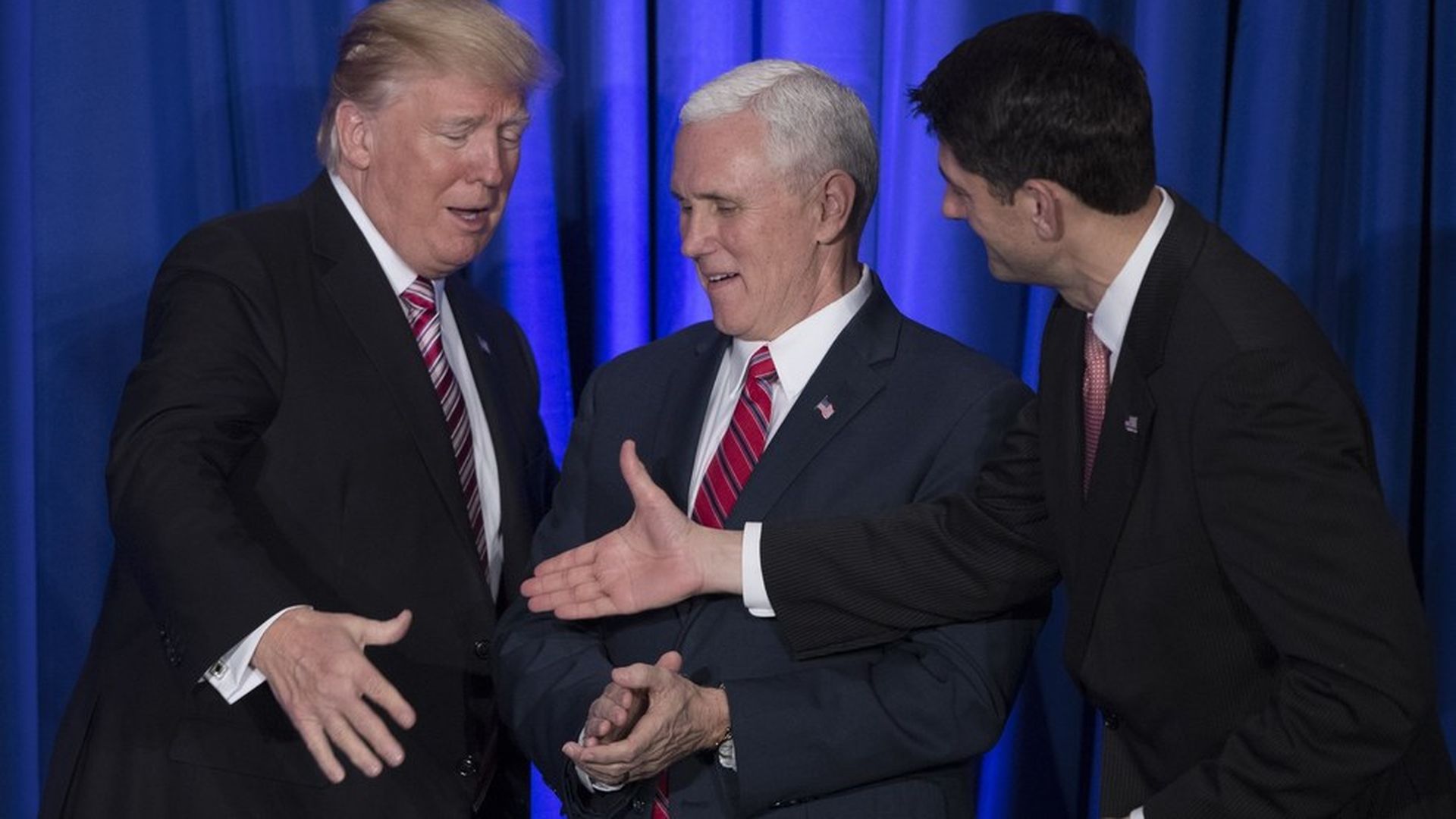 Since President Trump skipped last night's black-tie, off-camera Alfalfa Dinner, Vice President Pence did the honors before the biggest annual gathering of tycoons, national leaders and elder statesmen.
Pence joked, per our spies, that Team Trump is all getting to know each other: "It wasn't too long ago, I thought a Reince Priebus was a midsize hybrid." This elicited a smile from the White House chief of staff, who was at the head table.
The V.P. said Trump is "going to build a big, beautiful, impenetrable wall. It's gonna be nine feet tall, and it's gonna run right between the West Wing and the press corps. And The New York Times is going to pay for it."
Pence's best line: "Of the eight richest people in the world, five are in this room. I feel like I'm at a Cabinet meeting."
Mike Bloomberg, the incoming club president, received applause when he said it was classy of Hillary to attend the inauguration. Bloomberg claimed that Trump couldn't attend the dinner because he was stuck on a phone call with Putin:
I feel for him. We've all had bosses who call us on the weekend.
Erskine Bowles — former Bill Clinton White House chief of staff, and the club's outgoing president: "What a year: Angela Merkel has required people in her country to stop wearing full face veils. And here at home, Hillary has begun wearing one."
"This administration is very military heavy. You have 'Mad Dog' Mattis, a Marine general. John Kelly, a Marine general. Mike Flynn, an Army general. And Jefferson Beauregard Sessions, a Confederate general."
Go deeper