The battery tech Samsung wishes it had last year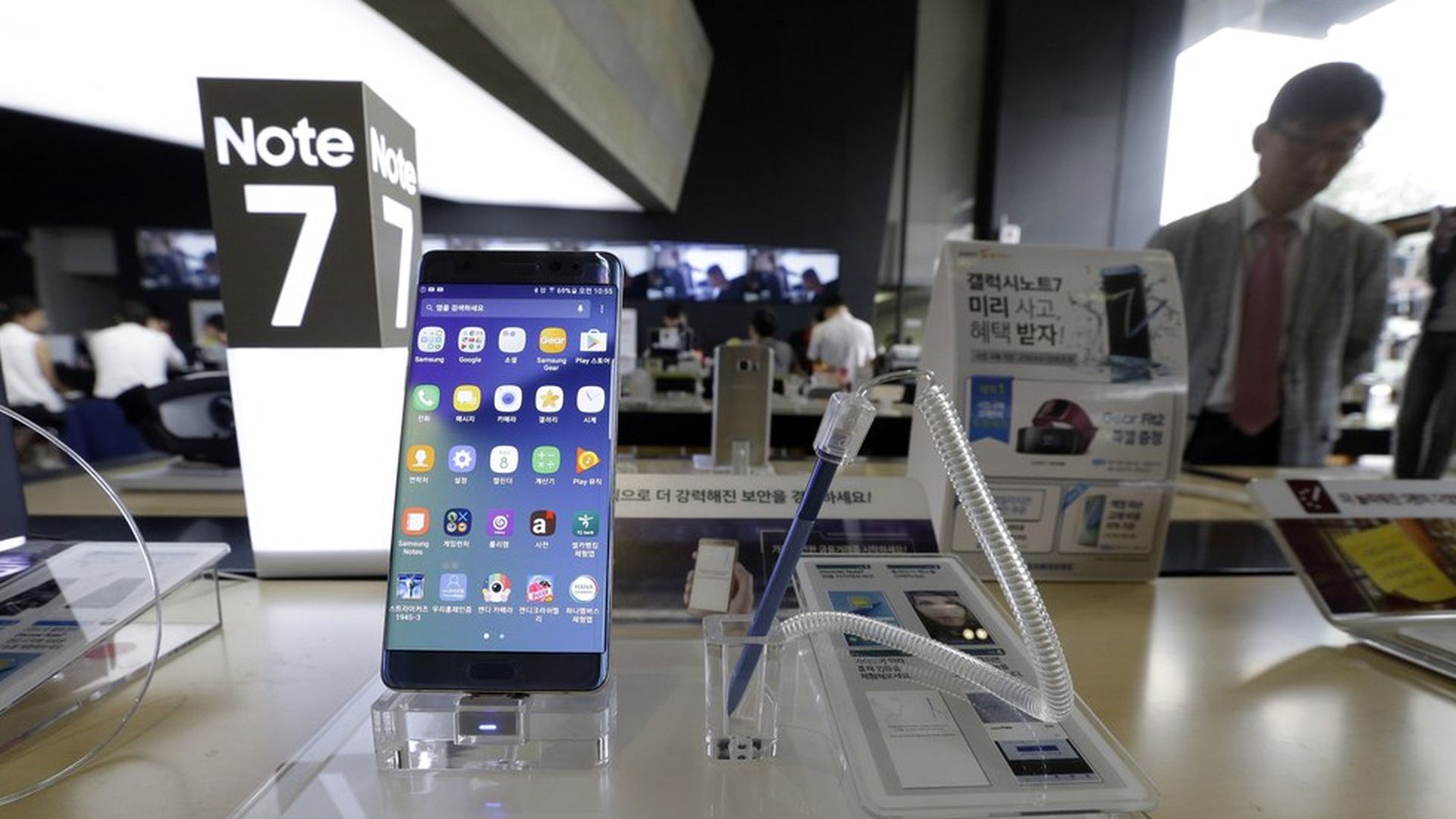 A small San Diego-area company named Amionx plans to reveal a new technology later on Tuesday that it says can be put into smartphones and prevent standard lithium-ion batteries from overheating. Amionx is a spinoff of American Lithium Energy Corp. which has used the technology in more than 20,000 batteries for the military. Former Qualcomm president Steve Altman is an investor and president of Amionx's board of directors.
What's new about it: Ahead of the announcement, Amionx executives told Axios they have developed a fuse that kicks in when a battery hits a certain voltage, temperature or current threshold. That prevents problems caused by external heat, overcharging or an internal short. The approach, the company tells me, adds minimal cost and can be integrated into traditional battery manufacturing techniques and could be commercially ready in as little as six months.
The key question is whether the smartphone manufacturers will find Safe Core as appealing as Amionx makes it sound. The company is relying on licensing its technology to others and so far the company has yet to sign on any of the major phone makers.
Go deeper