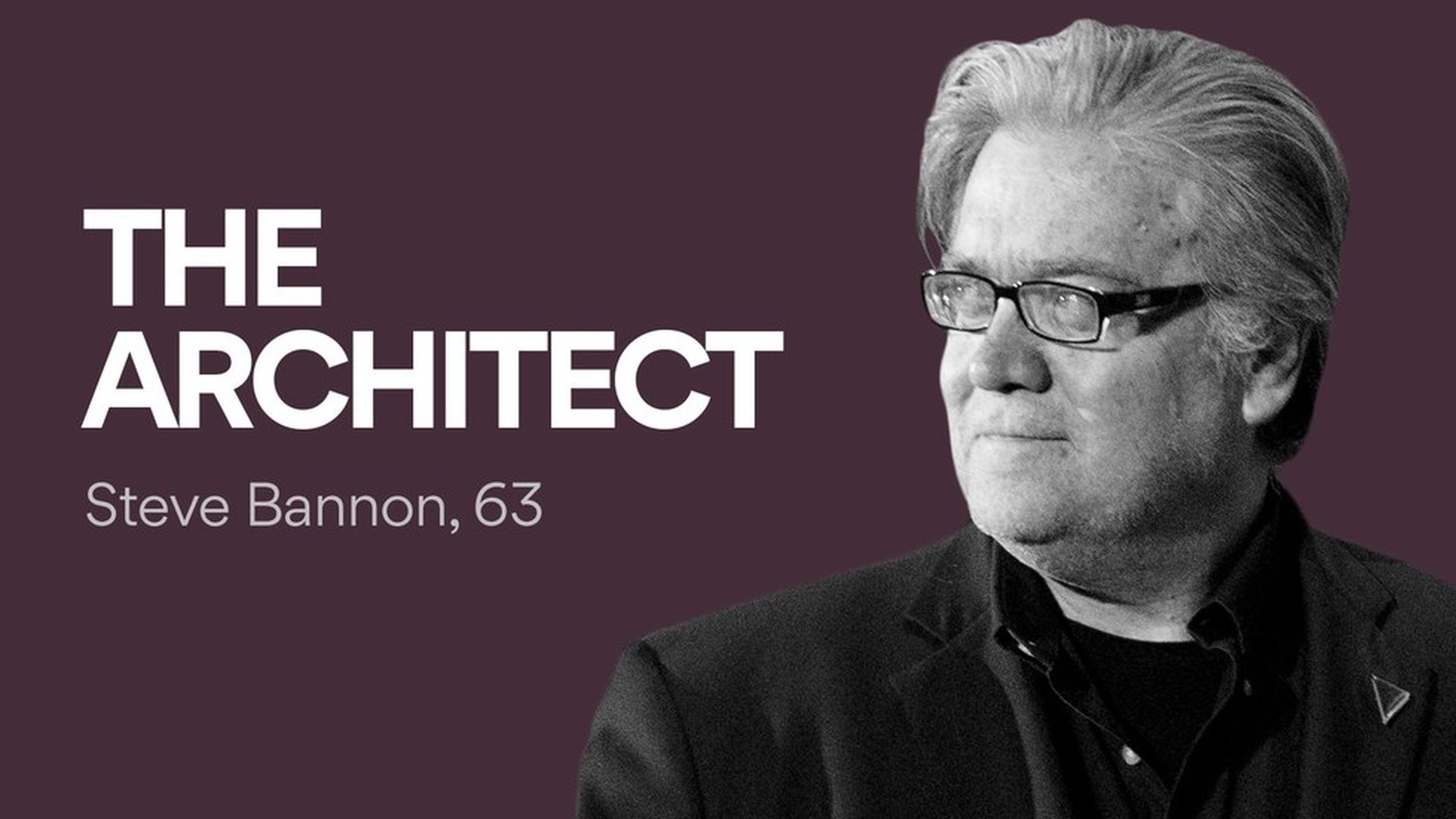 White House and Hill GOP leaders are astonished by the unambiguous, far-reaching power of Steve Bannon and policy guru Stephen Miller over, well, just about everything.
They wrote the Inaugural speech and set in fast motion a series of moves to cement Trump as an America-first Nationalist.
They maneuvered to get more key allies inside the White House and positioned for top agency jobs.
They wrote many of the executive orders, sometimes with little input from others helping with the transition.
They egged on Trump to take a combative approach with the media, China, Mexico and critics.
And Bannon punctuated the week with a full-throated, Trump-pleasing bashing of the media.
Bannon, in a phone interview with NYT's Mike Grynbaum, who covers media, TV, and politics (story is on A1): "The media should be embarrassed and humiliated and keep its mouth shut and just listen for a while … I want you to quote this … The media here is the opposition party. They don't understand this country. They still do not understand why Donald Trump is the president of the United States. … The elite media got it dead wrong, 100 percent dead wrong … The mainstream media has not fired or terminated anyone associated with following our campaign … Look at the Twitter feeds of those people: They were outright activists of the Clinton campaign … That's why you have no power … You were humiliated."
Pre-conventional wisdom: A conservative leader told Axios' Jonathan Swan that Reince Priebus' people were feeling like they "won November and December," having filled the White House with so many loyalists. The spin was that Reince was outmaneuvering Bannon and would be the real power source. But now it's dawning on them, as Trump makes his early moves, that maybe they spoke too soon.
Go deeper