The ACLU's moment of crisis on free speech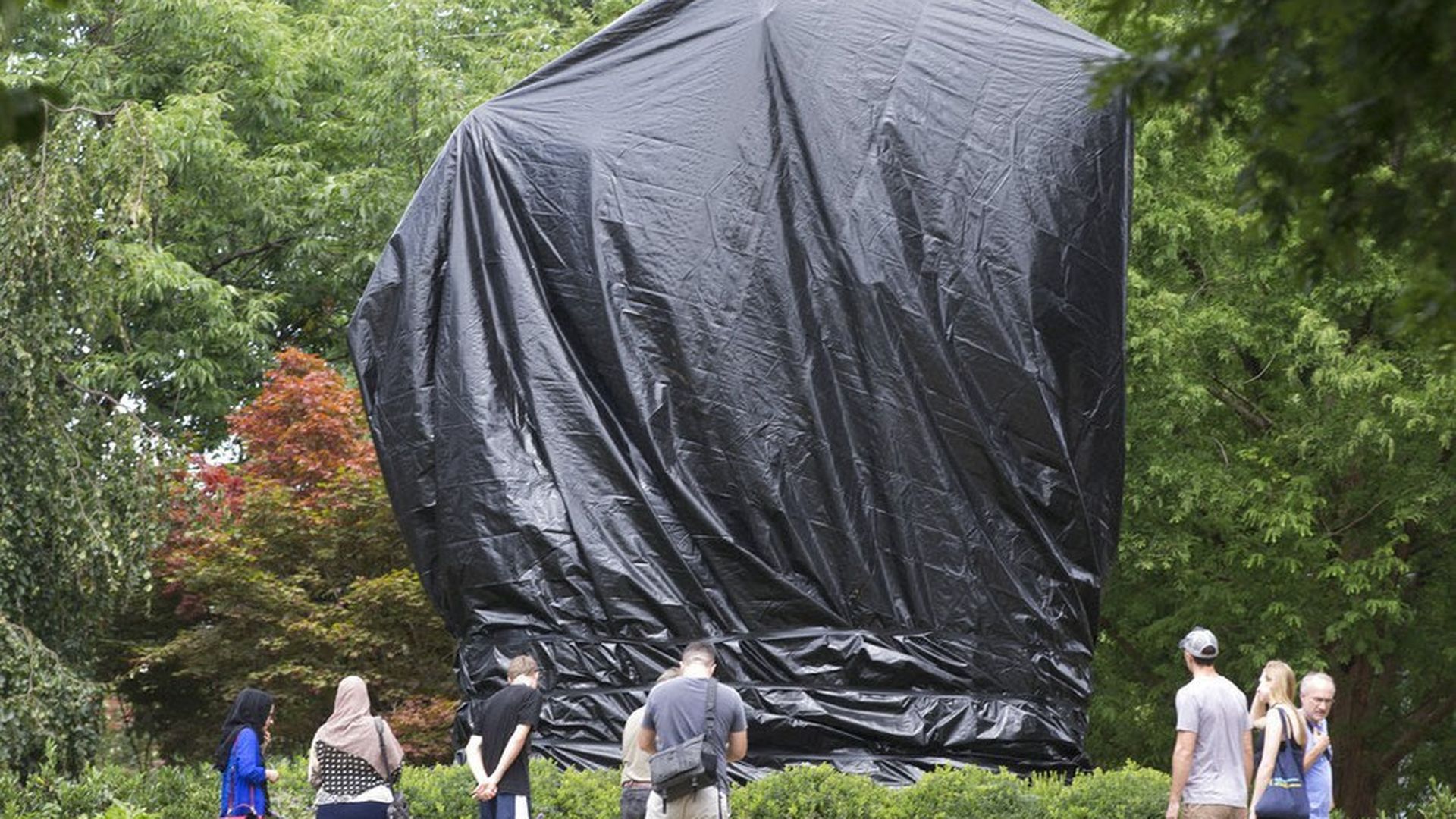 "Violence in Charlottesville leads to soul-searching at ACLU," by AP's Tom Hays and Larry Neumeister:
"Faced with an angry backlash for defending white supremacists' right to march in Charlottesville, the American Civil Liberties Union is confronting a feeling among some of its members that was once considered heresy: Maybe some speech isn't worth defending."
"Cracks in the ACLU's strict defense of the First Amendment no matter how offensive the speech opened from the moment a counter-protester was killed during the rally in Virginia."
"Some critics said the ACLU has blood on its hands for persuading a judge to let the Aug. 12 march go forward. An ACLU leader in Virginia resigned, tweeting, 'What's legal and what's right are sometimes different.'"
Why it matters: "The backlash [is] reminiscent of one that followed the ACLU's 1978 defense of a neo-Nazi group that wanted to march through Skokie, Illinois, a Chicago suburb with a large number of Holocaust survivors."
Go deeper