The 30th anniversary of Black Monday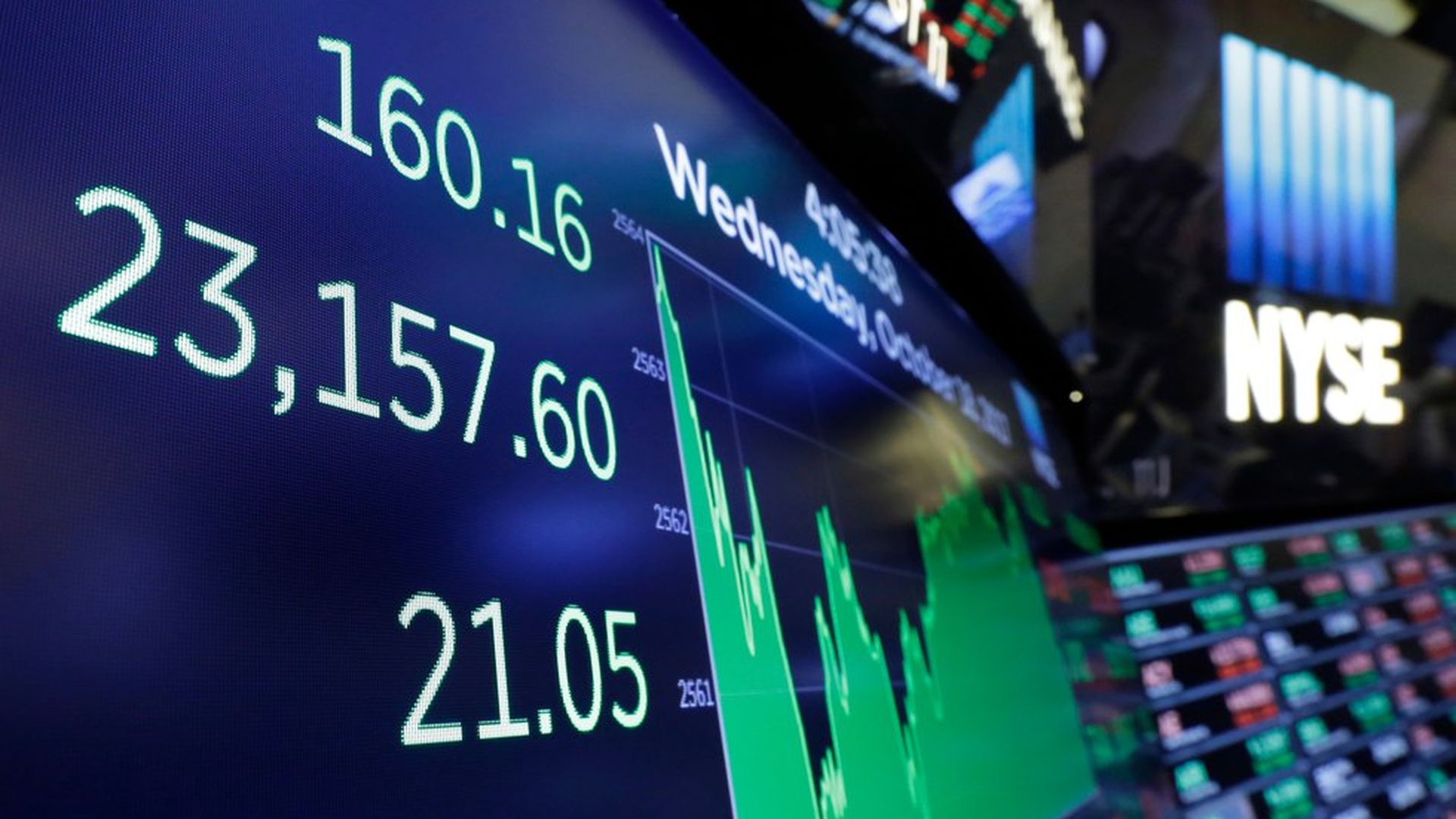 Today is the 30th anniversary of Oct. 19, 1987, the "biggest single-day stock market collapse in history — a 23 percent drop" that "rendered once-trusted ideas useless and redefined the financial landscape for market professionals," Bloomberg recalls.
Why it matters: "Black Monday ... is part of financial history's fossil record, a divide between old and new markets. It was the first significant instance of computer-driven trading run amok."
The Dow Jones passed another record yesterday, but the markets are flashing red lights at a correction is coming, per a Wall Street Journal front-pager:
"Many investors are concerned that the steady rise in U.S. indexes has left shares looking expensive. They also recently have grappled with elevated tensions between the U.S. and North Korea, hurricane-related disruptions to the economy and signals that the Federal Reserve is planning to raise interest rates further and wind down its unprecedented asset-purchase program."
The Trump bump: "The S&P 500 hasn't suffered a daily pullback of 3% or more since Nov. 4, the longest stretch without a decline of that magnitude since the mid-1990s. So far this year the Dow has surged 17%, compared with the S&P 500's 14% rise."
Why it matters: "Some investors worry that means stocks are overdue for a substantial selloff."
Go deeper