Texas health system CEO was "relieved" when Trumpcare didn't pass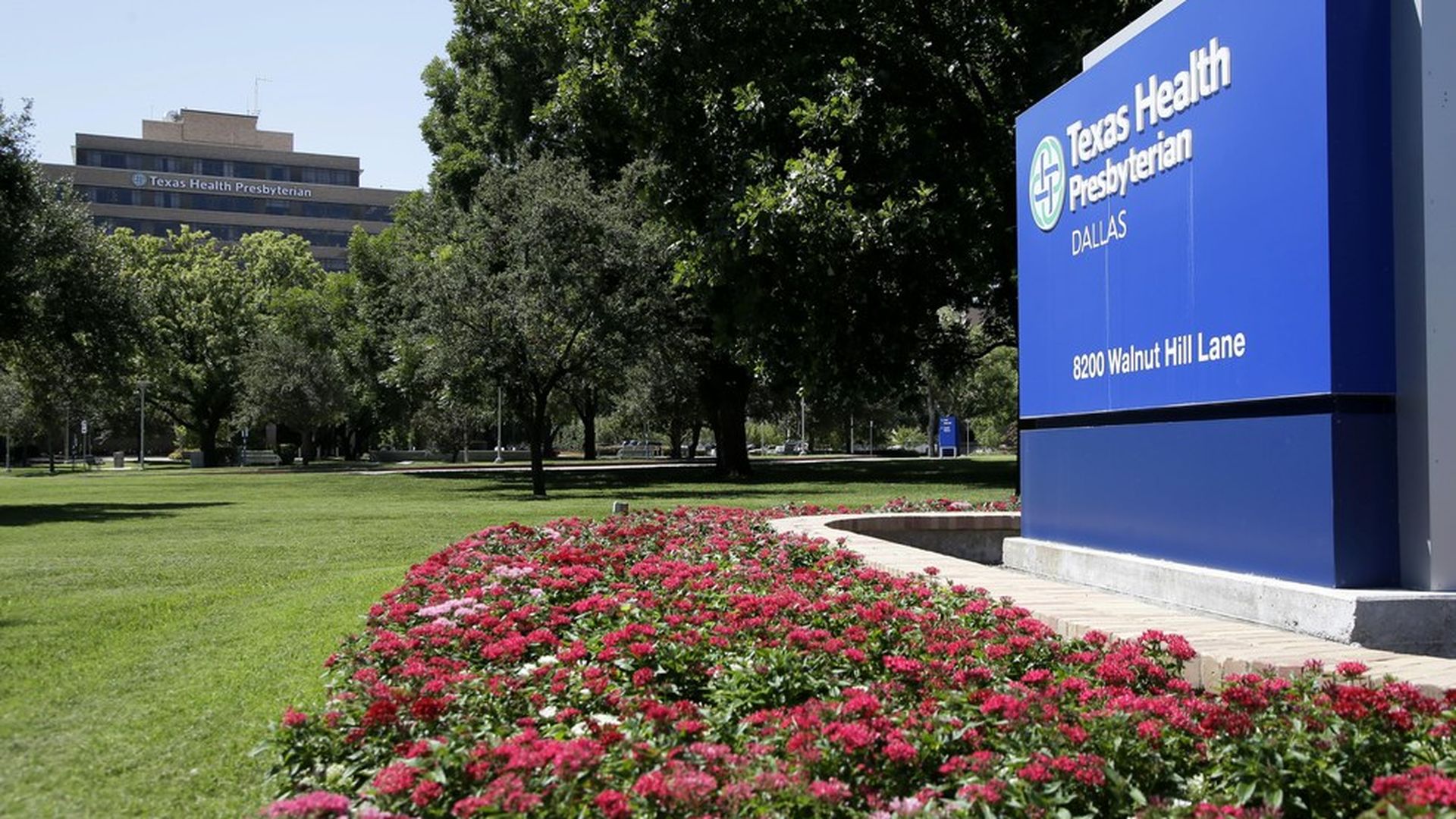 Barclay Berdan barely started his tenure as CEO of Texas Health Resources when the $4.3 billion hospital system became the notorious site of the U.S. Ebola outbreak in 2014. The health care reform debate has made that incident seem like it happened decades ago.
Berdan sat down with me this week at the annual meeting of the American College of Healthcare Executives to talk about Trumpcare, Medicaid and some of the different business ventures Texas Health Resources is trying. Here's an edited transcript of our conversation.
What's your take on the failure of the Republican health care bill, which would have increased the number of uninsured people?
"We're in a state that didn't expand Medicaid. We have more uninsured than anyone else does. That's been a longstanding problem. We spent a lot of time educating people at the state and federal level about the pros and cons about block grant programs or per capita programs."
"One of the challenges of Obamacare was it was a political compromise. In the end to get it passed, it was a bunch of parts that didn't necessarily work well together. (Trumpcare) was mimicking that kind of development where they might be able to pass something, but we have different pieces that have been put together mostly to get votes and not to get the system to work smoothly. So I was actually relieved when it didn't pass."
With the bill dead in the short term, what is most important for your health system?
Texas is trying to secure a new Medicaid waiver that would continue add-on payments to hospitals for uncompensated care. But more broadly: "The biggest issue is the uninsured. We have to figure out how to deal with that population's access."
Rep. Michael Burgess, who was heavily involved with Trumpcare, is close to where your system is headquartered. Did you communicate with him as the plan was unfolding?
"We have a great relationship with congressman Burgess. A week before the vote, we had a leadership retreat with our board and board committees, and he came for the first hour of that. He gave his perspectives on where things were."
Were there any disagreements?
"I wouldn't say there were disagreements. We never had a chance to talk about a whole variety of the amendments that were tacked on."
What's the strategy behind co-owning a health plan with Aetna? Did you see other health systems struggling to own their own insurance companies? Where do you see this going?
"We recognized early on that we needed someone with much more experience operating a health plan as a partner. We're hopeful over five years we could get up to 250,000 members." Texas Health Resources expects to invest up to $110 million into the joint venture, which will only offer health plans for employers and will not touch the Obamacare marketplace.
Your system also has a joint venture with Adeptus Health, the emergency room operator, where you basically took over the branding of multiple freestanding ERs. Adeptus is in a world of trouble financially and may go belly up. What would happen to you in that scenario?
"We are not a capital investor (in Adeptus). Given the challenges they're having, I'd rather not go into the details of the relationship. What I do know is they've had a real challenge in converting their revenue cycle system and collecting on it. We just have kept in close contact with them and talked internally about how different options might emerge."
Texas Health Resources has an 8% operating margin. That's above average for not-for-profit systems. What have you been doing?
"One is diversifying your revenue streams. Things like the joint venture with Aetna are designed to do that. Also, looking at your overall expense and cost base and asking if you're being as productive as you can. It's not just cutting costs."
Go deeper