Tencent is Asia's first $500 billion company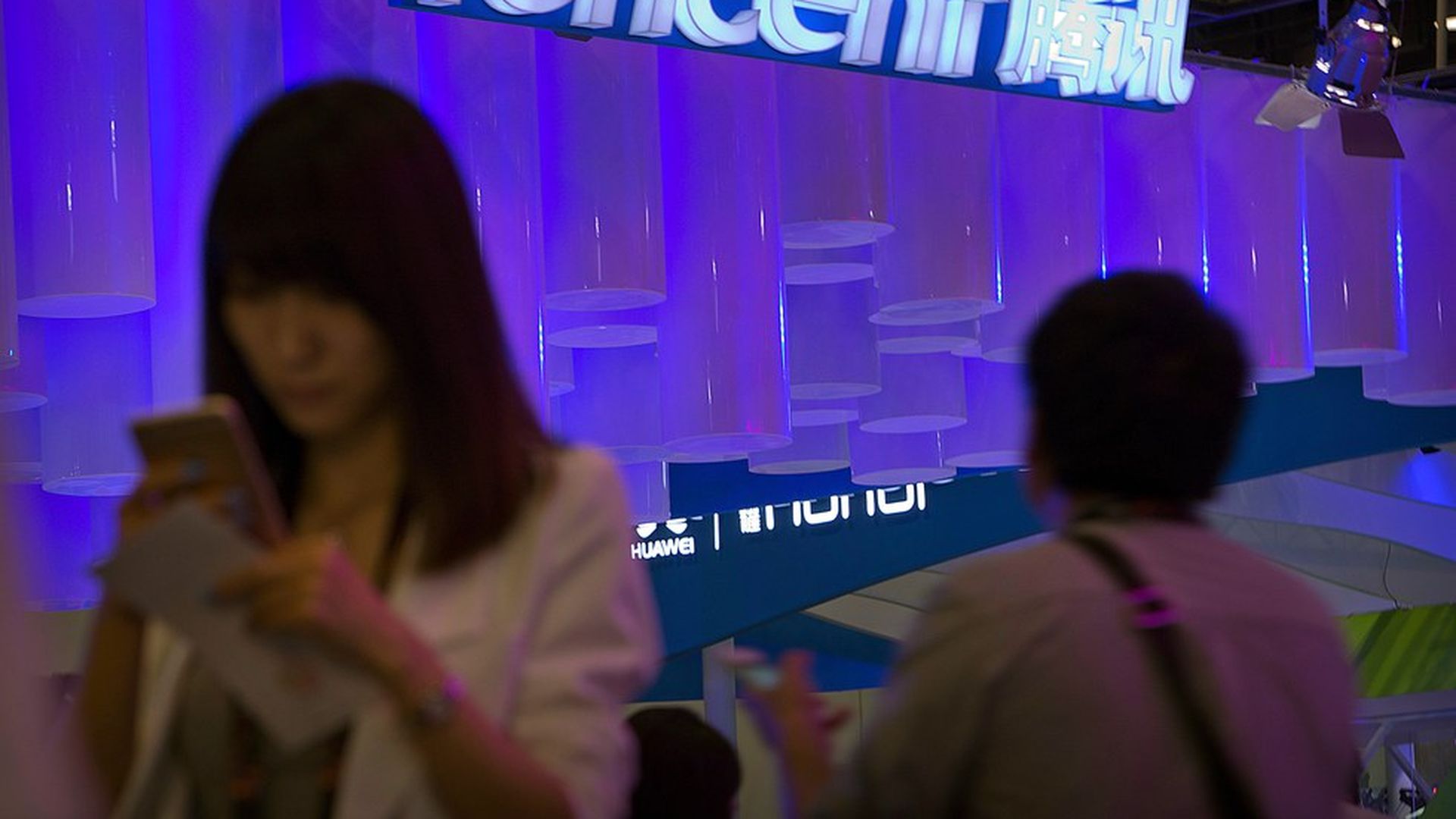 Chinese Internet giant Tencent became the first Asian company ever to be valued above $500 billion on Monday, after its shares rose 4.1% in trading on the Hong Kong Stock Exchange, per Axios' Dan Primack.
What we're watching: Tencent and other Chinese tech companies have notably made efforts to penetrate the Western media market, while China has continued to clamp down on letting American companies access its market.
Tencent bought a 12% stake in Snapchat earlier this month. The Journal reports that it's invested in 41 tech startups in the U.S. since 2011.
Toutiao, a Chinese personalized news app, has agreed to acquire Chinese lip-sync app Musical.ly, which has skyrocketed in popularity amongst European and American kids. No financial terms were disclosed, but word is the price-tag was between $800 million and $1 billion, via a mixture of cash and stock, per Primack.
Rivals: Facebook and Amazon both crossed the $500 billion threshold this past summer, with the former opening trading Monday with a market cap of $520 billion. In terms of tech, they all still trail market cap leaders Apple ($872 billion), Alphabet ($712 billion) and Microsoft ($636 billion).
Speaking of China ... If you haven't signed up for our new newsletter, Axios China, written by Bill Bishop of Sinocism, you can check it out and sign up here.
Go deeper