Tech legends talk "bold" Trump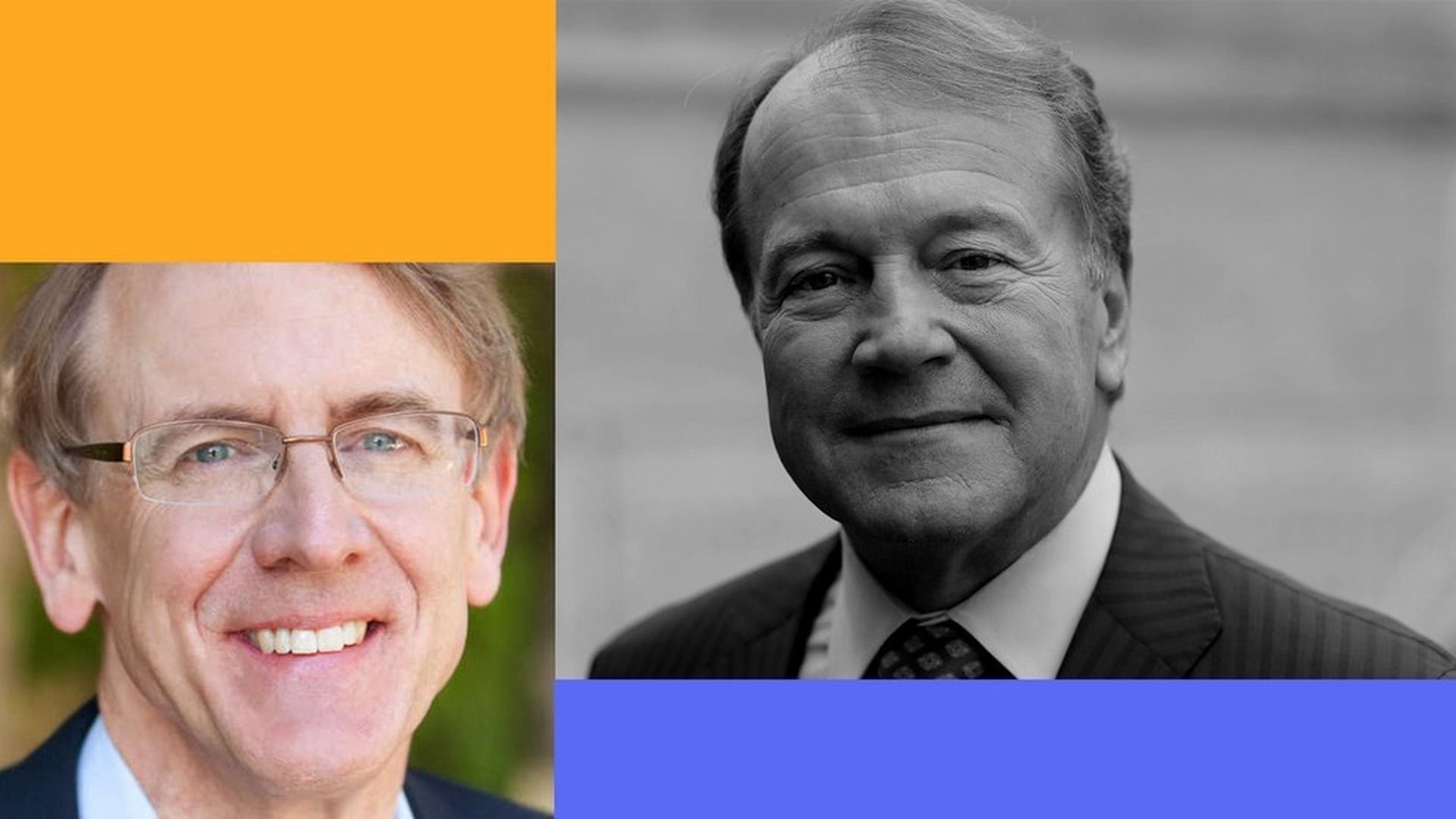 For the past 20 years, Cisco Chairman John Chambers and Kleiner Perkins Chairman John Doerr have been bringing tech execs to Washington to meet with government officials about the issues Silicon Valley cares about, like corporate tax reform, high-skilled immigration and science education.
The biggest game-changer over the past two decades? Trump.
Between the lines: Despite the tech industry's overall skeptical view of Trump, two longtime Silicon Valley leaders see positive momentum for driving pro-business policies that will spur startup investment and, most of all, jobs.
"We realize we have to change — I think Republicans and Democrats know it. And we've finally got somebody who's going to be bold and go for it.... We've been through three presidencies in the past 20 years trying to get corporate tax rate changes. At least we're starting to move. The scary part is our counterparts around the world are moving much faster." — John Chambers
Chambers and Doerr said they're most optimistic about:
Slashing corporate tax rates and bringing back overseas tax dollars
Infrastructure package that includes broadband expansion funding
High-skilled immigration that gives preference to foreign nationals who get advanced U.S. degrees in science or technology
Where there's still a lot of work to do:
Increasing computer science and technology education for K-12 students
Startup-friendly policies that help more entrepreneurs get funded and go public to drive GDP growth and jobs.
Modernizing government
Startups will be the major source of job growth. Generating 25-30 million jobs over the next 10 years will require 300-500 IPOs on the Nasdaq alone, Chambers said. Last year, there were only 90. "It's doable, but only if you get the startup engine moving dramatically faster," he said.
Go deeper