Tech companies give big in wake of Trump immigrant ban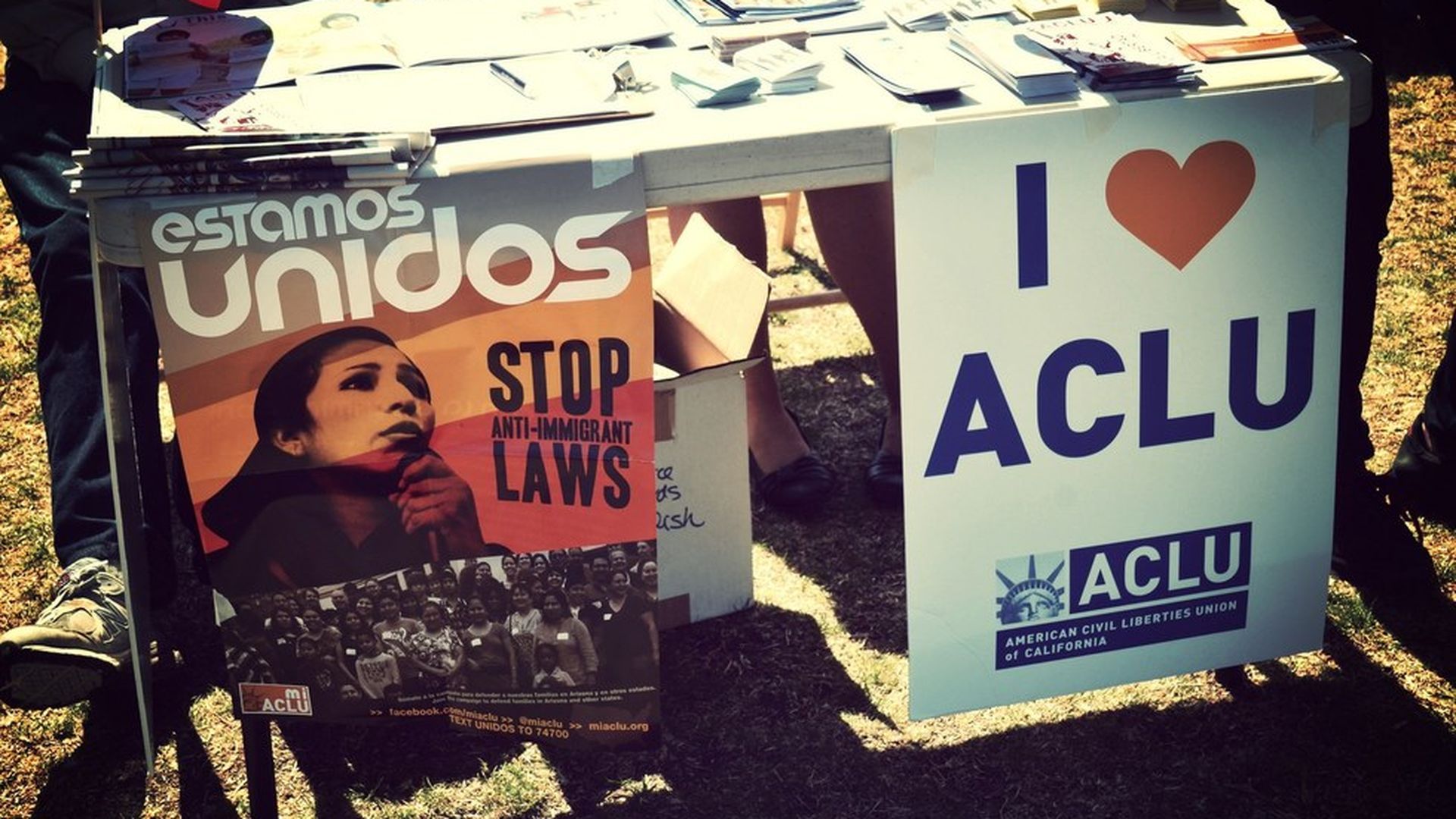 Tech execs are donating millions to organizations that are challenging Trump's executive order and helping immigrants remain in the U.S. The American Civil Liberties Union (ACLU) in particular is receiving a lot of Silicon Valley love — racking up over $24 million in online donations over the weekend.
Below is a growing list of the company execs giving big to the ACLU. For more visit TechCrunch's in-depth article:
Giving millions
Google is donating an initial $2 million for a crisis fund that can be matched with up to $2 million in donations from employees. The money will go to the American Civil Liberties Union, the Immigrant Legal Resource Center, the International Rescue Committee and the U.N. Human Rights Commission. Google execs will also donate separately to the effort.
Lyft said it would said it would donate $1 million to ACLU over the next four years.
Giving $150k
Chris Sacca, venture capitalist and early investor in companies like Twitter and Uber, announced his donations via Twitter: "The ACLU took Trump to court. Let's stand with them. Reply with donation receipts from today and I'll match to $25,000." As replies piled up, Sacca doubled and tripled his match offer, then said he was "matching my own match and giving $150,000."
Giving $50k
Trinity Ventures VC Ajay Chopra; Stripe CEO Patrick Collision; Charles River Ventures partner Izhar Armony; Xamarin co-founder Nat Friedman; Intercom CEO Eoghan McCabe; and Sequoia Capital's Mike Vernal are all matching up to $50k.
Giving $20-25k
Facebook's head of advertising Andrew Bosworth and Nest founder Tony Fadell will match $25k. Union Square Ventures partners Fred Wilson, Joanne Wilson, Amy Batchelor and Brad Feld are matching $20k.
Giving $10k or less
Ziggeo CEO Susan Danziger and USV partner Albert Wenger; Homebrew Venture partners Hunter Walk and Satya Patel; and Slack CEO Steward Butterfield will match $10k.
Separately, Uber said it would create a $3 million defense fund to cover legal, immigration and translation costs for drivers affected by the ban
Go deeper