Tea Party leader: Trump should "stay out" of Mississippi race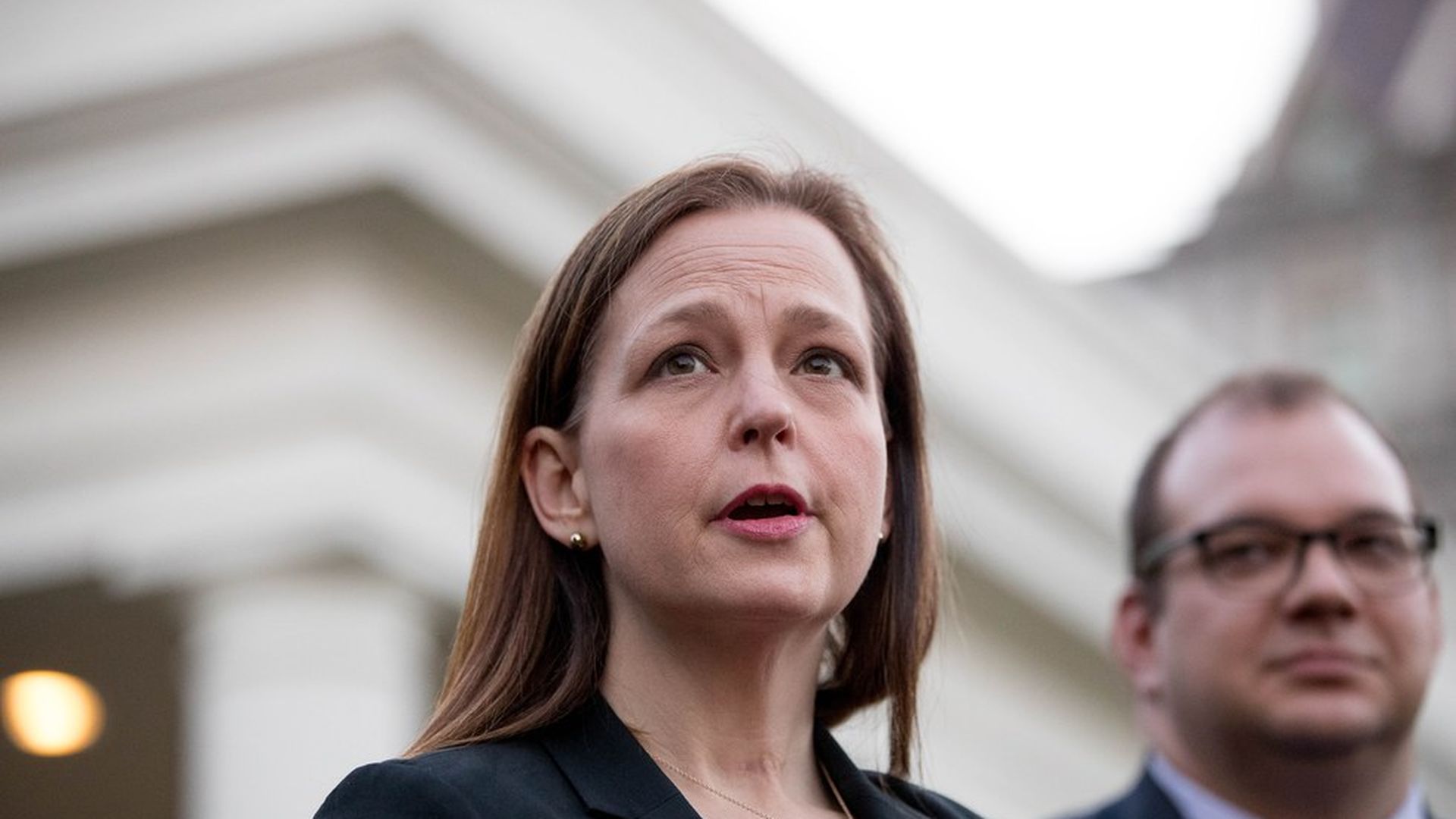 Tea Party Patriots co-founder Jenny Beth Martin told Axios that the GOP Senate primary in Mississippi could be heated this year, and warned that President Trump should "stay out of it" or risk angering grassroots voters.
Why it matters: Martin explained that when Trump does something Tea Party voters disagree with, they often "blame" Mitch McConnell and Paul Ryan for "influencing him," rather than faulting Trump himself (she pointed to Trump's backing of incumbent Luther Strange in the Alabama GOP primary). But despite their unwavering support for Trump, Martin suggested that voters may not be so forgiving in Mississippi if the president endorses incumbent Sen. Roger Wicker over state Sen. Chris McDaniel (should McDaniel choose to run).
Key quote: "I notice that the president has met with a few people, like [incumbent Sen.] Roger Wicker from Mississippi, I'm here to tell you that the grassroots in Mississippi have not forgotten what happened to them with Chris McDaniel in 2014, that election was really stolen from [him], and they remember," Martin told Axios. "And I hope the president just stays out of that... for his sake... the grassroots don't like Wicker at all… the president liking him isn't going to make them like Wicker any more."
The bottom line: According to Martin, grassroots voters believed Trump's decision to back Luther Strange in the Alabama Senate race was a result of him getting "bad" information from McConnell and Ryan. That logic may not hold up in Mississippi, where Trump has more time to determine whom to endorse.
Go deeper