Taylor Swift victorious in sexual assault suit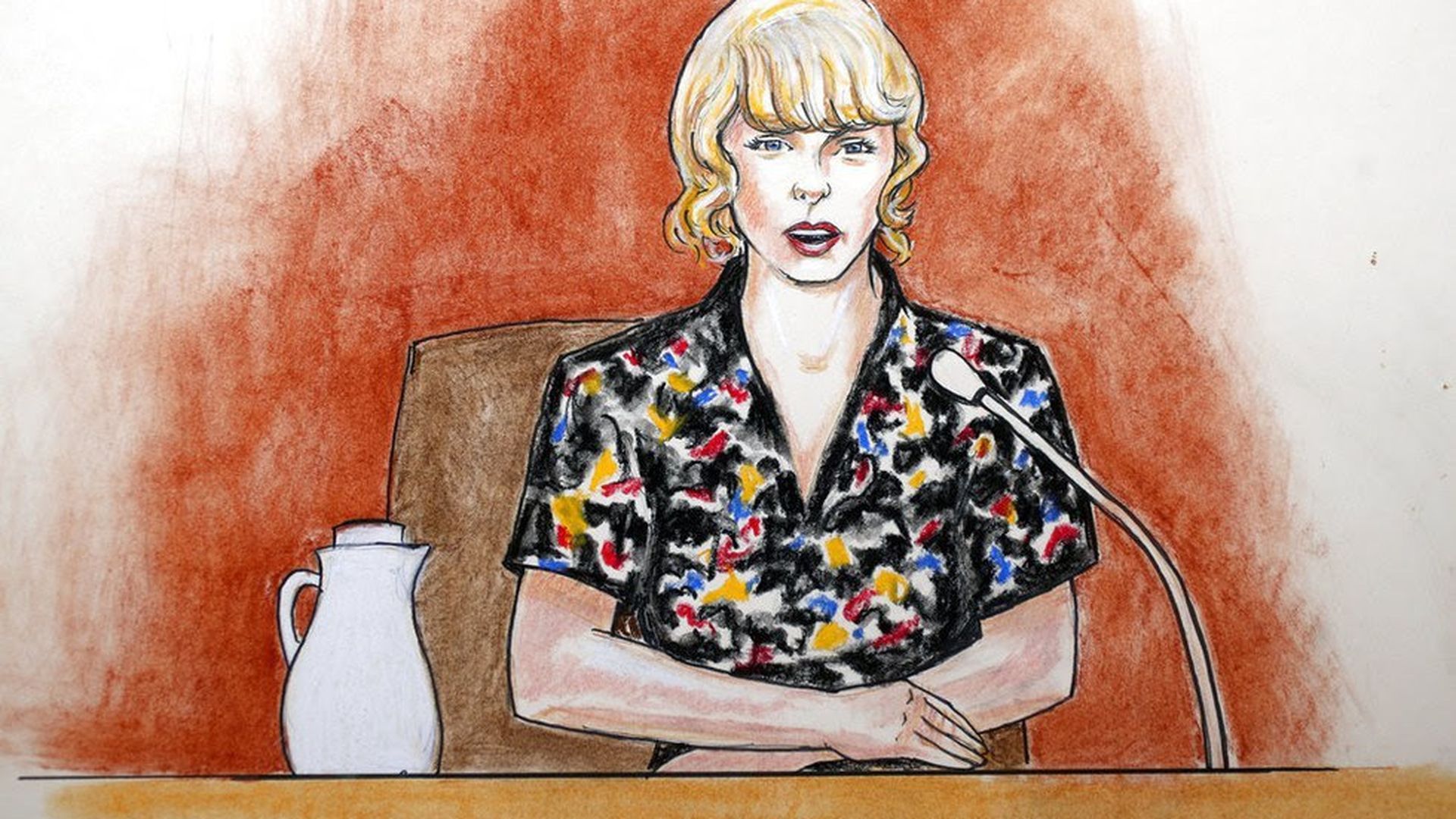 "A federal jury [in Denver] found that a former radio show host groped singer Taylor Swift before a 2013 concert in Denver, and it awarded her a symbolic $1 in damages," per Denver Post's Kirk Mitchell:
"Swift issued a statement thanking her attorneys and the judge 'for fighting for me and anyone who feels silenced by a sexual assault.'"
Country deejay David Mueller sued Swift, her mother and her radio promotions manager, Frank Bell, seeking up to $3 million and claiming he was fired after Bell told the station the host had groped her.
Key evidence, per the N.Y. Times: a photo from a 2013 backstage meet-and-greet "that showed Mr. Mueller's hand behind Ms. Swift and near her rear." He was 51; she was 23.
Denver Post: "Swift countersued and sought the $1 in damages. She said she wants to serve as an example to other women who have been sexually assaulted."
Swift's attorney Douglas Baldridge said after the verdicts were read, "That dollar is of immeasurable value."
Go deeper