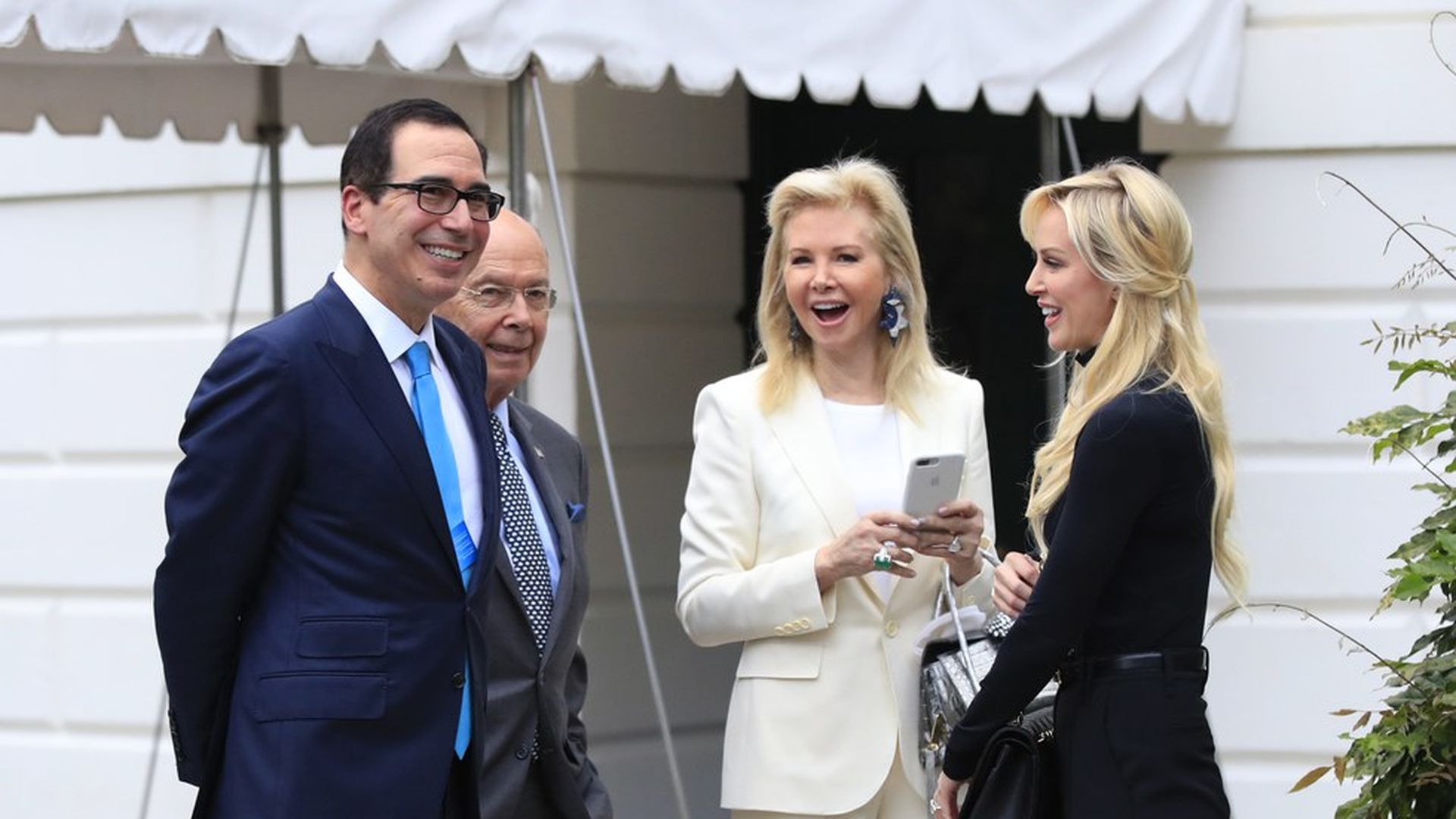 Never mind President Trump's weekend of after-the-whistle tweeting about health reform. The White House, Senate and House are all united in moving on full steam to tax reform this week.
Why it matters: They're doing it with heightened urgency, since Republican lawmakers are more desperate than ever to pass something substantial ahead of midterms. Republicans' House majority is in more danger than ever after the face-plant on health care. So they'll make noises about a last-ditch push. Forget it: A top congressional aide says it would take "a miracle."
Trump begins his pitch: Jonathan Swan reported in his Sunday evening Sneak Peek newsletter:
At a small business event Tuesday at the White House, the President is expected to demand a historic overhaul, rather than the mediocre tax cuts that most Washington veterans think are far more likely.
Watch for Trump to take his tax reform sales pitch on the road in August — with some top aides looking to stage a series of speeches through the Rust Belt.
The K street perspective: A K Street official tells us, "The business community is organized and activating their leadership, and associations and think tanks are making a push with their members. ... Passing tax reform will require relentless engagement ... to ensure ... political momentum."
"Lessons were learned during the health care process. That's why the business community has committed resources to making the public case for tax reform."
Exhibit A: The center-right American Action Network promotes tax reform, and highlights failures of the current code, by launching the Middle-Class Growth Initiative. The group will spend $5 million during August recess (TV, digital, radio and mail), beginning with a $1 million radio ad campaign in 34 House districts (listen to ad; list of districts). MCGI will be led by AAN Executive Director Corry Bliss and Kevin Madden, who will serve as an advisor. #GrowthForAll
Go deeper