Takeaways from Trump's joint presser with Theresa May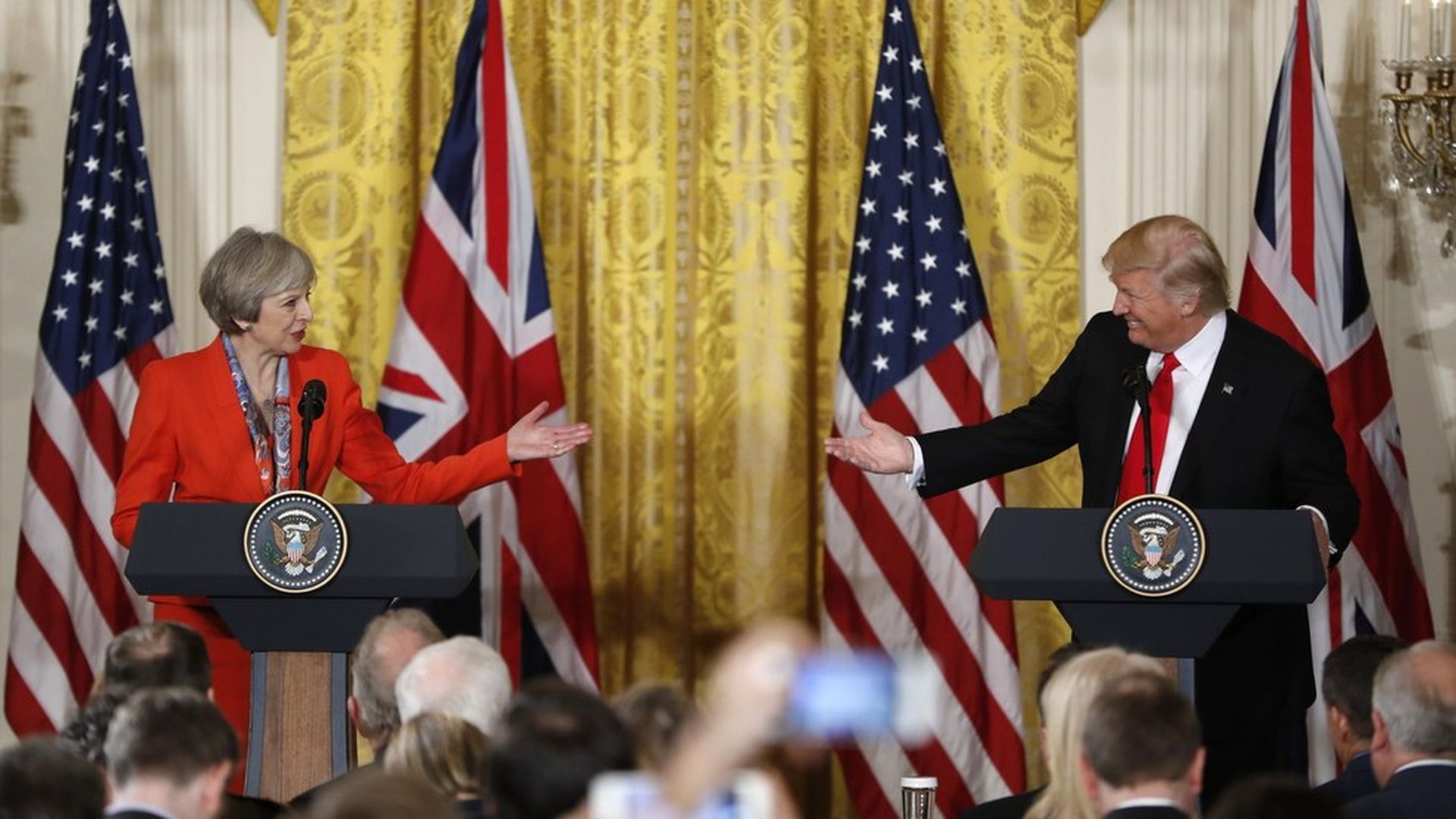 POTUS and the PM reaffirmed the special relationship with a joint press conference this afternoon. (Its start was delayed because the White House was confused by British date formatting.)
Brexit at center stage: POTUS said that "a free and independent Britain is a blessing to the world" while making sure to mention Turnberry, his golf course in Scotland. May agreed that both governments would "work for ordinary people."
POTUS defers to Mattis on torture: Trump reaffirmed that he'd adhere to the recommendations of Sec. Mattis even if he personally believes in the efficacy of torture.
Russian sanctions: Trump said it's "very early" to talk about lifting sanctions, but restated his desire for positive relationships with all countries.
Reciprocal state visits: May announced that Trump has accepted an invitation to visit the U.K. later this year.
Mexico: Trump says that May has "other things to worry about" than U.S.-Mexican relations; May demurred on commenting.
Go deeper