Students worked illegal overtime to assemble iPhoneX in China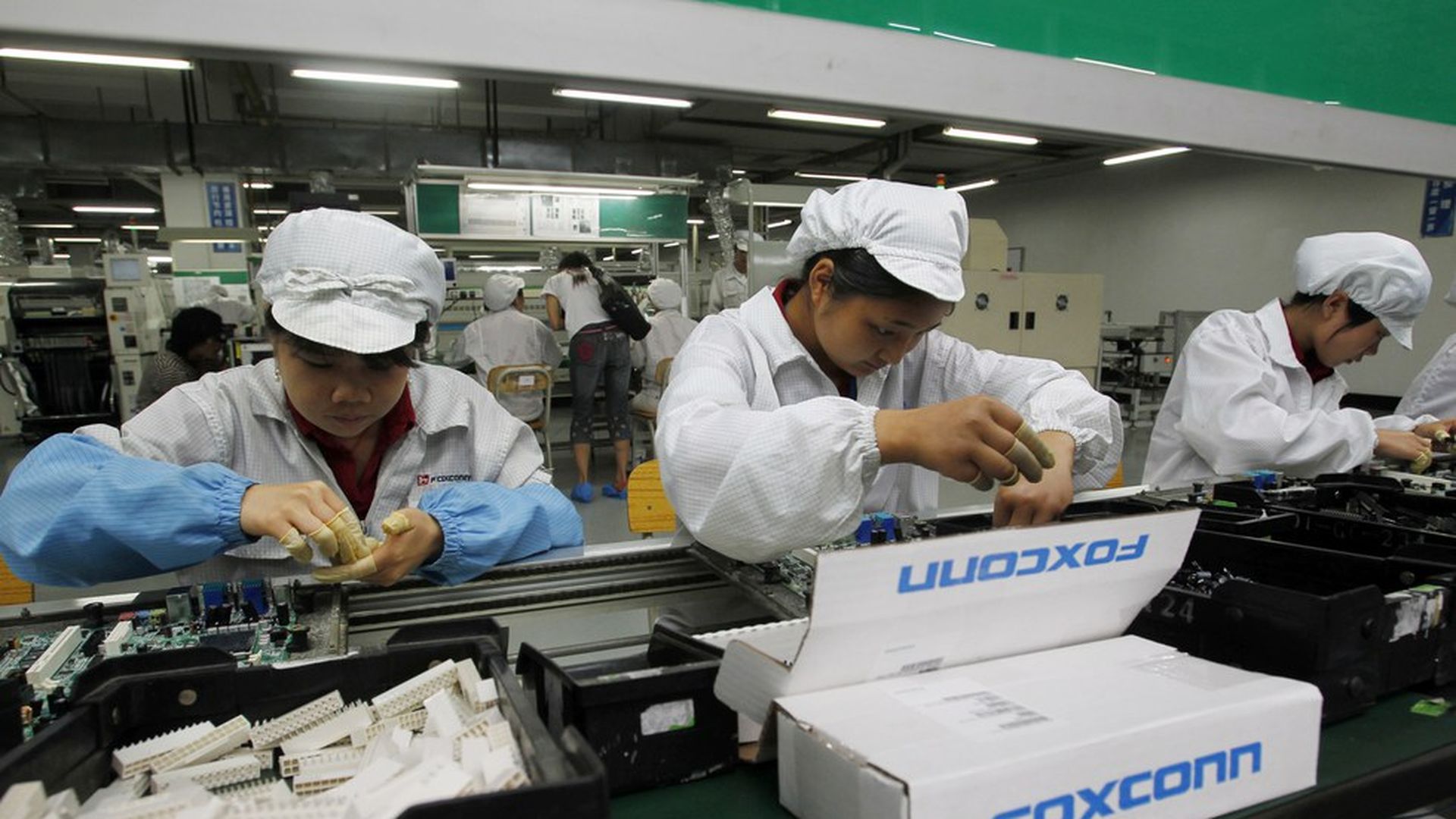 Students have been working illegal overtime hours to assemble the iPhoneX at Apple's main supplier in Asia, the Financial Times reports. Six high school students told the FT they often work 11-hour days in a Foxconn factory, where they were told they must get "work experience" in order to graduate.
Why it matters: Apple dealt with iPhoneX production issues that delayed its launch. Providing flexible student labor is one of the incentives that China's Henan province offers to keep Foxconn there, the FT said. Foxconn said it offers the internship program in cooperation with local governments and schools.
What the companies said: Apple and Foxconn acknowledged they were aware of cases of interns working overtime and were addressing the issue. The companies said the students were compensated and working voluntarily at the factory, but Apple said the students "should not have been allowed to work overtime."
Go deeper