Struggling Sears cuts ties with another old friend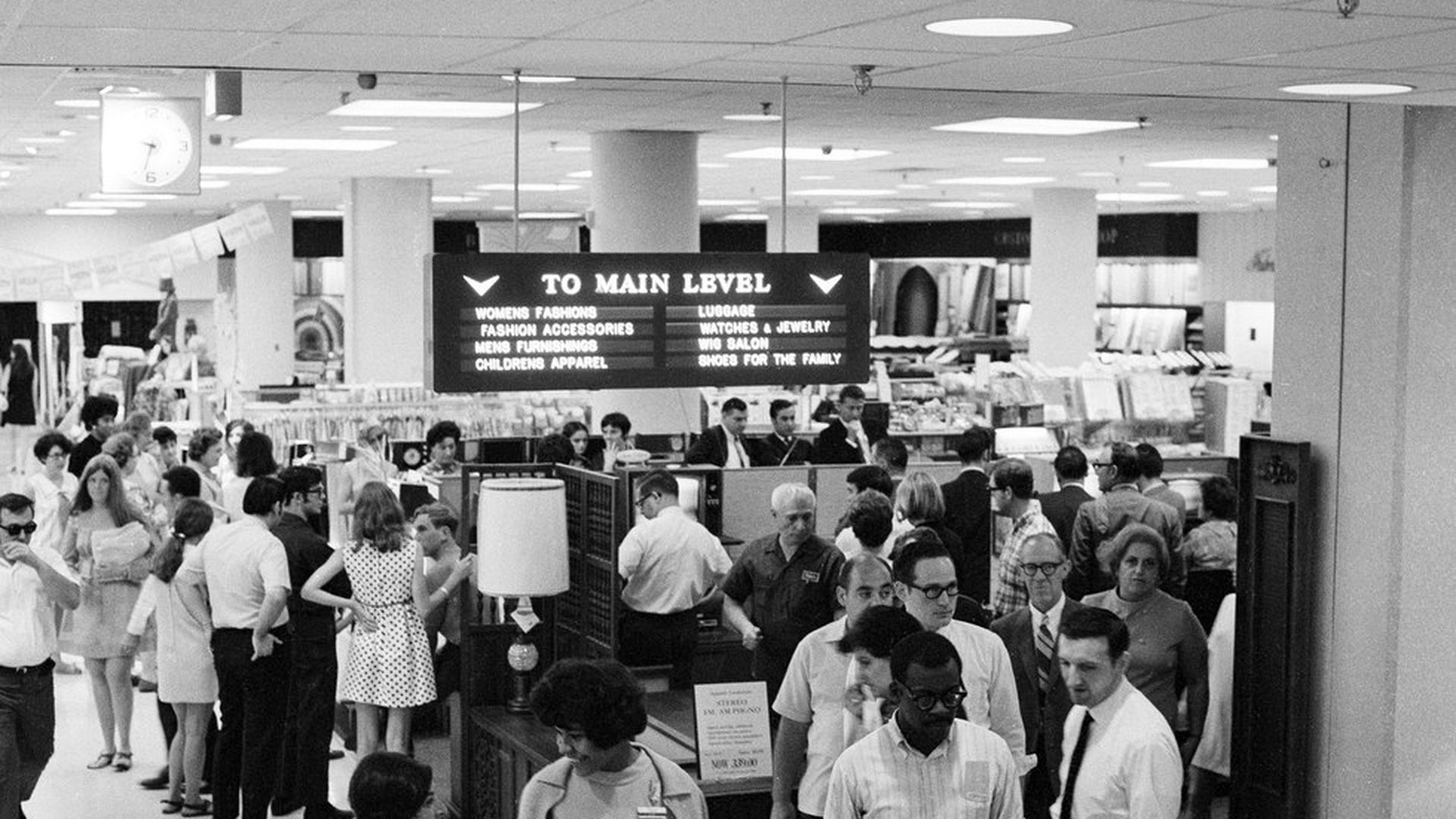 After a 101-year marriage, Sears and Whirlpool are severing ties: America's quintessential big-box department store will no longer sell America's best-selling washing machine or other Whirlpool appliances.
Why it matters: In another sign of traditional retail's existential struggle, the divorce reflects Sears' seemingly inexorable loss of touch both with its shoppers and Wall Street. At a time Amazon is raking in one conquest after another, Sears may be jeopardizing one of its very few remaining strongholds — its hold on the major appliance market.
The larger trend is that major retailers have closed some 5,000 stores this year, all victims of Amazonization — the shift to on-line shopping.
Here is how it's been reflected in Sears' case:
In January, Sears sold its iconic Craftsman tools brand to Stanley Black & Decker.
In July, the chain made a stab at surviving by linking up with Amazon — agreeing for the first time to sell its Kenmore appliances through the on-line retailer.
But none of this has halted Sears's slide. On Oct. 10, Sears Canada said it will close all its 150 stores in the country, and fire 12,000 workers. That is on top of some 330 U.S. stores that either have already closed or will be this year.
Sears' share price, at $64.39 in November 2013, was down 3.8% at $6.31 this afternoon— a tenth of its price four years ago.
The bottom line: The move is baffling. Sears told employees that the decision is a result of Whirlpool charging too much for its appliances. And Sears will not be cutting ties entirely with Whirlpool as a company, since Whirlpool will continue to manufacture the Kenmore appliances that Sears sells. Nonetheless, Sears risks cutting the legs out from under a rare strength: Though its market share has fallen, the chain continues to account for 1 out of 5 major new appliances sold in the U.S., the WSJ's Suzanne Kapner and Andrew Tangel report.
Go deeper