Steve Bannon reportedly wants Mark Cuban to run for president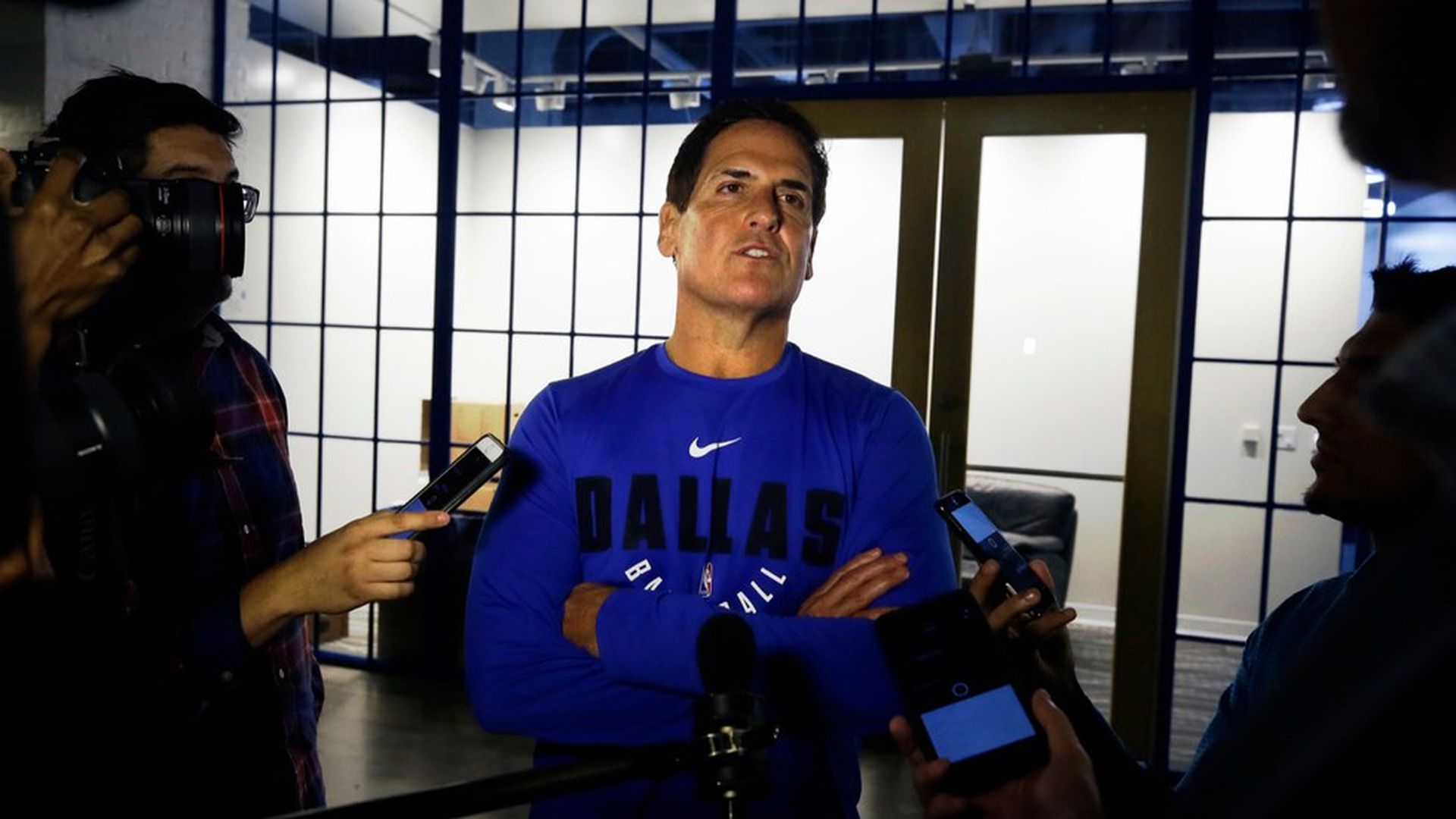 Mark Cuban has discussed the possibility of running for president in 2020 with Steve Bannon over the past few months. Bannon has encouraged the Shark Tank entrepreneur and Dallas Mavericks owner to run as a Democrat, according to a report by The Daily Beast.
Why it matters: Bannon wants to break down the entrenched political system, so he might view Cuban — with his mix of social liberalism and Ayn Rand devotion — as someone he could work with on the left. And while it might seem odd that Bannon would seemingly work against Trump, don't forget that he told Vanity Fair last month that he only gives his boss a 30% chance of lasting a full term.
Go deeper