Steve Ballmer wants better government, but not to be part of it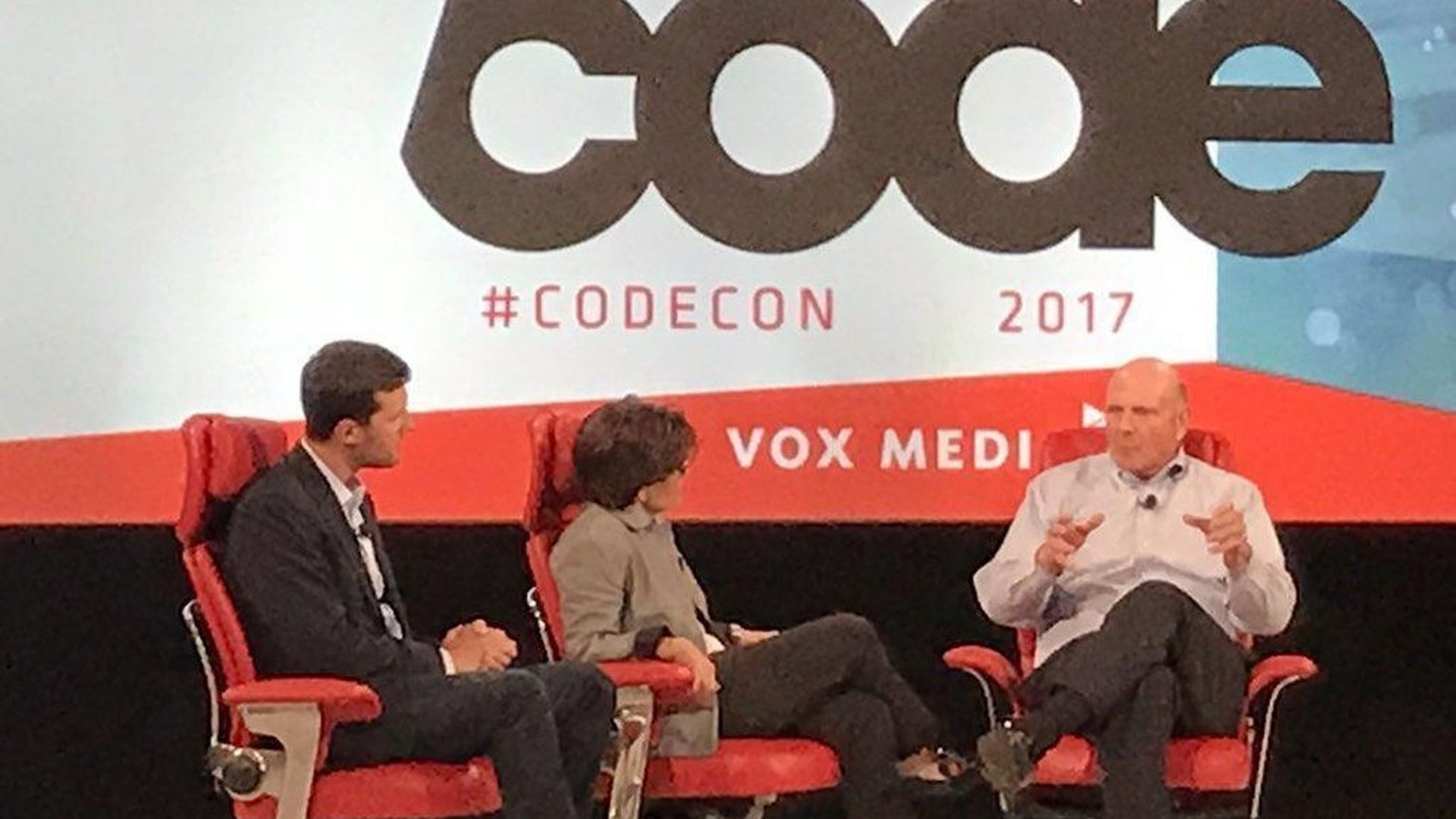 Former Microsoft CEO Steve Ballmer says he thinks more of society's problems need to be solved by government - and is pushing for greater transparency - but insists he has no plans to run for office himself.
"I have no political ambitions of my own — zero, nada, none," Ballmer said, speaking Tuesday at Code Conference. Ballmer recently launched USAFacts, an effort to produce the US government's equivalent of the annual reports that publicly traded companies have to file with the SEC.
USAFacts, he insists, is steadfastly nonpartisan. And Ballmer said he tries to personally steer clear of political stands, with two exceptions. "I do think budgets should balance," he said, adding his other belief is that every child should have the chance to advance economically from the position of his or her parents.
Ballmer also touched on his stake in Twitter, the technology of sports and what he did wrong at Microsoft.
On his Twitter stake:
Ballmer said he still has a big investment and believes in the company, but said he has stopped having quarterly calls with management. He does think CEO Jack Dorsey shouldn't be running both Twitter and Square.
On what he did wrong at Microsoft:
Ballmer said he and the company were too slow to recognize the need to go deeper into hardware sooner. And, when it came to phones, he said: "We tried to use the old techniques. The same techniques were never going to get us there."
On bringing more tech to sports:
His Clippers are working with Second Spectrum, an LA sports analytics firm, to offer local fans at home new ways to watch the game, including more stats and views. It will be in beta next season and launch the following one.
Cavs or Warriors?
"We're in the West... Go Cavs," he said, to significant boos.
Go deeper