States try to speed up deployment of 5G wireless networks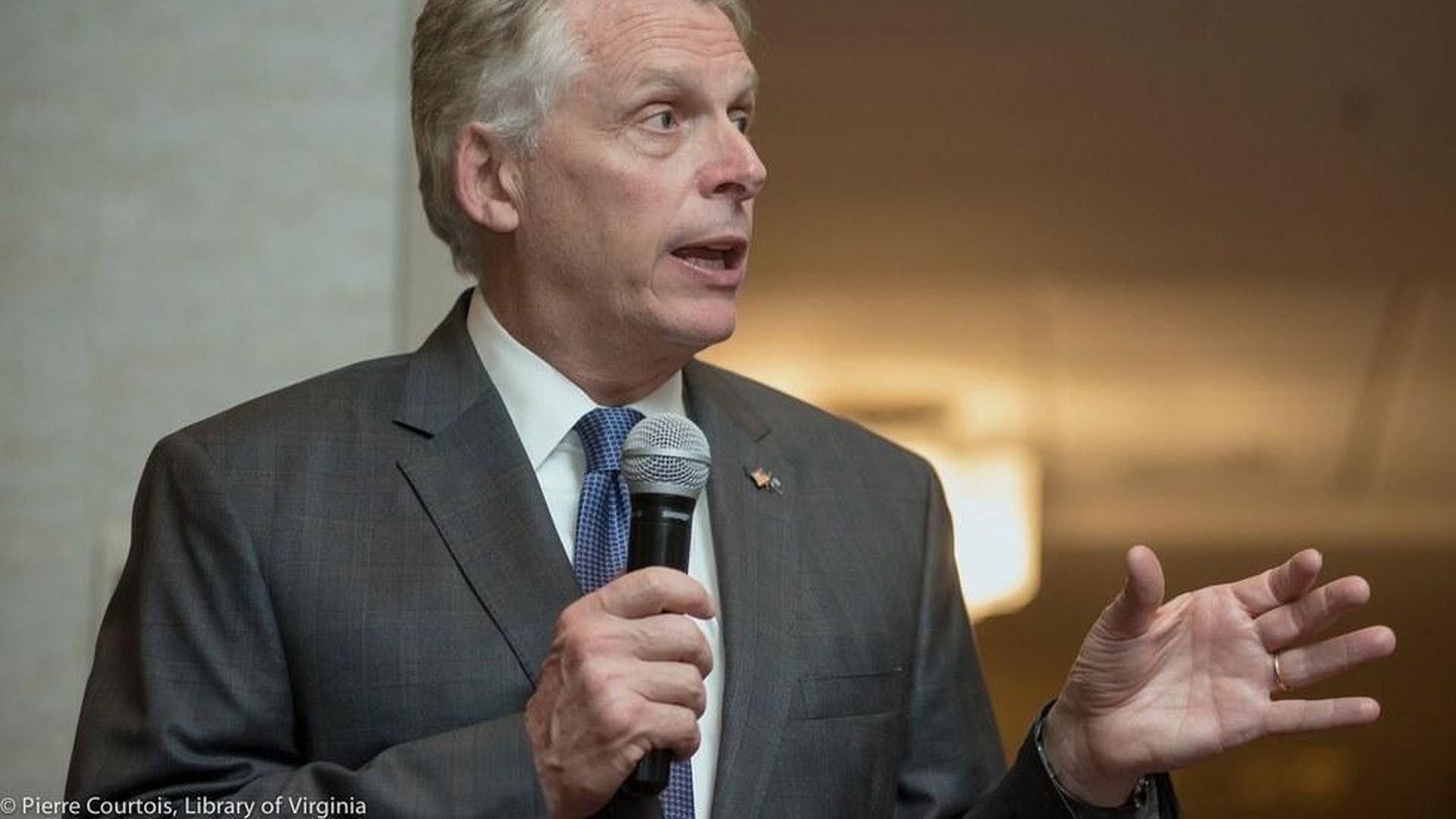 Virginia Gov. Terry McAuliffe this morning signs a bill designed to speed up the deployment of the small cell infrastructure needed to support 5G wireless networks. The bill provides a uniform process for installing the new network equipment on lamp posts, utility poles, buildings and public rights of way.
Why it matters: Permitting for new wireless facilities in municipalities can take a long time. So a number of states are trying to make the process less painful (and expensive) to encourage more rapid deployment of the networks, which require 10 to 100 times more antenna locations than 4G or 3G. Florida, Texas, Minnesota, Arizona, Colorado, Indiana and Iowa passed similar bills this year.
Why states are happy: Two words: jobs and money.
Accenture projects that 5G wireless networks could create as many as 3 million jobs nationwide and boost GDP by nearly $500 billion over the next 7 years.
Telecom operators are expected to invest about $275 billion in building out 5G infrastructure.
In California alone, Accenture predicts 11,000 jobs will be created to deploy the network, the economic benefits of which (like faster broadband service to power smart grids and autonomous vehicles in cities) could create as many as 375,000 jobs. (The report was commissioned by wireless industry group CTIA.)
Why some cities aren't so happy: Localities like having a say in where and how antennas are placed on public structures, and some argue that new state-wide laws trample on their ability to consider pedestrian, traffic and aesthetic effects of the antennas. Some state laws also cap the permit application and attachment fees, cutting into city revenues.
For example, the Florida League of Cities circulated a flier in March that said the legislation will lead to a "proliferation of wireless infrastructure, in some cases the size of a refrigerator, in areas where such equipment and infrastructure is unsightly, unsafe and inappropriate for that particular community."
Go deeper