State Dept. to monitor Nikki Haley's remarks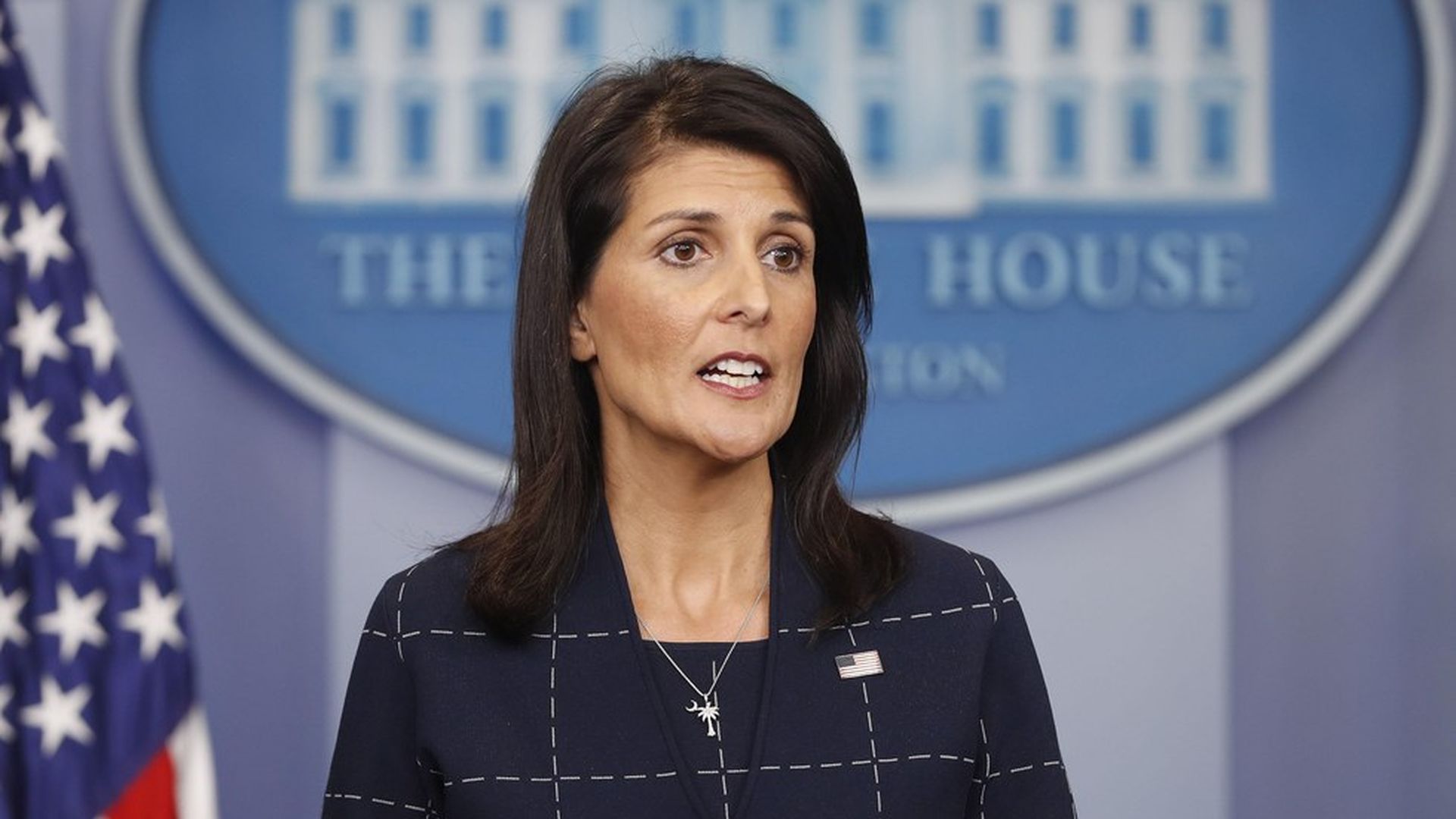 In an attempt to cultivate more coherence among the Trump administration's foreign policy, State Department officials are asking U.N. Ambassador Nikki Haley's aides to let the White House review any of her public remarks before speaking, according to an email obtained by the New York Times.
Between the lines: Haley has often been one of the leading members of the Trump administration to speak out on key foreign policy issues, from Trump's controversial travel ban to the missile strikes in Syria, and her comments don't always align with the core principles of the administration. Meanwhile, Secretary of State Rex Tillerson — the preferred voice on foreign affairs — has largely remained in the shadows.
In the email, State Department diplomats urged Haley's office to rely on "building blocks" written by the department to help draft her remarks, and stated that her comments should be "re-cleared with Washington if they are substantively different from the building blocks, or if they are on a high-profile issue such as Syria, Iran, Israel-Palestine, or the D.P.R.K. [Democratic People's Republic of Korea, or North Korea]."
Flashback:
During a White House lunch for Security Council diplomats on Monday, Trump asked his lunch guests whether they all liked Haley, adding "Because if you don't, otherwise, she can easily be replaced." He then said, "No, we won't do that, I promise. We won't do that. She's doing a fantastic job."
Go deeper