State Department corrects DOJ: 60K visas revoked, not 100K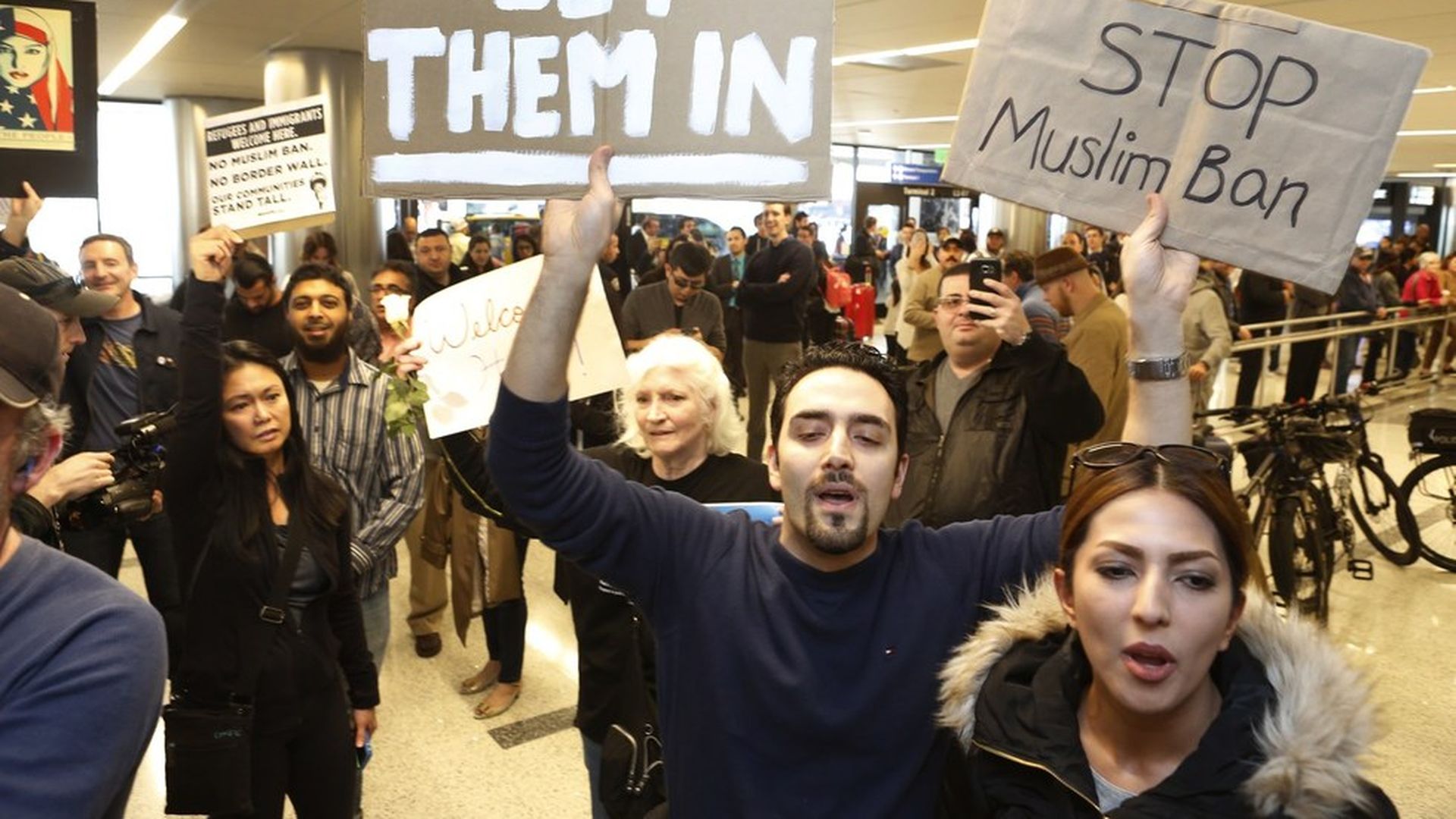 The State Department says fewer than 60,000 visas were revoked from foreigners within the seven countries Trump's executive order barred from traveling to the U.S., per AP.
In a hearing about the ban earlier today, a lawyer from the Department of Justice claimed that over 100,000 visas were cancelled. The State Dept. clarified that the larger number wrongly includes diplomatic and expired visas, as well as others that were exempted in the travel ban.
Go deeper