Starbucks is shutting down all Teavana stores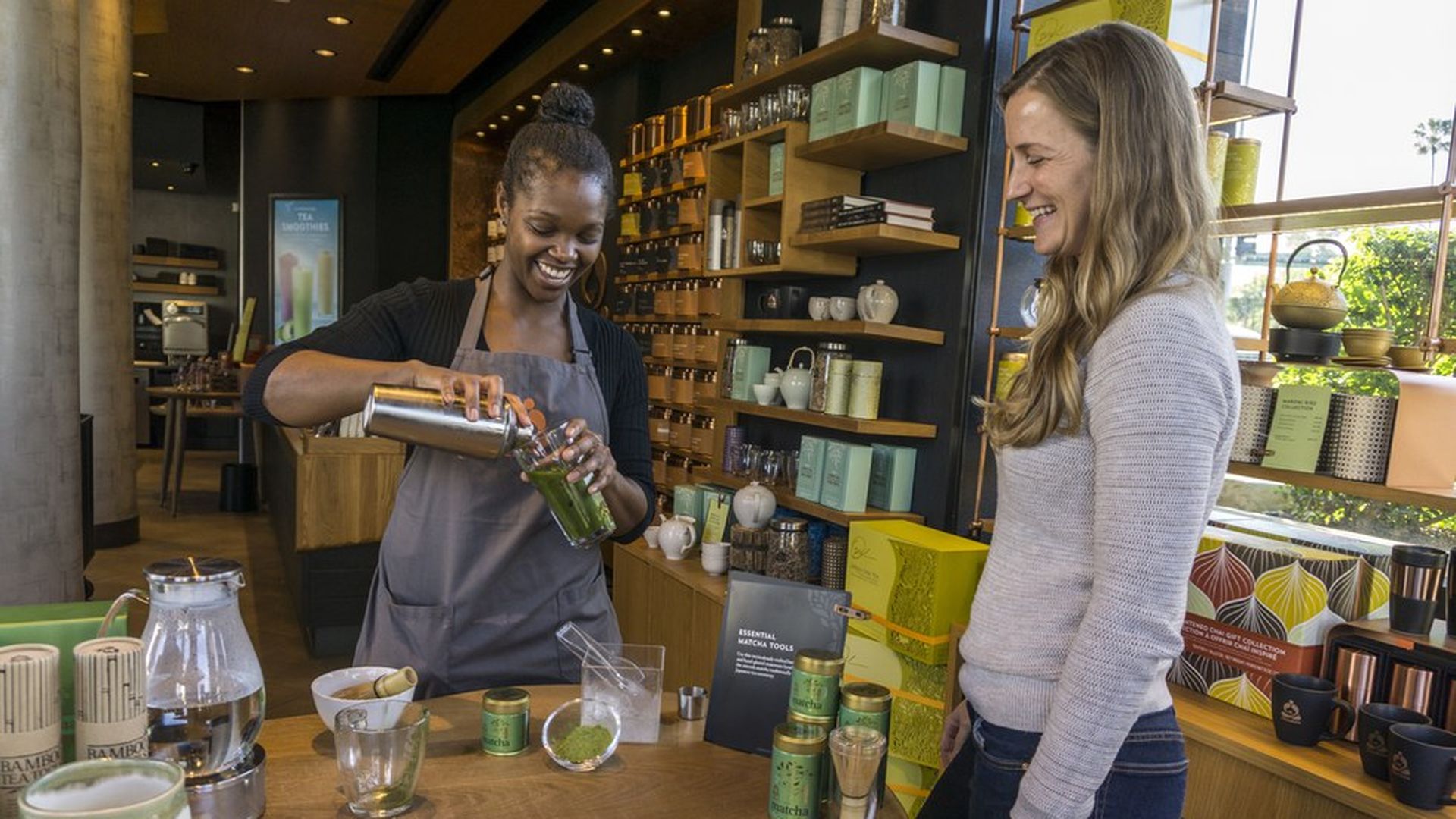 Due to their underperformance, Starbucks is shutting down all 379 Teavana stores in the U.S., which will impact 3,300 workers, the company announced on Thursday. Most locations will shut down by 2018.
"The company concluded that despite efforts to reverse the trend through creative merchandising and new store designs, the underperformance was likely to continue," Starbucks said in a press release.
Why it matters: Most of Teavana's stores are located in malls, which are already struggling to keep retailers and to keep their doors open as it becomes increasingly more difficult to compete with online shopping.
Go deeper